About Us
A Master Touch Carpet Cleaning is a locally owned and operated cleaning company that provides top-notch disinfection, carpet cleaning, and tile cleaning services in Weatherford TX. We have years of experience in cleaning and disinfecting your residential and commercial buildings to prevent germs and dirt. Our cleaners are skilled and use modern cleaning practices to get rid of all the dirt, debris, and germs from your homes, tiles, and carpets. Moreover, we also provide sanitizing services for office, homes, buildings, schools, hotels, restaurants, and more. We use the best quality cleaning material along with modern equipment for cleaning and disinfecting services. So, call us today and schedule your appointments. We will serve you with the best quality disinfection and carpet cleaning services at affordable prices
Get Started Today
About Us
Our Diverse Services
Here is the run-down of our broad range of cleaning & disinfection services:
Residential Cleaning & Disinfection
Commercial Cleaning & Disinfection
Carpet Cleaning
Carpet Steam Cleaning
Tile & Grout Cleaning
Weekly & Bi-Weekly Home Cleaning
About Us
Why Choose Us?
When you hire our services, you'll enjoy the following perks:
Qualified Cleaners
Modern Cleaning Equipment
Safe & Regulated Sanitizing Supplies
Competitive Pricing
Professional & Honest Services
Disinfection Services
If you are looking for professional disinfection services to prevent your home and commercial buildings from viruses and bacteria, then consider A Master Touch Carpet Cleaning in Weatherford TX. We provide highly skilled and efficient professionals for disinfection services to promote the best hygienic practices in industries such as office buildings, restaurants, schools, hotels, and all other kinds of commercial buildings. So, schedule your appointments today and hire our cleaning and disinfecting services to prevent germs, viruses, and infection and let us provide you a safe and healthy environment.
More Details
Hide Details
Carpet Cleaning Services
Carpets come in many colors and finishes. They enhance the aesthetic appeal of your floor. However, the accumulation of dirt particles always tarnishes its surface and make it appear old! Don't stress out when A Master Touch Carpet Cleaning is here to help in Weatherford TX. We provide quality carpet cleaning services to restore the fresh look of your carpets and floor! Our cleaners are skilled and certified to tackle different residential and commercial carpet cleaning. Our cleaning products are reliable and make your carpet clean and germ-free without damaging the fibers of your carpets.
More Details
Hide Details
Tile And Grout Cleaning Services
Grimes, debris, and dirt caught in the pores of your tile and grout can make the surface look dark and messy. It can be difficult to clean your tile and grout with conventional cleaning methods. Head on to A Master Touch Carpet Cleaning as we provide efficient cleaners for tile cleaning services in Weatherford TX. We thoroughly clean each tile and grout to remove debris that common dusting and mopping leave behind. Our tile cleaners use the best quality tools along with top-quality cleaning products to carefully clean tiles. Contact us today and hire our professional tile and grout cleaning services.
More Details
Hide Details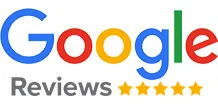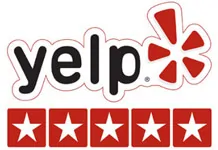 Useful Links
Below are the links for our other landing pages.