Table of Contents
Ever so often, homeowners ponder how they could shake up the look and feel of their house. What may have started as the perfect setting may now not be as functionally or aesthetically apt. And that's perfectly ok! After all, it's your house, and giving it a visual overhaul is one of the many joys of having your own space.
There could be a variety of reasons why you want to reshape your living space. Maybe the kids are growing up. Perhaps you're now a proud dog owner and want to give your pup a room where it can go wild. Perhaps the missus wishes to convert the storage room into an art room where she can let her imagination flow. Or maybe your outdoor patio looks outdated, and it is about time you did something about it. Regardless of the why or why not, it doesn't hurt to have a general guideline to get you oriented on what kinds of delightful remodeling ideas you could pick from.
Kitchen & Bathroom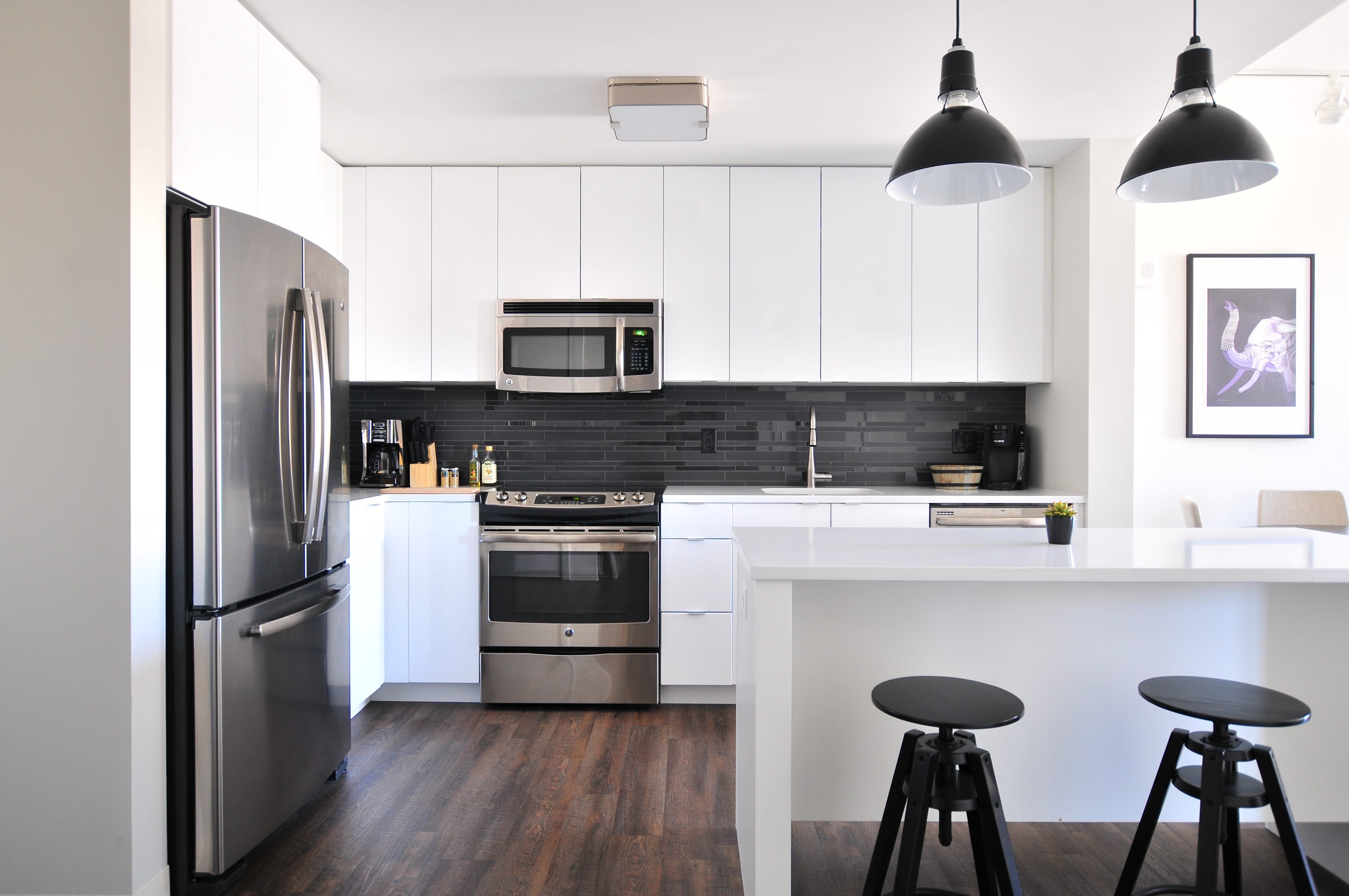 The two main rooms probably stand at the forefront of remodeling ideas regarding house spaces. The kitchen and bathroom are typically the most used areas of the house as their usage is frequent, as is their maintenance demand. Psychologically speaking, having a well-organized, clean bathroom leads to a more productive morning routine. The brain reroutes itself when it sees a bathroom that is spick and span with everything ready to go. And thus, you can begin your way with a new mental game. That's not all. We've picked our favorite out of this niche so you can share and contrast with us:
Theme: the theme sets the base for any remodeling activity. There's always a wide variety of thematic ideas to choose from, and they all boil down eventually to your taste, budget and need. Tranquil themes for the kitchen remodeling that promote peace of mind as you chop away your onions, or perhaps a minimal theme for the bathroom that helps you think more clearly, are just some ways to reshape your home.
Color: Having warmer colors is always a welcome feature for kitchens. Hunter greens or royal blues can have a calming effect on your brain and thus help promote a casual environment where you can relax and work on your next meal simultaneously. With bathrooms, it's a bit different because the color white never goes out of fashion here. But then again, warmer colors can get their job done there too. Albeit, with ¾ of the walls being white, and ¼ of them being, say, navy blue would be preferable.
Furniture: It's no rocket science that adequately placed furniture with less clutter and more functionality in mind for either bathroom or kitchen is what you should work for. It's always a challenge to maneuver around oddly placed furniture with a risk of bumping into it, damaging your belongings, or hurting yourself. So do yourself a favor and get minimal. Keep functionality and aesthetics as your priority, and you'll thank yourself for it later.
Correct Illumination
We often treat lighting as a simple feature. On the contrary, there is so much more to it than just mindlessly peppering your place with lights and lamps. Having a low-hanging pendant light in the middle of your living area is crucial. What this does is that it highlights the furniture and features of your house around it. Maybe you just added some fresh paint to your living room walls. Or set up a brand-new home theater system accompanied by a bleeding edge TV. Your room lighting would illuminate these things and help them shine or pop more in the living room. So, when your guests visit, you can woo them with a correctly placed light.
And that's not all. Lighting doesn't have to be entirely artificial. Having windows in the living room that stretch from your ceiling to the floor can create a cozy, sunken place for your seating. It also contributes to warming up the space on a chilly winter day so you can bundle up with your loved ones and spend quality time with them while enjoying the sun. There are lots of ideas here. All you need is some mindful remodeling, and your home will love you back for it.
Make Use of More Space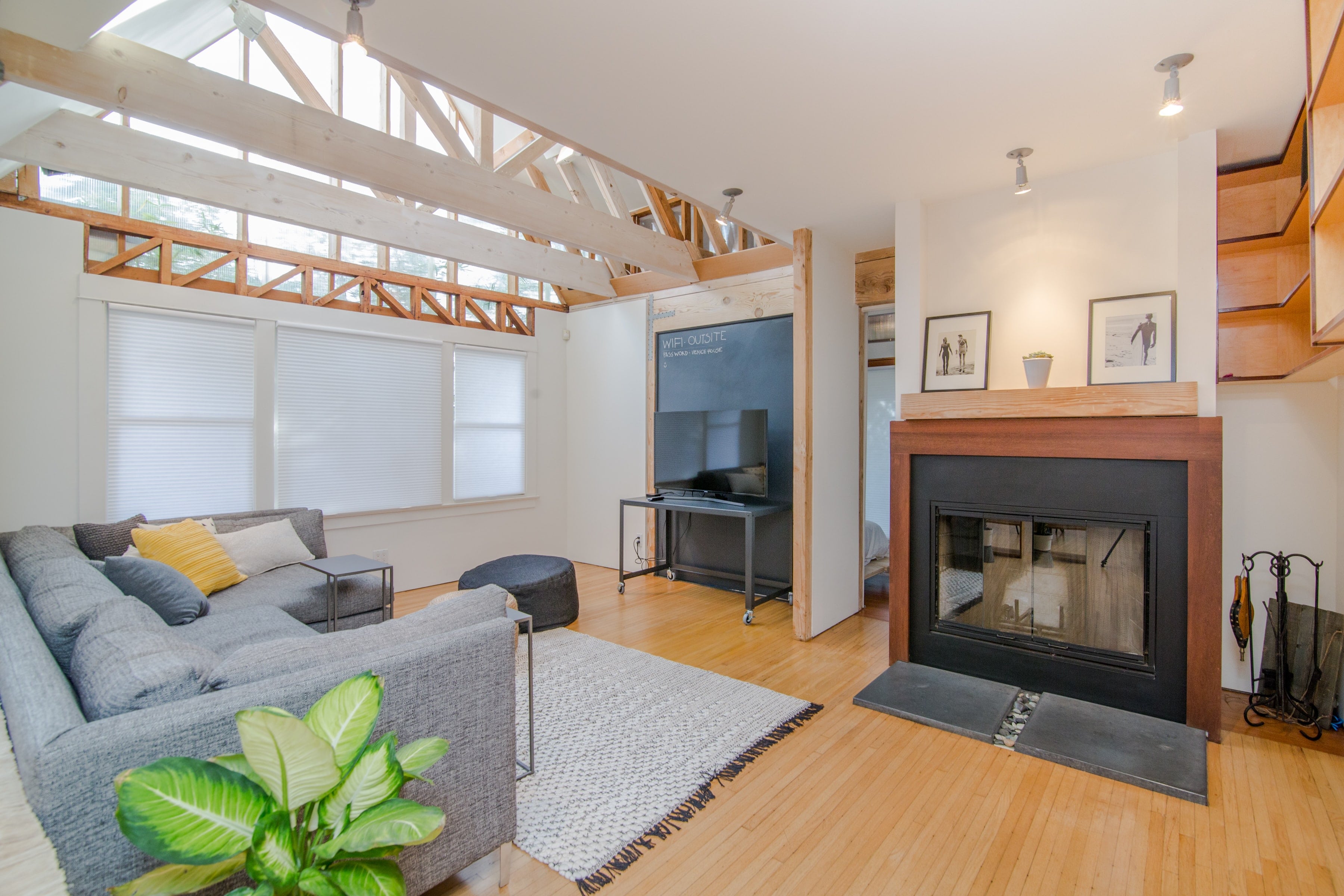 To avoid clutter, we do not leave spaces that could otherwise be quite handy in storage. Many things litter our house. Even if we don't want them to, your children may have crayons, toys, and other small knick-knacks often littering the living room. Your dog may be dragging around their chew-toy and leaving it in spaces where the guests are supposed to come the day after. Or you may leave your books lying freely here and there just because you don't have a bookshelf. All that can be sorted with simple utilization of your drawers and cabinets.
Adding low baseboard drawers beneath beds and cabinets or using the ones already present can prove beneficial. They're also an added advantage if you're running low on available space around your house, as these features won't trouble you for space but rather help free more of it up. Go ahead and store your tidbits in them. Anything you see around the house that isn't serving any purpose just by lying there can go directly into those storage shelves and cabinets. Pretty neat, right?
Exterior Remodeling
It's safe to say that the outside matters just as much as the inside. Placing welcoming accents around your home's perimeter adds a snug feel. These changes can be anything from a simple paint job to something on a larger scale, like updating your roof. Let's delve into some of these delicious ideas and get your brain juices flowing:
Pop Colors: We've all heard of contrasting our interior walls with hints of bright and bold colors and the usual whites. What if we told you that there's a similar, hotter trend for the exterior that's all the rage right now? Consider you have a house that's painted white or cream all over. What if we told you to add a splash of red to it by painting your front door? Pretty radicle, right? But that's all that pop colors are about. Contrasting simple colors with a touch of bold ones. Don't you want the door to be colored? No problem. Choose from your window panes, garage shutter, or even the woodwork on your lawn. Having trim colors is a sure-shot guarantee of transforming your home's aesthetic appeal into something new and trendy.
Mindful Landscaping: Have a large driveway that could double up as a lawn? Adding flora to a gravel-covered driveway would help affix a pleasant shade of natural green to your area. Hire certified landscaping contractors to help shape your drive into having just enough space for cars and people to travel on and the rest converted into a lawn or a garden. Go wild with your choice of the best-looking and pleasant-smelling flowers and line them up parallel to your driveway or form patterns and shapes. It is your house, and you get to choose the aesthetic. Just be careful about not overdoing the greenery because then you'll be worrying about its maintenance more often than you'd like.
Walkway & Lighting: Make the space outside your front entrance as inviting and lovely as the rest of your house. To make a more complicated and sophisticated route, widen the pathway and spend money on additional materials like stamped concrete or cobblestone to line up the road leading to your front door. If you're feeling generous, you could also spend money installing a limestone walkway. It's a hot trend nowadays to have the outside of your house exude a retro feel while the inside boasts a more modernistic one. To make it even more Victorian-esque, you could invest in lighting options. Having a few lamp lights intelligently placed around the walkway would make it irresistible for an early morning jaunt or a late-night walk.
Chimney Coating: Chimneys are super handy in expelling smoke and unwanted gaseous particles in the house. It just happens that the smells they bounce, along with the gas, sometimes attract unwanted attention in the form of small rodents. Additionally, your roofline could get some embellishment if you choose to spruce up your chimney. Lining up its walls with stone or wrought iron is just one of the ways you could get heads to turn. It'd also be an excellent home remodeling idea to adequately cover, seal and paint the chimney to add layers of beautification and general protection from animals or weather conditions.
Smart Home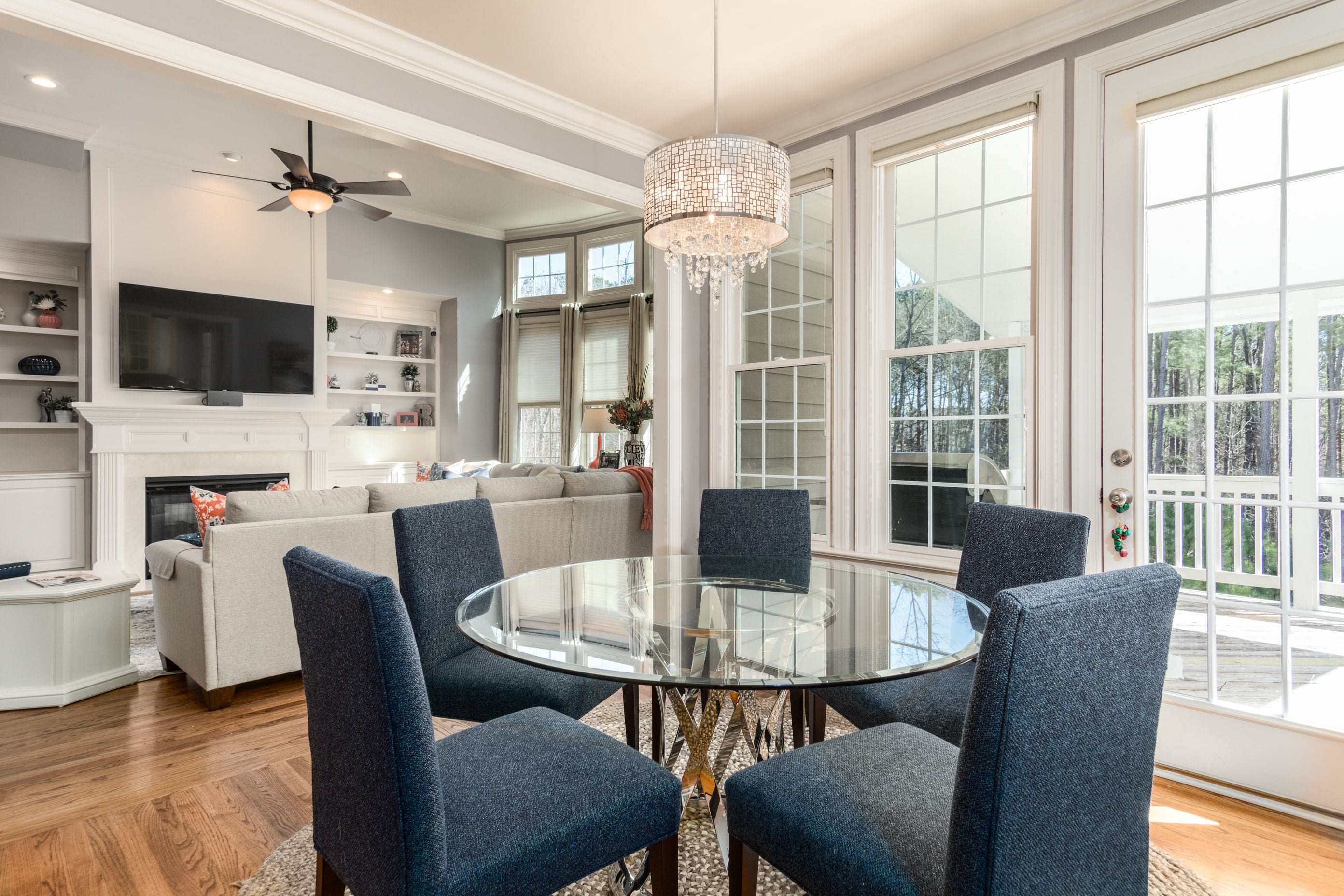 Everything's either going digital or boundlessly becoming connected these days. Of course, that also includes homes and the electrical appliances they house. For example, thermostats are a compulsory feature for US-based housing; however, they have also made significant improvements over the years. Rather than having a manual thermostat that would have you painstakingly get up from the confines of your workplace, change its configuration, and then walk back over, installing a smart thermostat like the one from Google Nest would help you breathe a sigh of relief. You may configure these smart digital thermostats to switch on or off your heating or cooling system at specific periods throughout the day and night. Most even offer a holiday option that enables you to use the HVAC system less often when away for an extended time.
Live in a sunny state like Florida and don't want to go through the constant hassle of having to lower or raise your blinds? No problem. Having smart tech like self-tinting glass automatically darkens or lights up as the sun moves throughout the day. The best part is that nothing physically moves, and no blinds are needed. Although the windows need some electricity to function, it is pretty dismal in the general picture. The energy used would just be used to run a 60V-watt light bulb over 2,000 square feet of glass. This further goes to show that smart home technology like smart glass does indeed pave the way to a better connected, well-managed home. If you live somewhere with high solar and heating needs, it could be worth looking into.
Conclusion
Homeowners should always treat their house space as a living, breathing environment. The more love you show your home, the more you'll feel tranquil and productive. By changing the outside and inside with trendy, functional, and safe features, your home would also be upping its resale value. Furthermore, there's nothing to lose if you spend a bit extra on gadgets to complement your house environment. If anything, they'd add more functionality and aesthetic appeal to a house that's already a pleasure to look at. Give our ideas a shot and bring forth a better, neater environment for you and your family to enjoy together.