About Us!
Horizon Carpet, Upholstery, Tile & Grout Cleaners & Repair has been a family-owned business since 1981. Since then, we have dedicated ourselves to saving our clients from spending unnecessary money on carpet cleaning products, and potentially doing more damage to their floors in the long run. When it comes to choosing a cleaning product, those who are untrained in this industry may assume that most cleaners on the market can be used on any type of carpet or floor. However, the experts at our company know better; we use only the best products that are guaranteed to give you the results you need.
Get Started Today
About Us!
COMMERCIAL CLEANING
One of the most effective ways to keep your business clean is by having carpet and tile floor cleaning done. Regardless of whether you have tile floors running through your retail space or tile or carpeting in your office, Horizon Carpet, Upholstery, Tile & Grout Cleaners Inc. is the commercial cleaning company in Phoenix you can trust to keep your floors clean. As part of our commercial cleaning services, we'll remove dirt, stains, and other debris from your floors and keep them looking like new.
About Us!
UPHOLSTERY SERVICES
If you fail to work with an upholstery cleaning company in Phoenix like Horizon Carpet, Upholstery, Tile & Grout Cleaners Inc., it won't be long before your furniture starts to show signs of wear and tear. Stains and spots will start to pop up, and before long, you won't even want to use your furniture. Our upholstery cleaners will prevent your furniture from wearing out sooner than it should.
Carpet Cleaning
Do the carpets inside of your home or business have unsightly stains and spots all over them? It can be difficult trying to keep carpets clean when they're constantly exposed to dirt, grease, spills, and other debris. If you want to make your old carpets look like new again, Horizon Carpet, Upholstery, Tile & Grout Cleaners Inc. can provide you with the professional carpet cleaning services in Phoenix, AZ you need. We're a carpet cleaning company near Phoenix that can handle both residential and corporate carpet cleaning and breathe some much-needed life back into your carpets.
More Details
Hide Details
Grout Services
Are you sick and tired of spending hours and hours scrubbing the tiles and grout in your home or business only to have them look more or less the same as when you started? Rather than fighting this uphill battle on your own, consider hiring a company like Horizon Carpet, Upholstery, Tile & Grout Cleaners Inc. to help clean your tile floors and grout. We can also provide you with tile grout recoloring services if regular tile and grout cleaning doesn't get the job done. Our grout recoloring specialists will make the grout in your floors look like new again.
More Details
Hide Details
Carpet Restretching
Do you have a rip in the carpeting in your home, or is there a portion of carpeting in your business that is in desperate need of repair? Rather than ripping your old carpets out and replacing them with new ones, learn more about how the carpet cleaning and carpet repair services offered by Horizon Carpet, Upholstery, Tile & Grout Cleaners Inc. can help you. We're a professional carpet repair company in Phoenix that specializes in repairing and restoring carpeting so that you can get more use out of it and avoid having to buy new carpets for your home or business.
More Details
Hide Details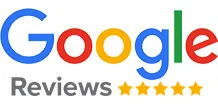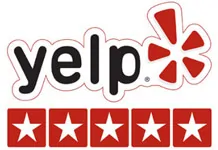 Useful Links
Below are the links for our other landing pages.