Haley Flooring & Interiors is one of the best flooring companies that provides the best flooring services under well-trained, professional, licens...
2806 Bob Wallace Ave, Huntsville, Alabama, United States
Closed Now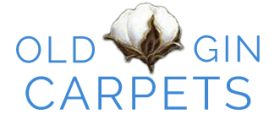 Old Gin Carpets is a flooring company that provides flooring services. Our flooring contractors are well trained, disciplined, professional, and exper...
8513 Whitesburg Dr S, Huntsville, Alabama, United States
Closed Now
Best Local Flooring Contractors in Huntsville, AL
Whether it's carpeting or hardwood, flooring can change a whole space's vibe. Finding and planning what matches yours can be tough. So, to ensure your space is tailored to meet your needs, we tailored for you a list of the best residential and commercial flooring contractors in Huntsville, Alabama. You can be confident in your selection because our experts have authenticated each and every one to certify their professionalism, quality of work, and licensure. Check out our index of unmatched flooring companies that offer hardwood, carpet, luxury vinyl, laminate, and tile installation services and who are committed to beautifying their customers' spaces. We have listed all the company information you may need to move forward. These top-floor contractors near you have been listed with contact information, location, website links, and customer reviews. Ultimately, whatever you choose will be from the best because we only list those companies that have a reputable history and can provide you with reliable services efficiently according to your needs on budget and timeline! Make your home exclusive to you. Pick from some of the best flooring contractors in Huntsville, Alabama, today!