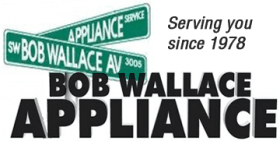 Bob Wallace Appliance is an Appliance repair company that provides alliance repair services. We are specialized in Appliance Installation, Dishwasher...
Huntsville, Alabama, United States
Closed Now Huntsville Appliance Repair is an appliance repair company in Huntsville, AL. Huntsville Appliance Repair offer appliance repair to residential and co...
4701 Meridian St N, Huntsville, Alabama, United States
Closed Now
The Top Appliance Repair Companies Near You
Appliances are expensive—but do you know what else is? The repairs! Please don't waste your time looking elsewhere because we account for the best appliance repair contractors that provide prompt and effective service, flat-rate pricing, and warranty on all parts and labor in Huntsville, Alabama. Appliances make a space practical, so we have searched for practicality, ensuring these appliance repair companies have your equipment running in tip-top shape. Certified and licensed, count on our dedication to identifying those with experience in popular appliance brands and virtually anything else that needs fixing, so you won't have to worry! We are trained to research and compile lists of those who provide the top residential and commercial appliance repair services in your area. How? We put ourselves in the place of locals like you by hearing what your community has to say about various contractors. With authentic reviews right here to verify that we are the ones who'll make your appliance repair process go the smoothest, why would you want to look anywhere else? Don't settle for anything less than professional. Get smooth and affordable services by following our website and reaching out to an appliance repairman. Choose from our list of the best appliance repair contractors in Huntsville, Alabama, today!
How do I negotiate the price with an appliance repair contractor?
Negotiating is all about taking a stand and being clear. Don't be afraid to ask any questions and convey any hindrances on the project. Appliance repair contractors are typically lenient but you must be polite when it comes to asking for a lower price. If you let them know about your budget, they'll be happy to work around it.
How long does it take to repair an appliance?
Depending on the extent of damage or appliance failure, it can take a day or a week or two to fix an appliance. An appliance repairman will come to the location of the appliance (for smaller appliances you can drop it off) and inspect it first before giving you a projected timeline.
How do I find an appliance repair company near me?
To find an appliance repair company near you, you can ask for referrals from any appliance store to see if they have a go-to appliance repair contractor that they enlist who specializes in your specific appliance. Other options include researching online from business provider sites that display reviews of various companies.