Floor Coverings International Birmingham provides you with the best flooring services and lets you take to decide the design of your own desire for yo...
2803 Greystone Commercial Blvd Suite 20, Birmingham, Alabama, United States
Opened Now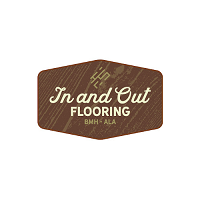 We are a local family business, committed to giving our customers an optimum experience when buying materials or installing floors in their spaces! We...
120 19th St N, Unit #2041, 35203, Birmingham, Alabama, United States
Opened Now
Top-Rated Floor Repair & Replacement Companies
Whether it's hardwood, vinyl, or carpet--flooring uplifts any space and dictates the feeling of the room you're about to walk into. It's a make-or-break decision but don't let it be stressful. Having the best floor company at your fingertips can make your life hassle-free. We have lined up the best flooring companies available in Birmingham, Alabama. With just a click of a mouse, you're able to see our filtered options so you don't have to waste your time looking at those that are below your interests. How we curate these lists is simple. At CityLocal101, we are a team of experts who have assisted hundreds and thousands of locals across the country in finding their next home improvement solution. You could be next and there's no catch! Simply scroll through our page and choose from the top-floor installers near you—choose any because innately, you'll be choosing the best. Check out reviews and see what your community has to say about it. Your house and home improvement project is secure with us. Let's cut to the chase, they're the best in the biz. Now, it's up to you to choose.