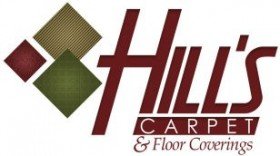 Hill's Carpet & Floor Coverings is a flooring company established in 1982. Our flooring contractors are well-trained, professional, and polite, gi...
5135 Hwy 17, Helena, Alabama, United States
Closed Now
Flooring can alter the atmosphere of a whole room, whether it be carpeting or hardwood. It might be difficult to locate and plan what fits your preferences. So that your area may be customized to match your needs, we've put together a list of the top Helena, Alabama, residential and commercial flooring contractors just for you. Because all of them have been verified by our professionals to attest to their professionalism, ability to produce high-quality work, and license, you can feel confident in your choice. Visit our database of unrivaled flooring businesses for installation services for hardwood, carpet, luxury vinyl, laminate, and tile, all of which are dedicated to making their clients' rooms look beautiful. Choose from some of Helena, Alabama's top flooring contractors to personalize your house!