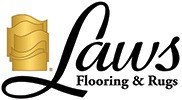 Flooring is the main component in the aesthetic of home decor or in home improvement. So, one should wisely select the flooring design at controlled a...
1530 Browns Ln Access Rd, Jonesboro, Arkansas, United States
Closed Now
No matter what kind of flooring you have—hardwood, vinyl, or carpet—it elevates any area and determines how a place feels when you enter it. Even though it is a stressful choice, keep your cool. You can live a hassle-free life when you have access to the top flooring business from us! We have selected the top flooring businesses in Jonesboro, AR. You can view our filtered selections with a single mouse click, saving you time from having to look at options that are unrelated to your interests. They are the greatest in the business, to put it simply. Select an option that works for you!