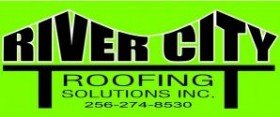 River City Roofing is a roofing company based in Decatur, AL. Our roofing contractors are well trained and fully certified and have expertise in Roof...
3325 Central Pkwy, Decatur, Alabama, United States
Opened Now
Leaky ceilings? Gutter backed-up? It's time to stop losing sleep over your roofing problems! Here are the best roofers near you in Decatur, Alabama. We made sure to scout for those residential and commercial roofing contractors that implement top-quality roofing materials from leading manufacturers, who are certified installers, and who carry the best warranties in the industry. We may not be able to fix your roofing troubles ourselves, but we sure know how to find those who can! Boost your curb appeal and increase your home value by fixing your roof and hiring from among one of our top-rated local roofers near you.