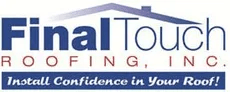 Final Touch Roofing is a roofing company that provides roofing services founded by Doug & Tiffany Hayes in 2001. Our roofing contractors are highl...
457 W Grand Ave, Hot Springs, Arkansas, United States
Closed Now
Best Roofing Services Providers around you
Metal roofing is the up-and-coming choice for homeowners who are looking for a long-lasting option. Or for those who want to go green, wood is the best choice. Whatever it is you desire, we have listed the expert choice for local roofers near you in Hot Springs, AR. We made sure to dial in on their experience and research their standards. Roofing portfolios are often overlooked by prospective clients but to us, they are telling. We combat low-quality work by analyzing past experience and reviewing remarkable customer reviews--being sure to list those who achieve high customer satisfaction! Select from only professional roofing contractors in your area. They offer a wide range of materials and services. Get your free quote, and then get your hands on high-quality materials. We promise you won't be disappointed! Make your home luxurious and add to its life span. Choose an expert roofer near you today!