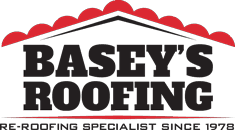 Basey's Roofing is a roofing company that provides roofing services under professional and expert roofing contractors founded by Mr. Basey in 1978. We...
2711 W Walnut St Ste 5, Rogers, Arkansas, United States
Closed Now
Having to drive almost 2 hours away to find a professional roofing company? Wasting more on gas than you did on getting a quote? You can keep your car parked in your garage because we are here to lead you to the right destination—right here in your local area of Rogers, AR, lies the best roofing contractors near you, and we got a list of them all! No more trying to find professionals out of the city and state. Home is where the heart is, so give your local roofers a little bit of love and check out their roofing websites today. The best part is they are affordable—free quotes and economical services on materials and work! Check them out today!