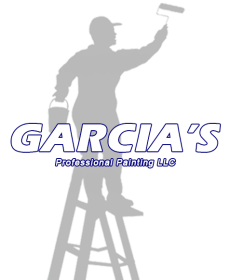 Garcia Professional Painting is a Painting Company that provides Painting Services. We Specialized in Painters, Drywall Installation & Repair, and...
Huntsville, Alabama, United States
Closed Now
Top 5 Painting Companies in Huntsville, AL
Choosing the right color for your walls and exterior is a significant commitment. Staying up to date with trends or selecting timelessness when decorating your space is crucial. We know how important quality is when painting your residential or commercial complex. That's why we curated a list of the best paint contractors in Huntsville, Alabama, that guarantee professional service, fast response time, and punctuality. These painting companies offer the finest service, including home painting, drywall and texture repairs, deck and fence restoration, concrete staining, and interior and exterior design. We have assessed a series of local companies, dialing it down to those that give you the fairest price in a timely fashion, helping you make your space exactly what you want it to be! You can rest assured that CityLocal101 will provide you with authentic reviews when it comes to the interior and exterior painting service providers in your area! You can count on us to facilitate your name home project because we make sure that the best in your area are accounted for through analyzing stats and compiling the word on the street in your neighbourhood. Don't let a big commitment fall into the hands of an inexperienced beginner. You need a painting company that can effectively prep, prime, and paint all the while respecting your wishes and completing the work on a steady timeline. Choose a professional company with us today!
How do I find a painter?
To find a painter, you can search "local painters near me" on a preferable search engine and proceed to a business provider website that will list the various top painting contractors in your area along with their past work and reviews from authentic customers.
How do I know if a painter is reputable?
To know if a painter is reputable, make sure they have the proper credentials including any licenses and insurances, along with solid background experience. If you can't find any of this information online it's recommended to set up an appointment with the painting contractor and discuss these terms before deciding to hire.
What should I ask a painter before hiring them?
Before hiring a painter you should ask: Do you offer a no-cost estimate? What are your qualifications? Who will be working with you? Could you provide a list of references? What supplies do you utilize? What type of painting preparation do you use? Do you provide a warranty on your work?