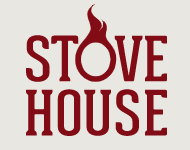 Stovehouse is an event space, Restaurant, and food court. We offer Meetings/Conferences, Ceremonies, Corporate Events, Holiday Parties, Private Partie...
3414 Governors Dr SW, Huntsville, Alabama, United States
Opened Now
Explore the Best Restaurants Around You
Whether you want to eat a delicious brunch with friends or impress a date on a high-end night out, check out these top restaurants in Huntsville, Alabama, that we guarantee are the best places to eat. Forget scrambling to search "best restaurants near me" on your browser. And we have it all here. These restaurants offer the best service in customer satisfaction and tasty food! With a variety of cuisine and delicacy and diverse ambiance, we have made sure to take into account reviews and standards that are up to par with food and health admins. Choosing the right place to dine factors in for how the rest of your day/night will go. With a list of local restaurants, narrowing down the best nearby restaurants can be difficult but it doesn't have to be. We at CityLocal101 are foodies ourselves. Therefore, we can provide you with the local touch when it comes to the best taste and cuisines in your area. We are backed up by a team of professionals who have dedicated themselves to researching restaurants in your local area that have only left customers satisfied with a smile on their faces. Enough of the kitchen nightmares!
Don't sour your mood with sour food. Listen to your stomach--we only offer the best!
How can I find the best restaurants in my area?
You can find the best restaurants in your area by checking business provider websites like CityLocal101 where there are authentic customer reviews from locals in your area that are listed alongside company information and location.
What should I consider when looking for a good restaurant?
When looking for a good restaurant you should consider their customer reviews as well as grading produce by local food inspectors in your area. These inspectors are professionals at scouring for hygienic problems, low food quality, and low interior conditions.
How can I find a restaurant that has reasonable prices?
To find a restaurant with reasonable prices you can search "affordable restaurants near me" to produce results that only show economically priced-menu restaurants. Going with fast food restaurants is always a good and affordable option if you're wanting to save money on food.