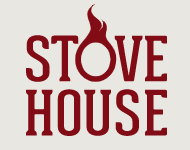 Stovehouse is an event space, Restaurant, and food court. We offer Meetings/Conferences, Ceremonies, Corporate Events, Holiday Parties, Private Partie...
3414 Governors Dr SW, Huntsville, Alabama, United States
Closed Now
Whether you want to eat a delicious brunch with friends or impress a date on a high-end night out, check out these top restaurants in Huntsville, Alabama, that we guarantee are the best places to eat. Forget scrambling to search "best restaurants near me" on your browser. And we have it all here. These restaurants offer the best service in customer satisfaction and tasty food! With a variety of cuisine and delicacy and diverse ambiance, we have made sure to take into account reviews and standards that are up to par with food and health admins—choosing the right place to dine factors in for how the rest of your day/night will go. Don't sour your mood with sour food. Listen to your stomach and as—we only offer the best!