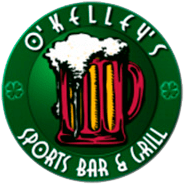 O'KELLEY'S is one of Mesa's favorite neighborhood bars, featuring sports, great food, games and live music. If you are looking to ha...
Mesa, Arizona, United States
Closed Now

First Watch is the Restaurant that opens Early in the Morning and serves Breakfast, Brunch, and Lunch with freshly cut vegetables and Meat. The best p...
1665 S Dobson Rd, Mesa, Arizona, United States
Closed Now

Tucked away Craft Kitchen & Bar is a small plate restaurant that combines the robust flavors of Asia, Spain & New Mexico. If you travel to the...
3630 E Southern Ave Ste 106, Mesa, Arizona, United States
Closed Now
Best Restaurants in Mesa, AZ
The right or wrong restaurant can make or break your entire trip. It's no secret that food is the key to your heart. At CityLocal101 we get that. The best cuisine is right here from our list of the best restaurants in Mesa, AZ! No more scrambling to search "local restaurants near me" on your browser—come directly to us and we guarantee a delicious meal. Is your mouth watering just thinking about it? Ours too! We enjoy bringing hospitality and catering to your needs. Choose a restaurant today from 5-star options in your area. You won't regret it and we guarantee you'll come back for a second serving from hundreds of options all across our website.
What are the best restaurants for families?
The best restaurants for families are local restaurants that are owned by families themselves and offer a kid's menu. Family restaurants are renowned in the area so they can be easily found with a simple search online.