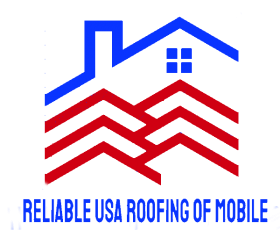 Reliable USA Roofing of Mobile is a full-service roofing company providing affordable roof installation, roof repair, and roof maintenance to homeowne...
7648 Berwick CT, Mobile, Alabama, United States
Closed Now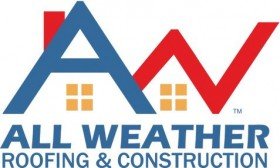 All Weather Roofing & Construction is the best roofing company in the Mobile, AL. We are the expert roofing contractors and our technicians and wo...
1172 W I65 Service Rd S, Mobile, Alabama, United States
Closed Now
Affordable Roofing Services on a Budget
Whether it's fixing your gutters and downspouts to hiring a roofing contractor for emergency roof repair, you can believe that you'll only find the top roofing services here at CityLocal101. These residential and commercial roofing companies are experts in what they do and well-trained professionals who hold prestigious accreditation from the country's finest roofing contracting agencies. How do we know that? Our expert team at CityLocal101 is trained to analyze and dial down the top contractors in local areas across your region. We are dedicated to providing you with the best because your home is precious, and we know you want someone who takes your renovating needs seriously. That's why we curated a list of the best roofing contractors in Mobile, Alabama, that will have your roofing problems in the best hands. Roofs need to be sturdy but in their nature require extreme attention to detail. We know you need a contractor that does that for you, taking you along every step of the way. Don't search any further, we have all the answers right here on CityLocal101. Stay put, choose what suits you, and relax…you're in the care of the best in the business!
What factors do you consider when evaluating a roof for repair or replacement?
Some factors you should consider when evaluating a roof repair or replacement is the age of the roof and the scope of the damage. Once you have figured out how much damage there is you can determine the extent of roof repair needed. A contractor will schedule of a repair based on weather conditions and how long it takes to acquire the roofing materials.
How do you determine the cost of a roofing project?
Determining the cost of a roofing project is entirely based on what you are looking to adjust for your roof. If you are looking to replace the roof entirely, you can expect to pay thousands of dollars. If you are simply needing gutter replacement or shingle repair, the cost may be significantly less. Overall, you should contact a roofing contractor to get an accurate quote.
Do you offer any financing options for roofing services?
If your roof has been damaged due to unforeseen circumstances or natural events, you may be able to get insurance coverage on some or the entirety of your roof replacement. It is best to get in touch with an insurance agent to have your roof inspected to determine whether financing is applicable for your roof.