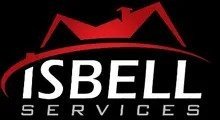 Isbell Services is a Roofing Company providing the best roofing services in Tuscaloosa, AL. Our Technicians are well trained and certified and are exp...
2519 28th St, Tuscaloosa, Alabama, United States
Closed Now
Affordable Roofing Solutions
Tired of searching on your browser "roofing companies near me"? Scrolling for countless hours and finding zero answers to your problems? Don't waste any more time--we did the research for you. Making sure to put quality and affordability above all, we have scouted for the best roofing contractors money can buy in Tuscaloosa, Alabama. We only credit those that are the best at what they do with customer reviews that speak for the brand and portfolios that shine above their competitors. You deserve the best, and that's what we provide at CityLocal101. Whether you are looking to hire a contractor for emergency roof repair or simply scouting a residential and commercial roofing company to start a new project on your property, you can bet on us to provide you with top roofing services available in your region. We put ourselves in the shoes of locals like you to make sure your experience is rooted in your individual needs. Specializing in researching company growth and customer satisfaction analytics, we compiled 5-star rated companies to make sure that any service you need is only handled by the best local roofers near you!
We know how hard you worked for your home, don't settle for less, and only hire the best! Choose now.
How long does it typically take to complete a roofing project?
The length of your roofing project depends entirely upon if you are replacing the entire roof or simply fixing the damage. The general rule of thumb is that the square footage of your home alongside the weather conditions in your region will be a big factor in how long it takes contractors to complete your roofing project.
Do Roofers usually have liability insurance to protect your customers?
A professional roofer should have liability insurance that covers all claims regarding damage the contractor causes to a third party. This liability insurance will protect you and your home. During the interview process of hiring a contractor, you should always ask them if they have liability insurance in place before starting the project.