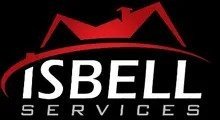 Isbell Services is a Roofing Company providing the best roofing services in Tuscaloosa, AL. Our Technicians are well trained and certified and are exp...
2519 28th St, Tuscaloosa, Alabama, United States
Closed Now
Tired of searching on your browser "roofing companies near me"? Scrolling for countless hours and finding zero answers to your problems? Don't waste any more time--we did the research for you. Making sure to put quality and affordability above all, we have scouted for the best roofing contractors money can buy in Tuscaloosa, Alabama. We only credit those that are the best at what they do with customer reviews that speak for the brand and portfolios that shine above their competitors. You deserve the best, and that's what we provide. We know how hard you worked for your home, don't settle for less, and only hire the best! Choose now.