If you are looking for the best plumbers in Bayonne NJ, we know you must be feeling baffled. There are so many licensed plumbers available in Bayonne NJ that specialize in different areas like bathroom fixtures installation and repair, bathroom pipe installation and repair, water pipe repair, or gas pipe repair, etc. However, this much diversity in the options makes it even more difficult to make your final choice. So, for your convenience, we have created this list of the 5 best plumbers in Bayonne NJ that offer up to the mark emergency plumbing services to the locals.
We have made sure that these plumbers succeed on the merits of professionalism, high efficiency, up to the minute skills, state of the art techniques, proactive approaches, professional-grade tools, licensed & insured staff, modern equipment, knowledgeability, notable experience in the field, customer satisfaction level, swiftness, teamwork, punctuality, reasonable costs, and good reputation in the area. So, no point in worrying anymore; just make your decision!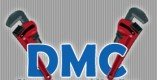 24-hour service for plumbing, heating, cooling, and water heater services! We work with homeowners and business owners alike when dealing with issues...
162 W 54th St, Bayonne, New Jersey, United States
Closed Now