When you are seeking options to hire one of the best plumbers in Bismarck ND, you may need to do a lot of research; which may not be possible at that moment when you need emergency plumbing services. it could be water pipe repair services, gas pipe repair, or bathroom fixtures repair and installation, you want the immediate assistance of a licensed plumber in the area.
So, assessing your need, we have created this list that you can trust whenever you need plumbing services. All the plumbers that are included in this list can be judged on the merits of professionalism, high efficiency, up to the minute skills, state of the art techniques, proactive approaches, professional-grade tools, licensed & insured staff, modern equipment, notable experience in the field, customer satisfaction level, teamwork, punctuality, reasonable costs, and good reputation in the area. So, no point in worrying anymore! Just make your choice right now!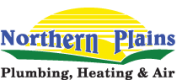 Northern Plains Plumbing, Heating and Air are Professionally skilled designers and installers who have earned our reputation based on the distinguishe...
2510 Vermont Ave, Bismarck, North Dakota, United States
Closed Now