About Us
PuroClean is your ultimate destination for up to the mark mold removal, COVID cleanup, water & fire damage services in Happy Valley OR. With advanced equipment, a proficient workforce, and knowledgeability of the work, we are ready to restore the damage to your premises and bring your life back to normal. You can contact us around the clock for emergency services. Don't live in misery when we are here to help you resolve the problem at amazing rates. Get in touch today! You can rely on us for emergency assistance since our services. Try us, you won't regret it!
Get Started Today
About Us
Our Major Services
Please have a look at our prestigious services:
Damage Restoration
Mold Removal
Damage Cleanup Services
Water Damage Restoration
Fire Damage Restoration
Storm Damage Restoration
Smoke Damage Restoration
Biohazard Cleanup
Sewage Cleanup
Emergency Cleanup
COVID Cleanup
Crawl Space/Attic Cleanup
Smoke Damage Cleanup
Odor Removal
Our services are available for both residential & commercial premises!
About Us
What Distinguish Us From Others? 
Besides our persistent services, various other factors make us the
The best option for you!
Certified & Insured
24/7 Availability
Emergency Assistance
Help Coordinating With Insurance
Affordable Rates
Get in touch today!
Fire & Water Damage Cleanup
With over 20 years of experience in the restoration industry, PuroClean specializes in delivering steadfast fire & water damage cleanup services all across Happy Valley OR. We start fire remediation work immediately after its extinguishment in order to enhance the chances of recovery and minimize the loss. With professional-grade equipment and proactive techniques, we leave no stone unturned to provide you with resilient fire damage restoration services, to bring your premises back to normal. Our PuroClean QuickDry System™ utilizes the latest and proactive technology for effective drying conditions to remediate water damage. Contact us right away!
More Details
Hide Details
COVID Cleanup
COVID 19 reminded us of the significance of proper cleaning and disinfection once again. We at PuroClean offer steadfast COVID cleanup services for commercial and residential premises cost-efficiently. We use the PuroClean RapidDefense™ system to disinfect the area compromised by Coronavirus. We use EPA certified products to provide you with optimal outcomes. Our team very carefully contain the affected area to ensure maximum safety and protection. Meanwhile, our staff takes comprehensive precautionary measures to eliminate any chance of pathogen spread. Try us, we operate all across Happy Valley OR.
More Details
Hide Details
Mold Removal Services
Mold growth is the most common and one of the most catastrophic damages to any premises. At home, workplaces, parking, driveways, patios, crawlspaces, attics, drywall, in a nutshell, mold can grow anywhere. Just a little moisture and a bit of negligence are the perfect ingredients to stimulate mold growth. Well, you do not need to take the stress anymore, when PuroClean is here to provide you with steady mold removal services in Happy Valley OR. We use HEPA vacuuming and air filtering technology to eradicate mold from the affected areas. We deodorize the affected area and contain it. Besides, we use proactive approaches to uproot the mold spores to prevent its growth in the future.
More Details
Hide Details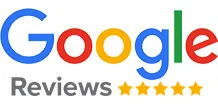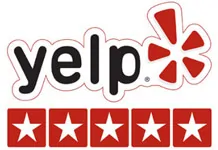 Useful Links
Below are the links for our other landing pages.