About Us
UVC Sanitizing Solutions is a reputed disinfection company in Miami FL. We are the pioneers in the chemical-free UV-C service industry. All our technicians are highly qualified and UV-CS certified. We strive to exceed all expectations to provide our clients with the best disinfection and sanitizing services. We offer residential disinfection services, building disinfection services, and HVAC sanitizing services. Our work is eco-friendly to reduce carbon footprint on our planet, and eliminates 99.9% of all airborne and surface pathogens. Our clients revere us and award us with positive online reviews and ratings for our services. For free estimates, contact us now!
Get Started Today
About Us
Why Choose Us?
Because we are the pioneer in UV-C light disinfecting services in the vicinity of Miami FL:
Fully Insured
Chemical-Free Disinfection
No Risk or Side Effects
Certified UV-C Technicians
Modern 254nm UV-C Equipment
Eco-Friendly Methods
Ideal for air-borne and surface pathogens
About Us
Our Diverse Services
We offer sanitizing and disinfection services for the following:
Bathrooms
HVAC Appliances
Employee Work Area
Dining Area
Electronic Equipment
Food Industry
Medical Offices
Small Businesses
Residential Disinfection Services
In the midst of rampant pandemics, it is of vital importance to keep your house clean and germ-free. A broom and mop cannot eliminate pathogens. UVC Sanitizing Solutions is your partner in Miami FL in getting rid of all the disease-carrying microbes. We employ licensed technicians equipped with modern gadgetry to ensure complete removal of viruses and bacteria. Exposed surfaces in a house can become colonies of microbes. Using UV-C light, we can safely disinfect the area without exposing you and your family to harmful chemicals. For quality residential disinfection services, contact us now!
More Details
Hide Details
Building Disinfection Services
Buildings and other open public spaces receive a huge amount of human traffic on daily basis, which leaves them exposed to numerous pathogens. UVC Sanitizing Solutions offer building disinfection services to its clients in Miami FL. We use UVC lighting to remove and destroy all the disease-causing germs and microbes. We also cover sanitizing services for gyms, employee work area, medical offices, and food industry. Our commercial disinfection services are insured and set us apart based on our vast experience. For building disinfection services, give us a call!
More Details
Hide Details
School Sanitizing Services
Like all the public spaces, schools are vulnerable to germ outbreaks and infections. Schools need to be sanitized to preserve the health of children. UVC Sanitizing Solutions is a trusted name in Miami FL to offer school sanitizing services to the community. We use chemical-free and safe method to eliminate all germs and pathogens from the exposed surfaces. UV-C lighting is proved to be effective against all kinds of bacteria and viruses. We provide complete protection from diseases by offering residential disinfection services as well. For free estimates, feel free to call us!
More Details
Hide Details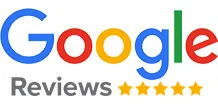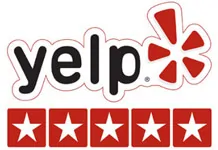 Useful Links
Below are the links for our other landing pages.