About Me
Hi, I am Chad Morton, your top real estate agent. I have worked with some of the best real estate companies in Clinton MD. I'm associated with the real estate business since 1996. With my experience, I will provide the best military relocation assistance. Since the start of my career, I have always focused on the needs of my clients. Whether you want to buy a luxury suite or just an apartment, I am the realtor to consider. List your house in my residential property listings for the best offers. Get in touch with me now to know more about my services!
Get Started Today
About Me
What do I offer?
Here is a brief look at my real estate services:
Authentic Residential Property Listings
Military Relocation Services
Property Valuation Services
Quick Property Buying & Selling
About Me
Why Consider Me?
My clients have always enjoyed my services because of the following perks:
Veterans Administration Specialist
Zillow Premier Agent
Movoto Premier Agent
Versatile Realtor
Affordable Offerings
Transparent Deals
Over 20 Years of Experience
Guaranteed Client Satisfaction
Residential Property Listings
Searching for some professional property selling tips in Clinton MD? Get in touch with Chad Morton for the best home selling tips. At Chad Morton Realtor, I will help you locate an ideal house, condo, or apartment for your family. I am always ready to go that extra mile to satisfy my client's needs. No matter what your budget is, I will help you buy your dream property within no time. Call me Now!
More Details
Hide Details
Real Estate Services
Hi, I am Chad Morton, your local real estate agent in Clinton MD. I have hundreds of residential properties for sale in your surroundings. If you want to buy an affordable apartment or house, my real estate services have got you covered. I have up to date apartments, houses, condo, and duplex listings. For buying or selling any residential property, you can list it in my property listings. Contact me now to sell your house fast!
More Details
Hide Details
Houses For Sale
You will find numerous houses for sale in various residential property listings. But you aren't sure how many of them are authentic? This is where you will need the assistance of a local realtor. I have made selling houses, condos, and buildings an easy thing for the majority. I am here to help you evaluate the actual worth of your property. Avail of my property valuation services and sell your house for a hefty sum. So, give me a call now!
More Details
Hide Details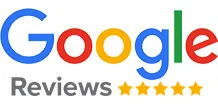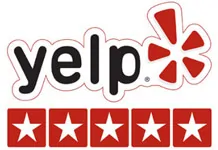 Useful Links
Below are the links for our other landing pages.