About Us
Pro Flow Drain Cleaning is a locally owned and operated company that specializes in providing quality residential plumbing, drain cleaning, and water jetting services in Battle Creek MI. We send out highly trained and licensed technicians who are fully equipped with the best tools to fix your plumbing system and clogged drains. We pride ourselves on building long-lasting relationships with our clients by providing excellent residential plumbing, water jetting, drain cleaning services. We are highly affordable and strive to meet your expectations through excellent services. So, call us today and hire our professional plumbing contractors for the best quality plumbing services. We are reliable and that is why we are ranked at the top when you search the query 'residential plumber near me.'
Get Started Today
About Us
Our Diverse Services
We provide a wide range of services which are as follows:
Drain Cleaning Services
Water Jetting Service
Water Jetting Plumbing
Sink Repair Service
Drain Installation
Residential Plumbing Services
Hydro Jetting
About Us
Why Choose Us?
Moreover, we also offer some appealing perks when you hire our experts:
24-hour emergency services
Bonded and insured
Competitive prices
Experienced professionals
Fast and efficient
Maximum customer satisfaction
Water Jetting Services
Grease, dirt, and other debris are the reason for residential drains blockage. Pro Flow Drain Cleaning provides affordable water jetting services by using high-pressure water to clear clogged sinks, pipes, and toilets in Battle Creek MI. High-pressure water jetting blasts away all grease, debris, dirt, and other elements that are accumulated in the interior sewer draining pipes. We have expert plumbers for water jetting services to deep clean all debris and dirt from your drains efficiently. So, contact us today and hire our reliable technicians for quality water jetting services and let us fix your issues.
More Details
Hide Details
Drain Cleaning Services
The key to unlocking a clogged drain is understanding the cause of the blockage. So, if you are worried about your clogged drains and are looking for professional drain cleaning services in Battle Creek MI, then contact Pro Flow Drain Cleaning. We have professional drain cleaners who will detect the cause of clogging by a thorough examination and will provide you with the best possible solution. We use high-pressure water jetting to remove all dirt, debris, and other elements to make the water flow normal. So, contact us today and hire our professional plumbers for the best drain cleaning services at affordable rates.
More Details
Hide Details
Leak Detection Services
Water leaks from damaged pipes, plumbing fixtures, and toilets are a significant source of wasted water for many households. Without leak detection and leak repair, the water leaks can cause serious damage to your plumbing system. Pro Flow Drain Cleaning specializes in providing reliable leak detection services in Battle Creek MI. Our team is fully equipped with all the necessary tools and latest technology devices to perform accurate and timely leak detection and repairs. So, contact us now and hire our professional leak detection services and we will take your stress away.
More Details
Hide Details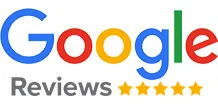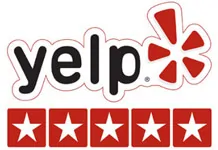 Useful Links
Below are the links for our other landing pages.