Company Profile
Excellent landscape design can go a long way. For the past 19 years, we are the answer to all your landscaping needs in Erie IL. You might want new landscaping ideas, or excellent landscape management, so, call us for our efficient services, as we have creative options for you. You can try various bricking paving patterns if you want to enjoy a modern look, so call us and discuss your needs. Whether you want front yard landscaping, brilliant back yard landscaping service, or even quick pool landscaping, we are just one call away. So, what are you waiting for now? Do not hesitate if you need quick landscaping services! Contact to hire us right now or schedule an appointment for later!
Get Started Today
Company Profile
Services We offer
Our offered services include, but are not limited to, the following:
Pool landscaping
Backyard landscaping
Front yard landscaping
Landscape construction
Landscape maintenance
Brick paving services


Company Profile
Hiring Us Is The Best Option For You-Why?
You can enjoy the following perks by hiring us:
Experienced team
Cost-effective plans
Quality service
Quick and creative ideas
Latest equipment
Honest and professional dealings
We cover both residential as well as commercial sectors. Contact us today!
Durable Brick Paving services
Brick paving is a perfect combination of natural stones and new manufacturing techniques that binds durability with attesting design. Oceguera Landscaping & Brick Paving is offering you a huge range of brick paving options and custom designs that compliment both traditional & modern infrastructure. Hire our expert professionals for steadfast landscaping and brick paving services all across Erie IL. By using durable manufacturing techniques along with appealing natural stones, we make your pavers resistant against weather changes with low upkeep and longer persistence. Contact us!
More Details
Hide Details
Affordable Landscape Services
A Chinese proverb says, life begins the day you start a garden. So, re you ready to start your life? Then pick up your phone and contact us right away for state-of-the-art landscaping services. From conventional to contemporary, we cover all kinds of landscape management using the expertise of our creative and well-versed team. We provide an effectual irrigation solution for front and backyards to maintain its ecological stability and structuring of your garden for purposeful special use. Explore the beauty of nature with optimal landscaping solutions all across Erie IL. Call us!
More Details
Hide Details
Brick Paver Installation
Need proficient brick paver installation services in Erie IL? We are here to help! Oceguera Landscaping & Brick Paving has been serving your area for the past 19 years with versatile brick paving services for driveways, patios, sidewalks, walkways and more. With a vast collection of artistic designs and custom-made options of concrete, block, and brick pavers, for you to choose. Contact us anytime for a free consultation regarding the design, transitions, and service charges of your project. Our prestigious experience has helped us improve our services by all means. Try us!
More Details
Hide Details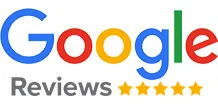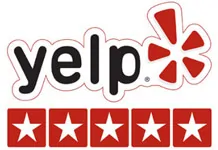 Useful Links
Below are the links for our other landing pages.