About Us
J's Custom Works is your reliable general contractor that deals in providing professional house remodeling, flooring, and painting services in Weatherford TX. We have expert general contractors who can do everything from house painting to remodeling; all kinds of interior and exterior projects. We are fully equipped with state-of-the-art equipment, and the highest quality construction material to provide long-lasting results. No matter how big or small your project is, we will handle with expertise and provide you with maximum satisfaction. Whether you want to upgrade your existing bathroom, or are looking for kitchen remodeling, our general contractors will provide you with unique and creative ideas to beautify your space. Call us today, and schedule your appointments for the best general contracting services.
Get Started Today
About Us
Our Diverse Services
We offer a wide range of services which are as follows:
General Contracting
home remodeling
House Painting
Interior painting
Exterior painting
Hardwood flooring
Bathroom flooring
Kitchen flooring
About Us
Perks Of Hiring Us
Along with this, we also offer some appealing perks when you hire our services:
Certified professionals
Offers customized solutions
Speaks Spanish
Available by appointment
Budget-friendly
Free estimates
Flooring Services
J's Custom Works is proud to serve the Weatherford TX as a reliable residential and commercial flooring company. We specialize in providing professional flooring services including wood flooring, carpet and tiles, marble flooring, and more. We have highly skilled and trained professionals who are certified in the installation of different flooring materials. Whether you need bathroom flooring, kitchen flooring, or garage flooring, our professional contractors will handle your project with expertise. Find us at the top while searching for a 'flooring company near me.'
More Details
Hide Details
Interior Painting
With years of experience and skills, our local painting contractors have been providing professional interior painting services for residential and commercial sectors. Our professional painters take time to study and understand the needs and vision of clients, prepare your property, and apply quality paint to give you the beautiful shade that you desire to see on your walls. No matter if you need room painting, or want to refresh your whole interior, we will serve you with the best quality services. Call us today and make an appointment!
More Details
Hide Details
Hardwood Flooring
Choosing the right flooring material for your residential or commercial building is one of the most important decisions you have to make. Hardwood floor not only creates an aesthetic look in your interior, in fact, but hardwood flooring is also the most durable material to be used. So, if you are planning to install hardwood floor in your home, you should hire professional hardwood flooring services from a reputable company. Consider J's Custom Works as we provide a reliable flooring contractor in Weatherford TX. We offer cheap rates for hardwood flooring services and provide quality services.
More Details
Hide Details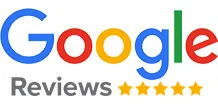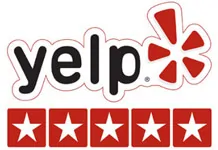 Useful Links
Below are the links for our other landing pages.