About Us
Happy at Home LLC is a licensed and certified home care agency providing professional nursing facilities to treat your loved ones with care. We are dedicated to enhancing each life we touch! We provide reliable and certified nursing facilities for home care and Sharecare health services in Waltham MA. Our professional nursing staff is highly skilled and efficient to provide you with the highest level of senior care concierge services. We work on a plan to build and maintain relationships and open communication between clients and aides. You can also meet and interview our aides before making a final decision. We dedicate ourselves to enhance the lifestyle of your loved ones and pledge to treat them with the grace and dignity that they deserve. So, don't stress out and head on to hire us for our reliable professionals for the best Sharecare and nursing facilities. We will provide you with the highest level of living care for your seniors, disabled, and mentally challenged loved ones!
Get Started Today
About Us
Our Diverse Services
We deal in a range of services which are as follows:
Sharecare Health Services
Senior Care Concierge Services
Home Health Aides
Nursing Facilities
Memory Care Facilities
Rehabilitation Facilities
About Us
Perks Of Hiring Us
Along with this, we also offer some appealing perks when you hire our services:
Flexible care and pricing options
Strict safety guidelines
Highest possible level of care
Insured, licensed, and bonded
Competent care professionals
24-Hr care available
Professional Nursing Facilities
If you are finding it hard to manage time for your senior family members, then get professional help. You can call us for the best care services. We have certified nursing facilities and home health aides to assist your loved ones with daily activities. Our services include personal hygiene, meal preparations and clean up, grocery shopping, medication and appointment reminder, and more. So, call us to hire our skilled nursing facilities and let us take care of your loved ones. We are reliable and strive to meet your expectations through excellent services in Waltham MA.
More Details
Hide Details
Memory Care Facilities
At least half of the patients living in-home care facilities suffer from the disease of dementia. Memory care services are designed to meet the needs of residents with dementia. So, if your elders are suffering from dementia, you can rely on our compassionate health care professionals for memory care facilities. We provide certified nurses who are experienced to provide memory care services in Waltham MA. You can easily find us on the top while searching for 'nursing homes with memory care units near me.' We have credentialed home care professionals with a commitment to excellence.
More Details
Hide Details
Rehabilitation Facilities
All the machines required to provide an ample amount of care to your loved ones will be available in rehabilitation facilities. It is essential that you provide them with all the care they need. We also design highly personalized care plans according to the schedules of clients. So, if you are looking for reliable rehabilitation facilities along with senior care concierge services, you can hire our professional home care aides. We also offer Sharecare services for elders. So, call us right away and schedule your appointment for our rehabilitation facilities and we will meet your expectations.
More Details
Hide Details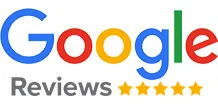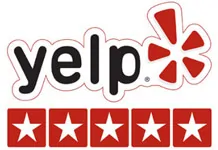 Useful Links
Below are the links for our other landing pages.