About Us
At Junk Removal ATL, we offer residential Junk removal and pressure washing services in Brookhaven GA. We aim to help you live in a clean and hygienic environment. With over ten years of experience, we are confident to remove all extra junk from your residential or commercial property. We have the right equipment and the professional labor team to ensure maximum output. We also offer dumpster rental services for the ease of our customers. Just let us know your cleaning requirements, and expect a professional outcome from our experienced workers. Get in touch with us Now!
Get Started Today
About Us
Our Diverse Services:
Here is a brief look at our junk cleaning services:
Junk Removal Services
Residential Junk Removal Services
Commercial Junk Removal
Office Junk Removal
Junk Clean House
Trash Removal Services
Trash Removal For House
Trash Removal For Offices
Waste Dumpster Rental Services
Pressure Washing Services
About Us
Why Choose Us?
Don't overthink, here is why we are the best in the business:
Over A Decade Of Experience
Right Blend Of Tools
Free Quotes
Always On Time
Maximum Customer Satisfaction!
Dumpster Rental Services
Do you have a big family and want a solid waste solution to dispose of the junk? If yes, rent a dumpster from Junk Removal ATL. We offer affordable dumpster rental services in Brookhaven GA. We also have given dumpsters on rent for commercial properties such as corporate offices. Our waste dumpster rental services are affordable and reliable. Dispose of your junk safely in one place. Get a waste dumpster for your residential and commercial property at the best rates. Contact us now to know our dumpster rental cost!
More Details
Hide Details
Pressure Washing Services
At Junk Removal ATL, we also offer pressure washing services in your area. We will pressure wash your concrete patios, sidings, walkways, and driveways to give them a refreshing look. For our unmatched workmanship, we are now known as the best pressure washing company in Brookhaven GA. Our team has the experience to identify the areas that are often left during a pressure wash. So, don't wait, ring us and get a free quote now!
More Details
Hide Details
Home Trash Removal
Our trash removal services are not only limited to commercial properties. If you're are a homeowner, you can acquire our trash removal services for your home too. Our trash removal professionals know how, when, and where to dispose off your office trash. We remove trash from both residential and commercial properties. Our services aren't only limited to pressure washing, we have got innovative solutions to keep your property free from all types of junk items.
More Details
Hide Details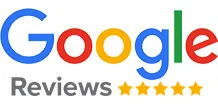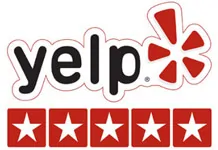 Useful Links
Below are the links for our other landing pages.