Do you have a passion and love for teaching but have trouble finding time to work in person? Or do you have a skill that you would love to pass on to others? You've come to the right place!
With the rise of remote-learning and instruction during COVID-19, online teaching is a very prominent and growing business.
You can begin online teaching either as a conventional teacher following through the K-12 or university education system or, you can sell your own online courses of any skill you possess whether it be writing, cooking, art, music, etc.
If you want to learn how to become a successful owner of an online teaching small business or wish to work as an online teacher, follow along the story of Udemy teachers. Afterwards, we'll highlight key details about the online teaching profession--giving you information on how much you can earn, how exactly to become an online teacher, and information on qualifications and licensure.
What are Online Teachers and What Do Online Teachers Do?
Online teaching is the practice of providing instruction in a virtual environment. Synchronous and asynchronous learning are the two basic divisions of online teaching. Synchronous learning occurs when students and their teachers collaborate in video form while using a digital service like Zoom or Blackboard. On the other hand, asynchronous is more independent. This is when teachers provide homework to students with flexible learning material, which allows them to finish it whenever it is convenient for them until the due date. Synchronous and asynchronous learning are typically combined in online instruction.
With the exception of carrying out their tasks digitally, online instructors often carry out the same tasks as in person instructors. However, how they deliver instruction varies. They either pre-record their lessons for their students or engage in a real time life meeting. Some teachers may decide to provide only homework rather than using any videos at all.
Additionally, a lot of online professors contact the parents of their students about their academic achievement using methods like email and text messaging.
In addition to assessing student work to see whether the students have understood the material, online teachers give students homework and classwork to help them practice certain abilities.
Making lesson planning is essential to teaching in person and is also true for online instructors. Lesson plans for online instructors must adhere to the requirements given by their institution or by their own independent company.
Zoom into UDemy: The Global Online Learning Business Taking Over the World
Recently, UDemy announced the establishment of a relationship with the First National Bank, one of South Africa's biggest banks with over 9 million clients. How did UDemy become a leading worldwide learning platform with over 74,000 devoted educators and a ranking in Fortune Magazine's renowned "2020 Change the World" list?
By 2022, UDemy will have 57 million students enrolled in over 773 million courses. With more than 213,000 courses available in 75 languages, it is reasonable to assume that more than half of the global Fortune 100 have completed UDemy business courses.
To assist this industry and its commercial clientele, Udemy is expanding rapidly. Outside of the Usa, the corporation is growing in Europe, Africa, the Middle East, and Asia-Pacific.
All this success makes you wonder, how did Udemy start and come to be what it is today?
How Did They Do It?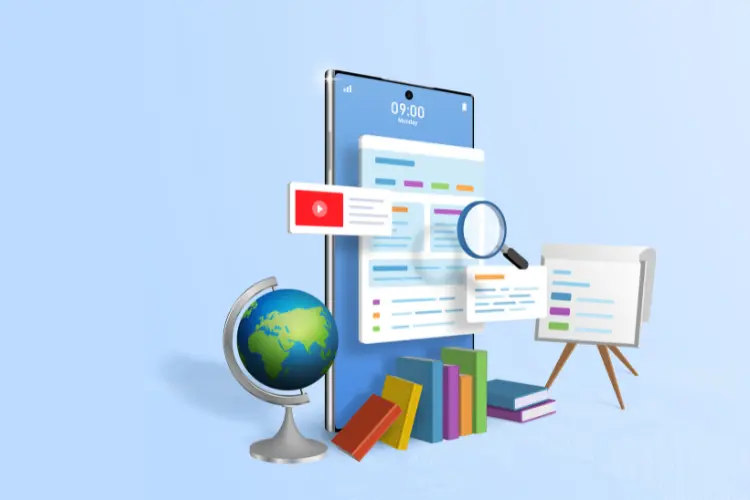 While residing in Turkey in 2007, Eren Bali and Oktay Caglar developed software for a real-time online classroom. They traveled to Silicon Valley to start a corporation 2 years after seeing the possibility of making the service accessible to anyone and everyone.
Before that, Eren Bali had restricted access to higher education. Eren utilized the internet to acquire educational resources and make connections with individuals across the world because he wanted to play chess and arithmetic at the highest level possible.
Bali, Oktay Caglar, and Gagan Biyani established the website by 2010, but subsequently t he concept was declined 30 times by investors in February 2010 after failing to satisfy them. In response, they founded Udemy in May of that same year after crowdsourcing the creation of the service.
In a short period of time, 1,000 teachers had produced around 2,000 online classes, and Udemy had over 10,000 customers who had signed up. They chose to pursue fundraising based on this positive market response, and by August they had collected $1 million.
Finally, Gregg Coccari who previously held CEO positions at Stella and Chewy's, Futuredontics, NetQuote, among others, was named as the organization's new CEO in 2019.
The Success of Teresa Greenway
Teresa Greenway had minimal school education and didn't see herself having a successful career. She got married early and had a violent marriage for 3 decades.
Following that, she had a life supported by food assistance and menial jobs until 2015, when she began instructing sourdough baking on Udemy in order to remain at home with her children, especially one who struggled with autism. Teresa made more than $1,000 in the first month, and by the end of the summer, she had earned more than $16,000 as an online teacher.
UDemy's Perspective of Online Teaching
The UDemy platform's goal is to remove conventional obstacles to teaching by allowing anybody, regardless of formal academic qualifications, to be an educator. They continue to invest in developing innovative services to serve lifelong learners at home and at work because they are dedicated to ensuring that everyone may better their lives through learning.
How to Become an Online Teacher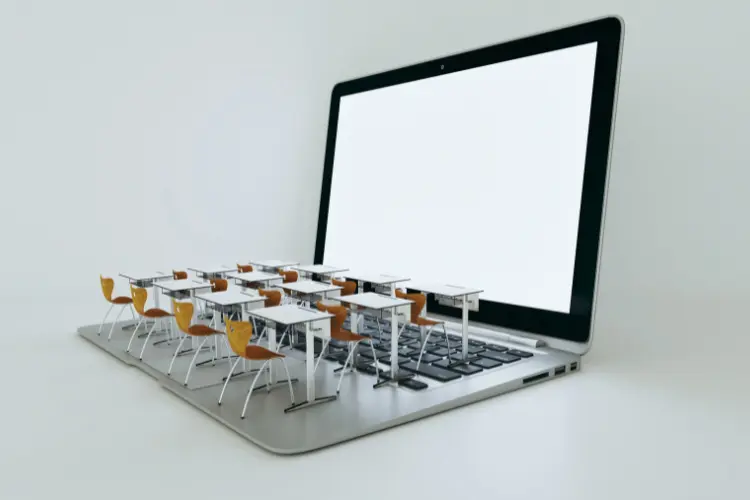 Select a subject to teach.
Choosing the specific subject matter you want to teach is the first step in getting your online class setup. This may depend on the field in which you have a degree, the area in which you plan to further your education as a teacher, or a special talent you currently possess that you would like to impart to others. You must be a master in order to teach. Choose a subject that you are informed and skilled in.

Obtain a degree and be proficient in English.
Many educational programs use online teaching platforms in addition to traditional classroom instruction, and some programs provide entirely online learning environments. Most teachers and administrators must fulfill basic academic qualifications, which include earning bachelor's degrees, finishing training programmes, gaining structured classroom experience, and obtaining permits. These requirements apply whether teaching students entirely online or in a physical environment.
A bachelor's degree is required to teach at the elementary, middle, or high school levels. Postsecondary instructors, however, must hold a master's or doctorate degree in their area of instruction. Only master's degrees may be required for teaching positions in 2-year colleges and vocational schools. However, depending on institutional policies and the material being covered, different online teacher roles have different educational qualifications.
You must also be proficient in English if you are teaching American students or students that study primarily in English, in order to convey your material efficiently.
Become Tech Savvy
We recommended enrolling in an educational software class that covers dynamic and complex latest technology for educators. These courses encourage teachers on how to create online courses and how to utilize graphics to improve the online learning environment.
Depending on the institution where you teach, different technologies are required. Google Classroom is a popular educational online tool. However, you may choose to integrate Zoom, Blackboard, and Canvas.
In order to communicate with students online, online teachers will also require technology, such as a camcorder, headset, and speakers.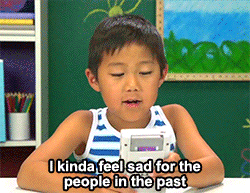 Find out if you need a certificate to practice in the desired online position.
As a requirement for graduation, several schools and universities assist their students in obtaining licensure. There aren't any special licensing regulations in place right now for online instructors or teachers, but public school teachers are still required to follow state licensing laws. Bachelor's degree programs and training institutes are prerequisites for obtaining a license.
Candidates must pass licensure exams given by their local education boards after completing these and additional government requirements. It's crucial for people considering a career in this industry to study the criteria of the employment for which they are considering as the particular qualifications to teach online differ depending on the company's requirements.
Obtain experience and establish your credibility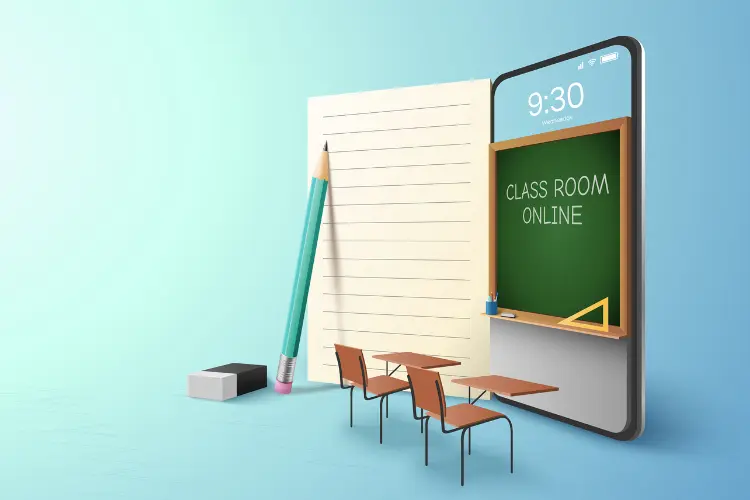 Find opportunities to obtain experience. Student teaching is a common requirement for instructors who want to get experience in teaching. To gain further skills, some prospective teachers decide to volunteer for online tutor jobs for teachers. Particularly for online teachers, having some expertise developing and delivering digital classes can help you stand out and more efficiently run your classroom. If you are building your own online teaching business, you want to show prospective students that you know what you are doing. Furthermore, UDemy is a great platform to establish your own courses and build a community of successful students. Get experience and list it on your website or page to promote your teaching organization.
Apply and Promote
You're ready to apply for jobs once you've finished your degree, picked up some experience, and trained for the technological demands of the role. Going straight to the education district's employment section on their webpage is sometimes the easiest option to apply if you want to instruct for a school system online. You can search online or on job marketplaces like Indeed for private opportunities. For your own organization, promote your content on Instagram, Facebook, and create your own website where individuals can sign up.
Online Teaching Quick Facts
Problems and Solutions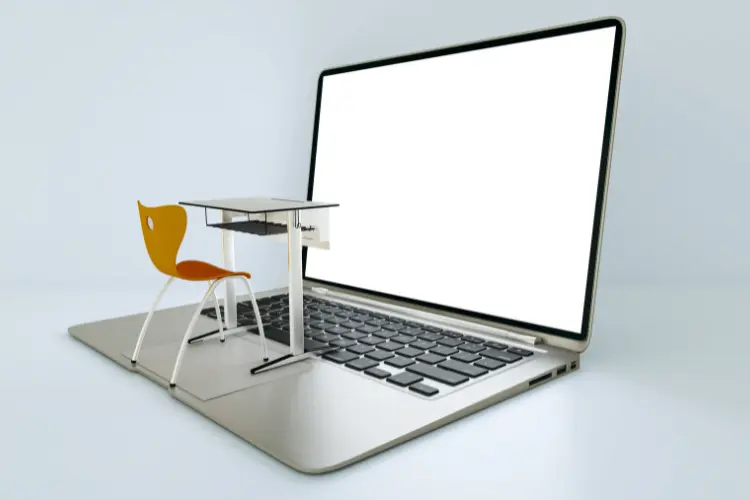 There are many benefits that in person teachers have that online teachers don't get the pleasure of using. For instance, in-person instructors may easily create an immersive setting by combining traditional books and materials with digital resources like video and mobile devices. With the ease of having local students, it's also easier to implement region based learning systems.
As an online instructor, you could sometimes run into issues that are difficult to convey. Online instructors must be able to explain important ideas and concepts to their students. Because you can't physically display materials, it could be challenging to convey an idea. However, you may utilize videos and links to other resources to aid students in understanding the information. Always have a daily schedule established so you can cover all the bases.
Moreover, some students may find it difficult to succeed in online classes. It's critical to have compassion towards platform newcomers. Because of this, online instructors need to be strong and composed. Online instructors must be sympathetic with their students and any difficulties with the equipment.
In order to solve any problems that could arise during their instruction, online teachers must not only be experts in their subject matter but also have a solid grasp of technology. Overall, online teachers need to be adaptable and ready to make last-minute tweaks or adjustments to the class plan if there are technological difficulties.

Part-Time and Full-Time Salary
As an online teacher, you can earn anything from $100 to more than $10,000 each month. It actually depends on the topic area you're teaching, your credentials, and whether you're operating alone or in conjunction with an already-established online university or online educational organization.
As of November 17, 2022, ZipRecruiter reports that the average yearly compensation for an online teacher in the US is $43,808, while Glassdoor reports that the average salary for an online instructor in the US is $45267.
Benefits
Online instructors can operate from any location, even a home office.
Online educators might choose to either record lectures or just send out assignments. Additionally, the tasks that instructors provide might use outside resources, allowing teachers time and flexibility in their work.
Students may access online libraries and PDF books without having to leave the online environment.
You can educate students who are not in the same city, state, or even nation as you.
Online professors are relieved of maintaining mountains of paperwork as online students submit all of their coursework online.