Did you know that 94% of first impressions are influenced by design, and that people can retain 65% of visual information three days later? Keeping that in mind, graphic designing as a profession is extremely satisfactory as you not only get to work with multiple brands and companies to make your mark, you get to tap into that creative sweet spot we all have hardwired in us.
Graphic designers have labeled several businesses, from the Nike Swoosh to the well-known Apple logo, and made consumers want to buy their items only to wear the logo. Identities are made by graphic designers.
The most well-known logos are probably those of FedEx and Avery, both created by Lindon Leader. Regarding graphic designs, Lindon has developed his own guiding principles: clarity and simplicity.
In a 2013 interview with Creative Bloq, Leader stated that Landor (his agency) produced over 200 logo concepts before deciding on a selection of 10 to present to the FedEx brand manager. Between the letter E and the letter X, he concealed an arrow. Leader says, "I cannot tell you how many times I fight with a client who says 'I'm paying an enormous amount of money to pay for an ad in a magazine and you're telling me you want 60 percent of it to be empty space?'"
So, how did this Stanford University graduate in political science go on to become a well-known and motivational graphic designer?
Follow along to read more.
Lindon Leader is a Leader In Graphic Design!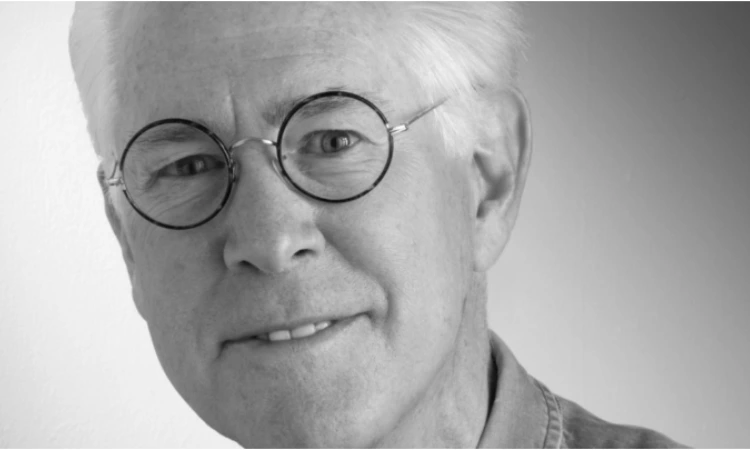 Lindon won the 5th Annual Tribeca Disruptive Innovation Award in New York City in April 2014. In addition, the Disruptor Foundation has appointed him a Fellow.However, Leader is better known for creating one of the world's most inventive logos, Fedex, than for being the laureate of multiple accolades. Leader, though, is fully aware of the significance of the FedEx logo: "While I think I'm blessed and privileged to have said I designed the FedEx logo, sometimes I think I'm going to go to my grave and that's the only thing people are going to remember me for," he remarked.
When the FedEx logo was created in 1994, Leader was senior design director at Landor Associates. Following that, 30,000 land vehicles and 600 airplanes received the treatment.
Today, Lindon has created a prosperous strategic design company called Leader Creative Utah where he continues to assist customers from all over the world with their branding requirements.
But originally, his career was given a boost by his design's originality.
Lindon famously says, "I strive for two things in design: simplicity and clarity. Great design is born of those two things."
What Can You Take Away From Lindon Leader's Success?

Learning from a Leader, you can't always get the design right the first time. He made over 200 concepts for Fedex and when boiled down to it, his design was still put in question for his use of negative space. But did this hinder his progress? No.
No other designer employed by a significant corporation at the time utilized white space in nearly the same manner as Lindon Leader. However, when he designed the now-famous FedEx logo, Lindon advanced the notion of employing white space as a crucial component of the design. He inherently put this stylistic element into creative use. Today, Lindon is one of the most famous designers in the world alongside his mentor Saul Bass.
How to become a Freelance Graphic Designer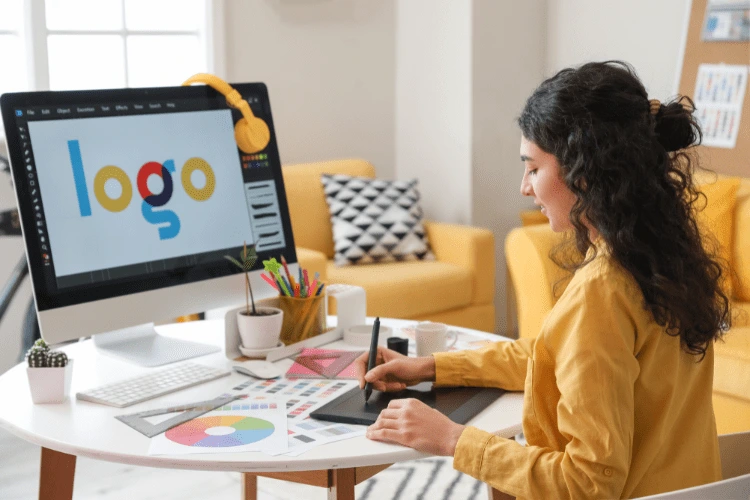 A graphic designer creates a brand identity using logos, typography and color palettes. However, they also create user interfaces, books, magazines, packaging, advertisements, signage for public places, and even video game design. If this sounds like something that interests you, read on!
1) Choose a field of expertise
If you want to target a market early on in your freelance graphic design career, developing a specialization is essential. Since a large variety of services are offered, there are many potential subareas you might pursue in graphic design. You don't have to limit your job to designing logos or websites; you may also design products for various brands and businesses, produce commercials, or design packaging. There are countless alternatives. Simply determine what you like doing the most and what services have received positive reviews from your past clients or from internet trends. Developing expertise in a single area of graphic design is preferable than managing several different forms of design at first and failing to identify a strong suit. You can better organize your time and business outlook using this.
2) Learn the basics of copywriting
Even though learning about copywriting is not required, it will provide you a competitive advantage. The creator of Mindset Market, Josh Meah, advises designers to master copywriting since it will infuse their work with a level of originality and coherence that many graphic designers lack. Furthermore, including great copywriting in your designs can make your portfolio stronger and more credible if you are making one for the first time and have no prior expertise.
3) Build a powerful portfolio.
You already know how important having a great portfolio is when applying for any freelance creative jobs. A portfolio may be shown on your social media accounts, but we also advise creating a separate website. People will be able to examine your work and get in touch with you immediately. A great portfolio should be consistent, demonstrate your originality and aptitude for all the principles of design, and be cohesive. You can do mock work if you don't have any clients or are just getting started with graphic design. You can find various AI generators that can assist you come up with concepts for dummy projects. This way, if clients ask to view samples of your prior work, you will have something to show them. While having well-known brands in your portfolio is fantastic, don't become discouraged. Your success is more dependent on the caliber of your labor than the quantity.
4) Create a business strategy.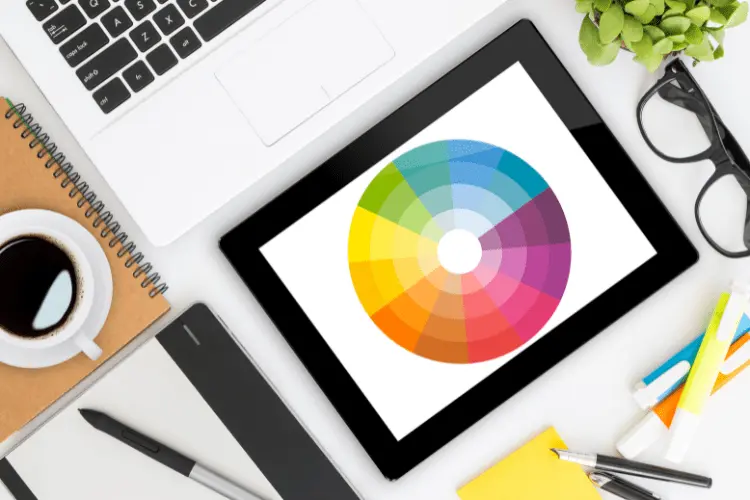 If you establish a graphic design company, you will not only be the graphic designer but also be in charge of business development and marketing. This implies that you must balance the growth of your business with the need to provide designs. Develop your networking and marketing skills. Early in your career, learn business strategies and draft a company strategy. Whether it's through a carefully curated website or powerful advertising, you need to spread the word about your brand if you want to get hired.
5) Do: Scout local companies for exposure Don't: Do Work that doesn't excite you for Free
Look for opportunities to give free labor that will enhance your experience at your neighborhood stores and businesses. However, you should never do free work to gain exposure from big companies or organizations. According to Bonnie Bryant O'Connor, owner of Bonnie Bryant Creative, taking on projects that bore you might also dull your creative abilities. In addition, if the client is a large corporation or organization, they will undoubtedly have the funds in their marketing budget to compensate you.
6) Create a variety of revenue streams
You don't need to find clients to have numerous streams of income as a graphic designer. You may produce your own printouts, stickers, and packaging that is uniquely yours and sell them on your website or on other online marketplaces like Etsy. Many artists combine their primary graphic design business with this side business.
7) Benefit from social media
Utilizing social media is maybe the best tip we can give you. Facebook and Instagram are excellent platforms for promoting your brand and your business. Redesigning well-known company logos in one's own style is a trend among graphic designers. Surprisingly, non-artists are also drawn to this type of content. People like both creating and consuming art. Another trend on Instagram was to create music albums to look like store receipts. Millions were reposting these designs in their stories. Designing to appeal to people's interests is a terrific strategy to advance your career. Everyone enjoys feeling seen.
Graphic Designing Quick Facts
In 2022, the market size for graphic designers is predicted to grow by 2.3%. (IBISWorld, 2022)
The companies in this sector create and offer design, image editing, video rendering, object rendering, and audio editing software. Graphic designers are required in the manufacturing process for this industry. Design, editing, and rendering software publishing demand is anticipated to increase in 2022, providing a potential window of opportunity for the sector. (IBISWorld, 2022)
According to FindStack:
In the production of their content, 68% of digital marketers employ graphic assets.
In social media marketing, graphic design is used by 80% of digital marketers.
One of the most frequent reasons businesses utilize web design is to produce a visually appealing website or logo, according to 36% of digital marketers.
94% of individuals claim that the biggest factor making them distrust a website is its web design.
Problems You May Encounter Beginning Your Freelance Graphic Designing Business: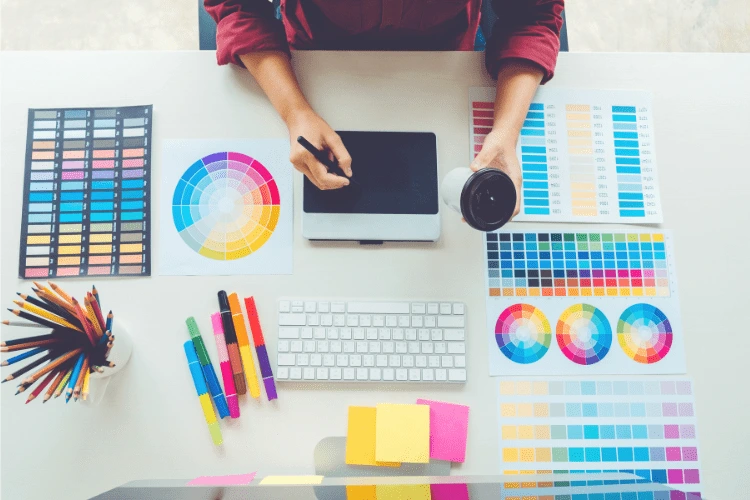 1) Obtaining your first customer
For any freelancer, finding their first customer is the hardest obstacle. You could feel upset and perhaps lose motivation as a result. But why hang around for customers to show up? You can find them on your own. Ask your family whether they require package design, logo design, or simply a business card design to start. Ask your friends whether they want to start a store window poster campaign or if their company needs fresh advertising. You can inquire with local businesses by visiting them or making a cold call. Additionally, you may use Fiverr or Upwork to market your services. These are the sites most suited for freelancers searching for one-time projects to add to their portfolios or work as a side gig.
2) Performing under strict time constraints
If you establish a timeline in advance of your initial meeting with your customer, tight deadlines can be avoided. If you distribute your labor equally, you can also prevent it. Take on as much as you can at first, and make sure you and your customer are in regular contact regarding deadlines and delays brought on by unanticipated events. Confusion and chaos can be avoided through prior discussion.
3) Imposter Syndrome and Disliking Your Own Work
You could occasionally find it difficult to like your own creations. All artists experience it. Reverting to fundamentals is the wisest course of action. Despite the fact that originality and subjectivity are at the heart of art, some basics have been established as a result of the advertising and design we are accustomed to seeing. Make sure the colors in your design are appropriate for the project you're working on because they might evoke various emotions or meanings. Alternatively, typeface might accentuate your piece's atmosphere and tone. When picking a typeface, be sure to consider things like weight, orientation, and font. Does it communicate the meaning you intended? A nice addition might also include stylistic components..Many designers have developed distinctive themes that identify them. Use symbols and visuals as inspiration to come up with something original
4) Keeping client requirements and individual design preferences in check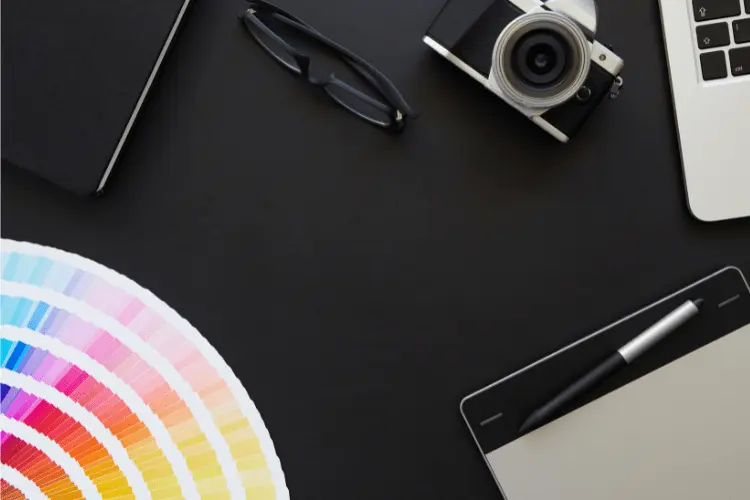 And… sometimes your client may not like your design! Everyone has a unique perspective on art since it is something that is subjective. Throughout your professional career, there may be times when the demands of your clients and your own tastes diverge. Keep in mind that your work has worth and that you don't have to give up your original ideas. Here is when effective communication skills are crucial. Negotiate with your customer while laying out a clear plan for the project's direction. Based on what you had in mind, ask them what colors and fonts they prefer, then let the design follow its own course. Although working together might have its challenges, communication is essential.
5) Keeping Current With Design
Follow a blog you love reading to stay current on all things graphic design if you feel you can't keep up with trends. Additionally, you may attend seminars to pick up fresh information and network with other designers who share your interests. Starting your own blog may be fantastic as well; however, start by publishing once a week on various themes that interest you as this will add to your already packed agenda. Graphic design is more than just art, it's community.
Part-time and full-time Salary
According to Glassdoor, the typical annual compensation for a part-time graphic designer in the United States is $41,977. The projected total pay for this position is $44,058. Additionally, Uxcel gathered information from their global community of over 140,000 designers, and found that Graphic Designers in the USA make an average of $55,000 annually, with the lowest reported wage being $40,000 and the highest being $75,000 in their study. All of this is dependent upon the standard of your customers, your fee structure, the quantity and quality of your.