Has anyone ever told you that you give great advice? Or do you simply have a degree in business management or economics and wish to utilize it by becoming your own boss and teaching others about running profitable businesses?
As a business consultant, you'll be able to help local companies and widespread chains better their marketing strategies and take their business to the next level.
Owning a business consultant business is kind of like inception—you manage your own clients, earnings, and performance to offer others advice on how to do the same. You're a business that tells other businesses how to be better businesses!
That's a tongue twister but, wrapping your head around the idea won't be so hard when we tell you about how successful Jeein Youn became by starting her business consultant career along with everything else you need to know about this industry.
How Jeein Youn Fortified her Consulting Career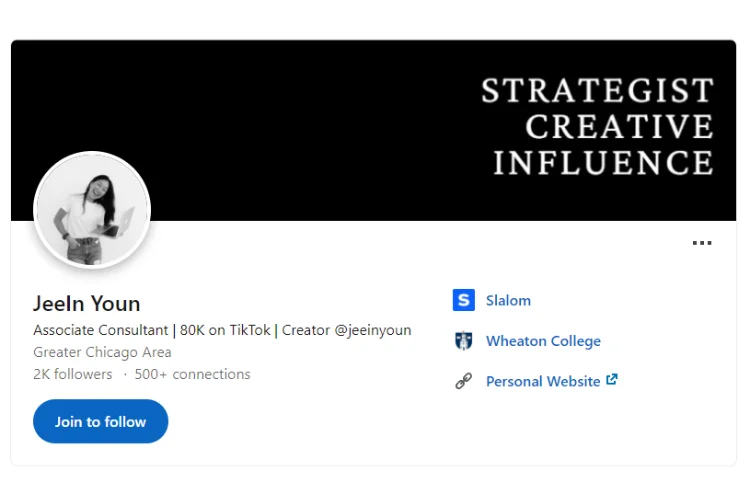 Jeein Youn, a business consultant, technical program manager at a Fortune 500, analyst for a Big 5 bank, content creator, and booklover among other things is constantly speaking about how your "network is your net worth." Although she finds the adage a cliche, she holds it true stating that her success as a business consultant in Chicago didn't just happen overnight.
Youn, who is only 23 years old, is an Associate Consultant at Slalom Consulting, a cutting-edge Chicago-based consulting firm that specializes in strategy, technology, and business transformation.
Prior to that, though, she had an early love for a professional lifestyle. Youn, a first-generation Korean American who was raised in New Jersey, has always enjoyed debating and began her first job as an intern at a courthouse there. She studied at a university in Illinois, where she would later settle down to pursue a career.
She earned a Bachelors in Business and Economics from Wheaton College (Illinois) while serving in a variety of roles, including Freshman Class Vice President, Student Government, Chapel Band Member, and Student Ambassador.
She grew interested in organizational management, consumer branding, and disruptive technologies after realizing that she excels in situations where conflicts and uncertainty combine to inspire strategic thinking and effective solutions. She humors her audience by saying, "If you're a consultant, don't waste your time trying to explain to your friends and family what you do for work." Consulting is an investment, she gives words but the words are the difference between growth and stagnation.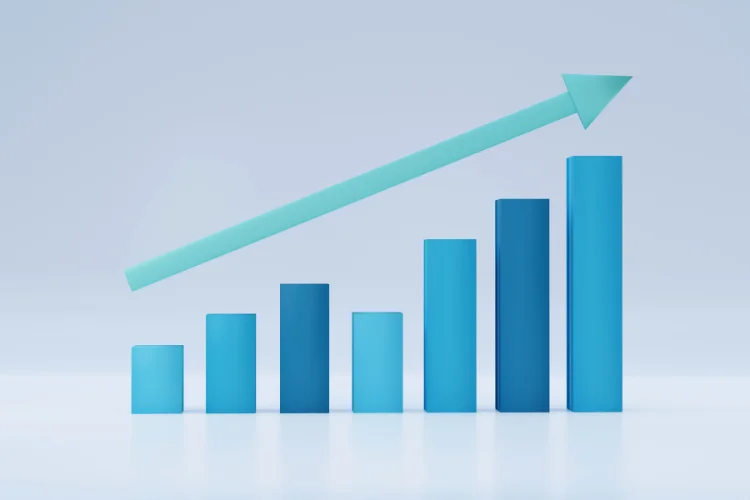 She gained a ton of experience for consulting while working as an intern in Strategy & Operations, Financial Relationship Management, and Sales & Marketing Strategy. In 2021, she was hired as a consultant at Slalom, but that was it.
She quickly realized staying in touch with her network was the only way she'd remain relevant and grow in the field, "At the end of the day, the what, why, who, and how of business all come back to the people you are working with, the people you are working for, and the people you meet along the way," Youn says on her blog.She firmly believes that while you may succeed without a mentor, you won't climb the ladder to success without sponsors.

Additionally, she had difficulties with her image during her first month of employment in a corporation. Despite witnessing leaders all around her being herself, she continuously compared her achievement to that of others. The corporate mentality got to her, "Everyone's career journey was so unique, personal, and valuable in its own way; and I was wasting time watching others' journeys instead of starting my own."
The comparison was the thief of her joy. When she started to romanticize her own journey, she finally discovered herself. She started making videos of her daily life, gaining over 70,000 followers, and recording her professional experience to inspire other young professionals in business and consulting, "I find meaning in sharing honest narratives of my career milestones - and all the trials in between - in hopes to inspire at least one other person."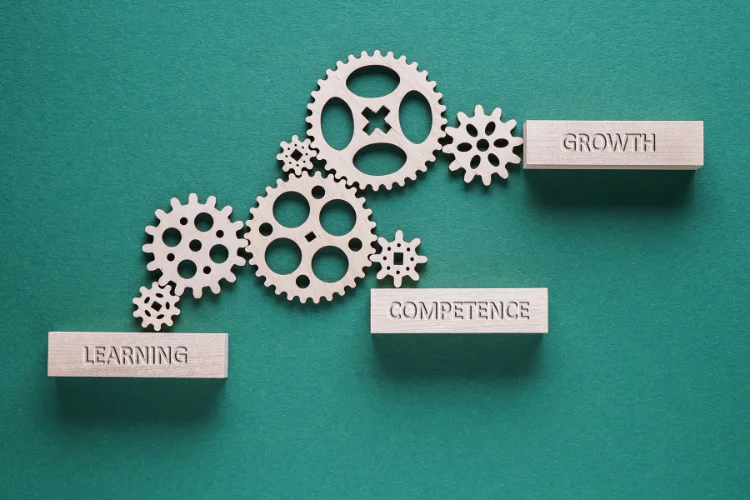 And it's working.
It's very common to go on Youn's social media and see the plethora of comments acknowledging her for inspiring them to pursue a corporate lifestyle and join a business leadership program.
She was recently on a panel with HandShake with an associate from PWC and recruiter from FTI Consulting "So, You Want to Work in Consulting '' where she assisted her followers in networking and sharing her knowledge on how to break into the field. Eventually, Youn hopes to be leading a company from the C-Suite, consulting for cutting-edge start-ups.
If you're motivated to take on the corporate lifestyle just as Jeein's followers are, read on to envision your daily life as a business consultant!
A day in the life of a business consultant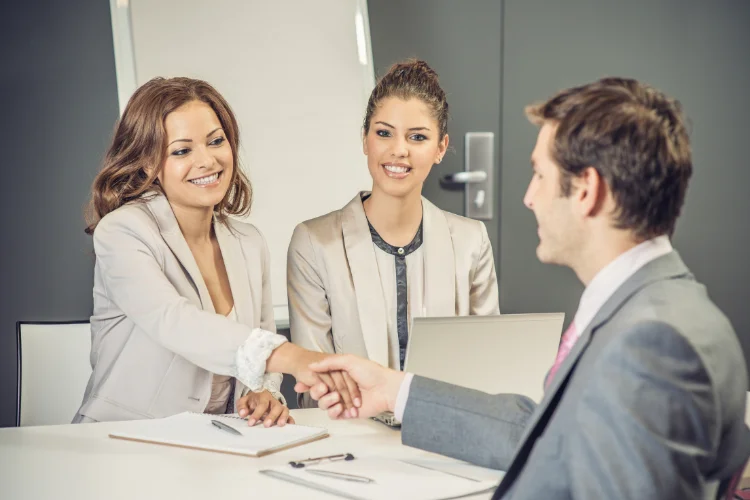 As a business consultant you can work in a variety of areas including e-commerce, business strategy, financial management, human resources, tech, marketing, or supply chain management. In general, your daily tasks will involve obtaining information and insights through research, compiling staff surveys and interviews, giving presentations, offering your clients solutions, and evaluating adjustments you have made to determine whether they are advancing insights or not.
In your day-to-day life you can expect to carry out research and collect data most of your day. You'll have to study the organization you are working for and conduct a thorough analysis of their operations. This means interviewing clients, employees, and the management team. You will be leading focus groups and facilitating proposals through presentations that sum up any issues or hypotheses you have come up with regarding the hindrance of the company's progress.
What skills does a business consultant require?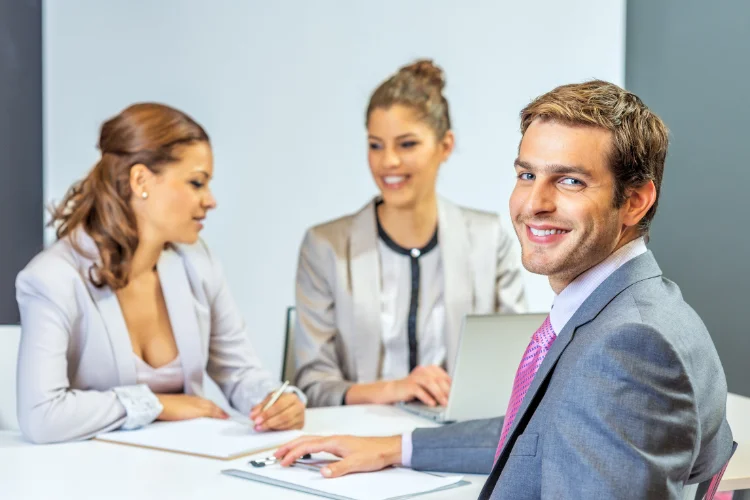 When hiring business consultants, employers look for both experience and education. They both provide concrete evidence of your skill set. However, to succeed as a business consultant, you'll need more than simply an university degree and relevant work experience. You must be able to use your interpersonal and communication abilities to operate as a team. As you'll be handling a lot of business concerns that demand for you to be flexible and handle pressure and challenges facing the status of the company, you also need to be able to be innovative and tactically adapt to any situation. Additionally, you must have great analytical ability to comprehend business environments and recognize commercial cues.
Responsibilities of a business consultant
Beyond reaching objectives and general deadlines, a business consultant will be in charge of many other things. As a business consultant, you might need to travel extensively between clients. This is a benefit if you like to travel and meet new people, but you will have to spend a lot of time away from your base of operations. Supporting underrepresented groups and devoting yourself to social initiatives within a company are additional obligations when it comes to HR management.
Overall, you will be in charge of a company's management and operations, as well as its strategic framework.This might be difficult to handle if you have multiple clients as a freelance business consultant since you will have to identify various options for distinguished companies and organizations providing unique and individual changes for each.
How to become a business consultant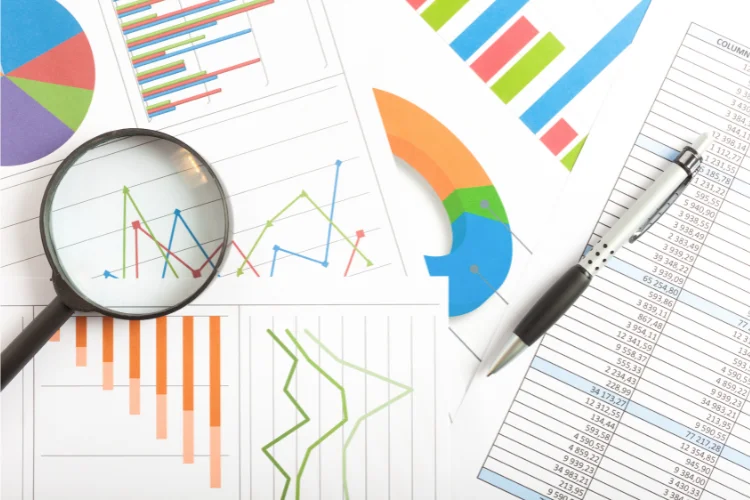 According to Entrepreneur, anyone can be a consultant! They highlight Melinda P., an independent consultant in Arlington, Virginia, who believes that more individuals are entering the consulting industry as a result of technological advancements that have made it simpler to achieve a place in this field.
However, there are still some measures you should take if you want a surefire path to success in this profitable sector.
Did You Know!
Over 2 million jobs are supported by the consulting industry in the US, with administrative, analytical, and technical consulting services being the main income earners. Additionally, the management sector of this business has shown yearly growth of 3.6% during the last five years (Brandon Gaille).
Charlotte, North Carolina, has the highest demand for business consultants. However, San Francisco, California, has the highest average yearly earnings in the United States at $104,938. Additionally, compared to private organizations, public corporations employ 56% more business consultants (Zippia).
According to figures by Statisa, there were over 132 billion dollars in revenue from consulting services worldwide in 2020. The United States itself has the world's largest consulting global market. The consulting market sector is expected to have seen a large revenue loss across all channels and sectors in 2020 after witnessing consistent growth between 2015 and 2019. This is because of the consequences of the coronavirus (COVID-19) pandemic (Statisa).
Choose a business consulting field
You must decide what kind of consultant you want to be before pursuing credentials. As you will be assisting others in learning systems, techniques, and procedures connected to that sector or industry and implementing business strategies and organizational adjustments based on industry development, it is crucial to select a sector that you are already knowledgeable about or that interests you. Choose something that will mesh well with your personality. For example, if you're a people person you could benefit from becoming a human resource consultant and even go into marketing. If you are a more straightforward person and enjoy working independently, doing more research based projects, you can become an IT consultant.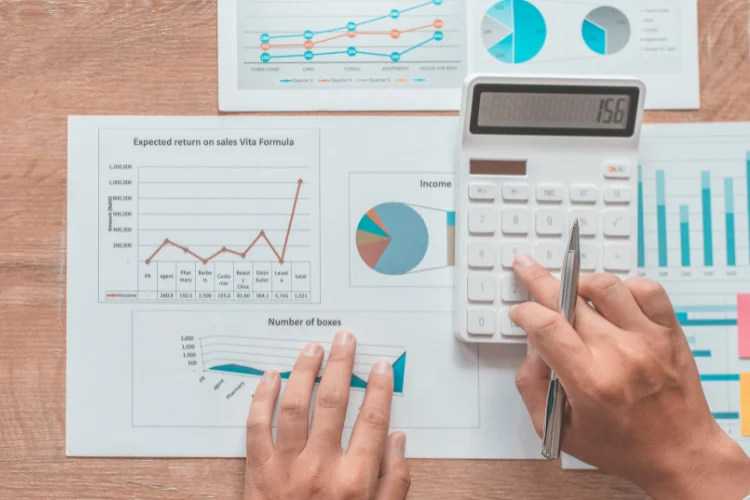 However, if you are well-adaptable to all things business, consider these types of consulting:
Advertising: An advertising consultant focuses on how companies interact with their present and potential customers and is knowledgeable about key markets and trends.
Business: Business consultants act as qualified advisors to businesses, assisting them in achieving their objectives or improving certain aspects of the company.
Human resources: HR consultants are independent professionals hired to strategically guide a business through professional guidance, instruction, coaching, and human resource strategies.
Marketing: A marketing consultant's duty is to analyze a company's present marketing strategy and devise a fresh strategy that will assist the company to prosper.
Public relations: A public relations consultant is a professional who advises businesses and public people on how to enhance and develop their brand persona.
Obtain certifications and qualifications
Although you don't need to be certified to work as a consultant, having certifications from different organizations would aid in strengthening reliability in the face of potential clients and employers.
Here's a list of some certification institutes that you can obtain qualification from in the consulting industry:
Institute of Management Consultants:
Their goals include developing members, maintaining internationally recognized standards, and representing and promoting the management consulting industry.
Institute of Certified Business Consultants:
This is a non-profit organization that represents industry professionals. They have a strong commitment to professional principles of honesty and integrity and the chance to pursue education and career progression in the area of business consulting.
American Institute for Business Management and Communication:
This is the largest and most vital organization for company management and communication in the world. They offer professional growth opportunities, establish high benchmarks for performance, and enforce ethical guidelines for their trained experts.
Project Management Institute:
The Project Management Institute is a nonprofit, professional organization for strategic planning. They can help you through international advocacy, network, teamwork, data analysis, and teaching.
Institute of Financial Consultants:
IFC is a prominent professional organization that grants the Certified Financial Consultant title to those working in the accounting and finance industries. They are made for top performers who wish to advance significantly in their profession in a variety of vital financial sectors.
Create a fee structure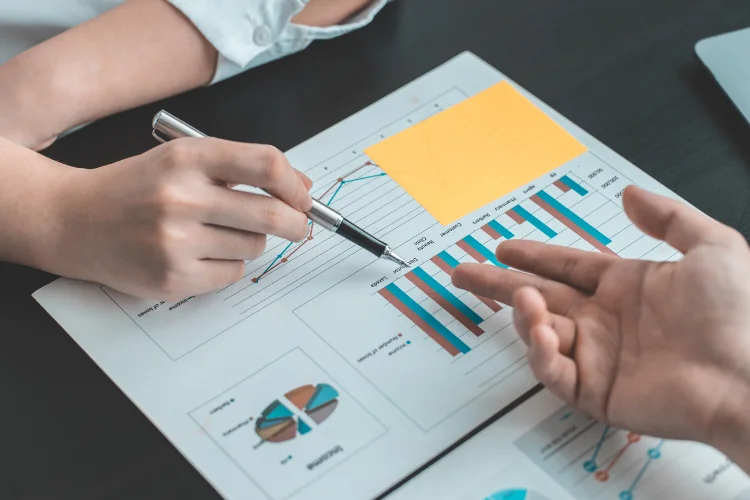 Believe it or not, customers can tell if you're a legitimate business by looking at your fee structure. The quality of your services must be reflected in your fee structure. Market research is useful in this situation. Customers can think your prices are too good to be true if you set them too low, and you don't want to set them too expensive if you can't supply the services for what you are charging them.
Your fee structure will depend on whether you charge by the hour, by projects, or by a retainer basis. Hourly fees are tricky to figure out as if you are charging high fees, clients will expect exceptional progress from your consulting services. On the other hand, in paid by project fee structures, consultants often receive a set salary for a certain period of time. The majority of agencies, however, opt to be charged on a periodic basis due to the magnitude of the transaction. Lastly, retainer basis fee structures provide you a defined monthly compensation in exchange for your commitment to being available for employment for a predetermined number of hours each week.
Reach out to businesses to get experience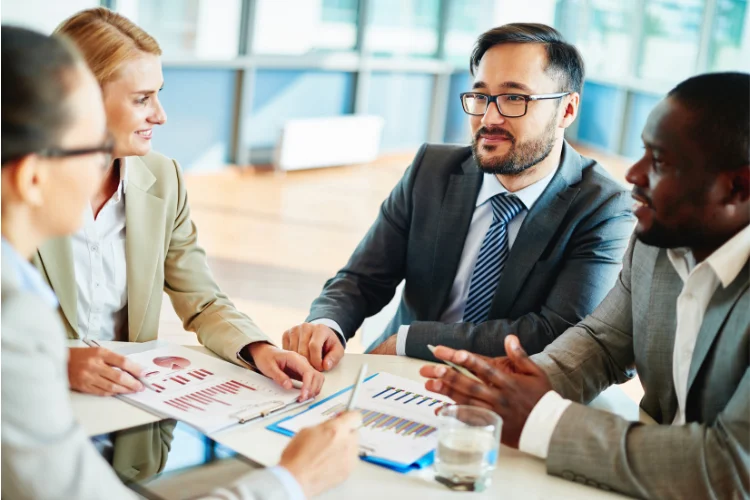 If you are just starting out with consulting, we recommend you gain experience by offering pro-bono services to local businesses or friends and family. This way you can make a portfolio.
HubSpot has made a strategy to gain customers fast. You must first determine who your ideal client is and what drives them. Keeping in line with competitors, hone your business to set yourself apart with an optimized outreach strategy. When it comes time to consult, be comprehensive and transparent. Knocking out an elevator pitch is a great way to get your point across to clients effectively while showing you understand what you're talking about.
Without marketing, there is no growth
Without networking and smart marketing, it will be difficult to achieve a place in the freelance business consulting industry. As a freelance business consultant, you generally don't have a marketing staff that advertises your business as you would at a big corporation. Instead, it's solely up to you to market yourself as a business consultant. We recommend joining groups on social media sites like LinkedIn and Facebook, publishing blog entries showcasing your experience, and going to events or seminars in your region organized for consultants.
The ups and downs of business consultancy
Time management and availability
Having numerous customers at once makes it challenging to manage all of their demands as a consultant. A consultant's availability is constrained since they typically serve several customers at once. There may be occasions when they want your immediate attention, but you are occupied with another essential assignment and are unable to provide it. We recommend that you don't bite off more than you can chew. To stay organized, create a calendar of all client appointments and proceedings so that no work overlaps and you stay on track.
One size does not fit all
For each business or organization you work for, you must develop custom solutions if you want to be a successful consultant. Every company has its own own culture, therefore you cannot operate with a single approach (no matter how economical it may be), since the success or failure of the business will ultimately speak for your own abilities. If you have trouble creating a custom approach to consulting, it is due to limited company knowledge. By interviewing employees and examining data from the previous year, you can learn more about internal processes.
Maintaining success
Every consulting business aspires to be successful, but maintaining that position involves careful analysis of income statements, budget management, and project execution. In addition, consulting companies compete with one another not just on the basis of the superiority of the services they provide, but also on the cutting-edge concepts they present to customers. Showing you're one step ahead of the competition can increase the demand for your services. You can do this by researching developments in the business industry or whatever consulting field you have chosen.
Salary
According to Indeed in the United States, a business consultant makes an average yearly pay of $69,659 while also receiving perks such as 401(k), dental insurance, disability insurance, and an employee stock purchase plan. Furthermore, according to Indeed, 65% of business consultants in the US believe their incomes cover the local cost of living.
Similarly, Salary.com reports similar numbers stating, the salary range for a business consultant in the United States generally varies from $63,110 to $93,760. The average income is $76,267.