Jewelry is essential to many people's daily appearance and more than that, a vital part of their lives. Think: engagement rings, anniversary gifts, or even the finishing touch to a beautiful gown worn to a special event! Additionally, if you enjoy designing then owning a jewelry business is a great option to get your designs out there as wearable and tangible products! Designing and selling jewelry is highly rewarding and never a dull career!
There are many markets you can delve into as a jewelry business owner. Whether you want to deal in luxury, costume, or fashion jewelry, with a little marketing technique and an efficient manufacturing process, you can thrive in this lucrative career.
The inside scoop on Andrea Li's success will motivate you even further once you discover how to cultivate as she did by turning her jewelry into an art process.
But before you jump in, you should know the benefits of starting a jewelry business!

The benefits of owning a jewelry business
Being your own boss: When starting a jewelry designing business, you are in charge of practically all operational decisions. You are free to devote whatever time you wish to the company. Additionally, you are free to align your business with your interests. You can design and create jewelry that speaks to you! It's important to remember though that your earnings will increase in direct proportion to how well you handle business and how much time and effort you devote to your job.
Multiple streams of income: Your products could be sold in many different places, which will enable you to reach a variety of customers and generate income from different sources like Amazon. Since Amazon is the biggest online retailer in the world, you're sure to attract new customers and expand your brand.
Have your favorite celebrities and influencers adorn your pieces: Jewelry is a walking piece of artwork and having your celeb favs wear your designs is a big honor and entirely possible! Not only will you feel accomplished and gain exposure, but your designs will also inspire others!
How Andrea Li Shines As a Jewelry Designer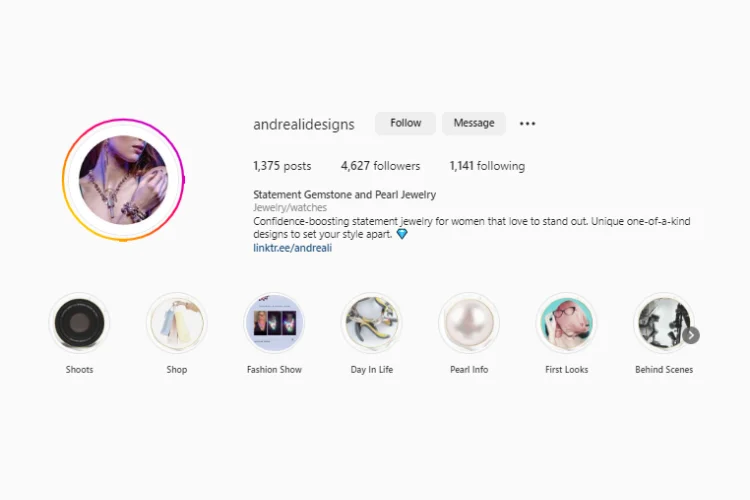 Andrea Li is more than just a jewelry designer; she's a sculptor. Her intricate designs made of stones, coral, and found objects and antiques have made her known as a "formidable force" in the Denver area. Moreover, her designs have hit the runway for Bikini Luxe and Parasite Eve Designs.
Andrea, herself describes her work as "one of a kind wearable sculptures" as she tells Barcus how impactful jewelry is—it can change the entire mood of a look.
Before Andrea went on to create these incredibly transformative pieces, however, she started out small or rather, locally. Vanessa Barcus, owner of Goldyn boutique recalls Andrea being her babysitter while she was growing up, finding her inspiring because of how she used to make jewelry and sell it around their local high school and corporate offices. Andrea recalls, "For me the process started very early. I even designed jewelry that I sold to the office employees of Janet Heimer at Boulder Community Action Program, where my own mom also worked."
Andrea is inspired by Rick Owens, defining her work early on as comfortable yet chic. Her other inspirations are Alexander McQueen and Shaun Leane, a jewelry designer who collaborated with McQueen in many of his collections. Still, when she's designing she always tries to one up herself. Her satisfaction is found through impressing herself in every piece she creates.
To her, individuality is the most important thing when it comes to design. Without it, there's no compass for your jewelry. Individuality is what gives meaning to your work—showing others exactly what you believe in.
Moreover, to help with her inspiration process, Andrea also works with her husband Kris, "Kris and I have worked extensively together on multiple technology projects. From full production fashion shows, videos, visual installations, websites, and more." Their creative visions align, bringing their ideas to life.
More than just making money from her art, Andrea is completely enamored with the creative process. She has a genuine enthusiasm for making appearances luxurious through jewelry.
To her, jewelry is an opulent extension of fashion but what makes it different from the attire is that it is elective, "I make jewelry to help you discover the essence of yours. Your style is a unique thumbprint of who you are."
To find out more about what Andrea does check out her blog where she writes her "Day In The Life Of A Jewelry Designer" entries!

How to start a jewelry business
Decide and Source
Your jewelry business's budget will naturally be determined by the products you choose to sell. Fashion and costume jewelry would require wholesaling, however, if you wanted to design jewelry in addition to selling it, you would need more of an investment and purchase the proper materials.
Here are the types of jewelry you can sell:
Fine jewelry:
Fine jewelry demands a larger investment and market expertise because it is manufactured using precious and occasionally semi-precious metals and jewels. They are offered at a higher price range and frequently serve luxury clients as well as more common wedding clients. You will be dealing with one-of-a-kind, priceless items because these kinds of jewelry are not mass-produced.
Fashion or costume jewelry:
This kind of jewelry is quite popular in the e-commerce industry and is typically produced in large quantities and sold wholesale. You'll be selling inexpensive, trendy products. These metals are sold at a reduced price because they are of inferior grade and are more susceptible to corrosion, making them more suitable for the average consumer.
Handmade/Unique jewelry:
These jewelry items are created utilizing semi-precious or budget-friendly materials, or even materials like wood or 3D printing. The cost is in the middle level since they are collectible and still require craftsmanship. The primary element of this kind of jewelry is design and individuality as these pieces are employed as statement items.
Hand-making or outsourcing
After you have figured out what kind of jewelry you'll be selling you'll need to find a distributor or conduct the process of jewelry making. You can contact suppliers to see if you can buy directly from them to acquire wholesale rates before exploring wholesale carriers. As manufacturing businesses frequently attend, trade exhibits, jewelry networking gatherings, and fairs organized by jewelers' associations are excellent starting points in finding where to source your products
Handmade jewelry production:
Chain, wire, beads, and cast pendants are common components of handmade costume jewelry or DIY jewelry which doesn't require any specialized knowledge or techniques beyond common hand tools. Because you can buy components in bulk and make patterns for assembling by hired staff members, this kind of business is simpler to expand.
Factory outsourced:
You can have your designs made by jewelry designers and producers in place of manufacturing the jewelry yourself. Although not the best option for fine jewelry, it may be economical for fashion jewelry made in greater quantities. There are two basic ways to outsource to wholesale suppliers: local manufacturing, which provides quicker and more dependable services since you can easily check a provider's reputation, and print on demand. Print-on-demand is the most straightforward, but potentially most risky, method of production. Your original patterns are 3D printed and accurately remade in materials like stainless steel, plastic, gold, or silver before being delivered right to your consumers. However, you must guarantee that they are of high quality and properly packaged. This is why it's crucial to get in touch with and investigate several print-on-demand jewelry providers.
Brand storytelling
Brand storytelling is important because this is how you'll appeal to your niche or target audience. Designing packaging, logo and website design are all critical to your jewelry brand. Making your custom packaging and marketing materials shine via brand identity design will contribute to producing an exceptional unpacking experience that clients will remember. Focus on using meaningful elements and logo designs that describe who you are as a jewelry brand owner. Think about what designer jewelry brands. For example, you'll likely remember Kay Jewelers because their brand's image revolves around romantic and enduring gifts—"every kiss begins with K(ay)."
Make a website
You can sell jewelry online from your own store created with a platform like Shopify, or third-party marketplaces like Amazon and eBay, and social media. Due to the lack of marketplace fees, ownership of your client list, and more company control offered by Shopify, it's a wonderful location to sell jewelry. You can find out how to sell jewelry through Shopify here.
Additionally, when making your website and uploading your products online, use SEO strategies to properly add product descriptions and keywords. This way, you'll have a higher reach for consumers looking to buy jewelry like yours!
Market, market, market!
For every new jewelry business, finding potential consumers to make your initial sale is a hurdle. Marketing efforts should be focused on communities that are more likely to purchase products. You can feature images of the jewelry you sell as well as pictures and videos of individuals wearing it in your posts on social media. Additionally, if you want to run advertisements, put effort into fine-tuning your audience targeting.
Stats
By 2024, it is anticipated that the online jewelry business would reach $19.88 billion, while the fashion jewelry sector alone was worth $38.23 billion in 2021. 56% of these consumers are female and 44% are male. (Capital Counselor)
In the most recent survey, respondents between the ages of 18 and 29 said that 44.48 percent of them owned fashion jewelry. (Statista)
The United States' e-commerce sales as a percentage of retail sales were 9.46% as of March 31, 2018. Moreover, online jewelry sales climbed by more than 14% between 2017 and 2018. (Webinar Care)
The two biggest problems jewelry sellers have
Lack of sales, lack of budget, lack of…well…everything!
The jewelry-making business often has low gross margins, which can make it more difficult to add additional expenditures while maintaining profitability. Additionally, since a jewelry-making business is often run by a self-employed person, getting income on your own may be both labor-intensive and time-consuming. As a jewelry maker, you may find that your workload and schedule are more unpredictable, which might make your earnings less dependable. Based on the volume of work you anticipate having, it's critical to establish boundaries and budget appropriately. Additionally, referrals are the backbone of this business and may be a highly effective approach to drawing in and keeping clients. Ensure that your marketing is effective and unique as you won't get anywhere without it.
Cutting out the competition
When it comes to your jewelry-making business, competition is fierce, so it's critical that you invest some time in researching the industry and identifying where there is a demand. The luxury jewelry industry is usually the hardest to break into because there already exist primary stakeholders. Making yourself stand out from the crowd is important when it comes to making your mark on an industry that already seems oversaturated.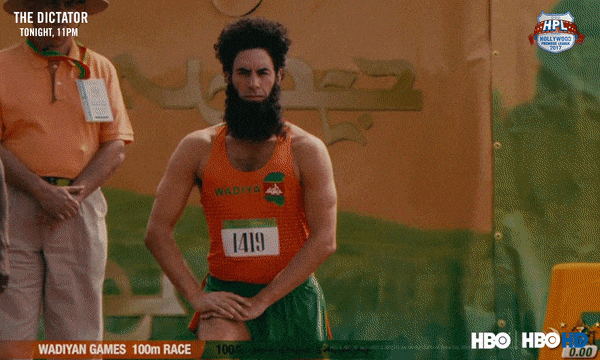 Salary
Jewelry designing is extremely profitable as there are a plethora of opportunities for you in the industry. From jewelry designing to pawning, you can earn a living by selling a wearable piece of art! Wedding rings are among the jewelry items that can be sold for the best return. They are always in great demand, and such jewelry often has a substantial profit margin. Necklaces with a person's name on them are also among the most profitable styles of jewelry.
Selling and designing rings and necklaces can offer you a decent salary. According to Salary.com, as of November 23, 2022, the average Jewelry Store Owner's income in the United States is $41,872, although the normal income range is $33,932 to $52,179. Similarly, Zippia reports the average salary for jewelers is $43,022 per year or $20.68 per hour. The lowest income 10% of jewelers in that range, or around $26,000 annually, earn that while the top 10% earn $69,000 annually. However, where a jeweler works affect the amount of money they can make. Moreover, luxury jewelers that have established a strong brand for their company may earn more, as opposed to those who are just beginning.