Intro
These days, homeowners hardly have time to beautify their homes, much less pay attention to the layout and design of their lawns. Yet they stand there hoping they too could have a landscape artist on hand to do it for them as they watch their neighbor grow lovely roses and always have groomed and shaped grass.
That is why starting a lawn care business will always be vital. Aside from the fact that it is quite difficult for homeowners to purchase and utilize lawn equipment, they also lack the time. In order to trim their grass and handle all of their landscaping needs, they hire lawn mowers like you.
As a lawn mower you will play an important role in people's lives and change the entire exterior of their home. You are more than just a business owner—you are a great help to not only homeowners but also the environment!
That's right! As a lawn mower will improve flood control, provide wildlife habitat, and add aesthetic impact to your neighborhood.

If you're not convinced yet to take your lawn mowing skills to the next level by creating a landscaping and lawn mower business, we invite you to read the story of Ottawa Lawn Salon who took their skills to the streets and created an effective and vital small business lawn mowing.
Moreover, we'll teach you how to start a lawn mowing business and how to conduct a lawn care business plan!
Landscape a Successful Lawn Mowing Business like Ottawa Lawn Salon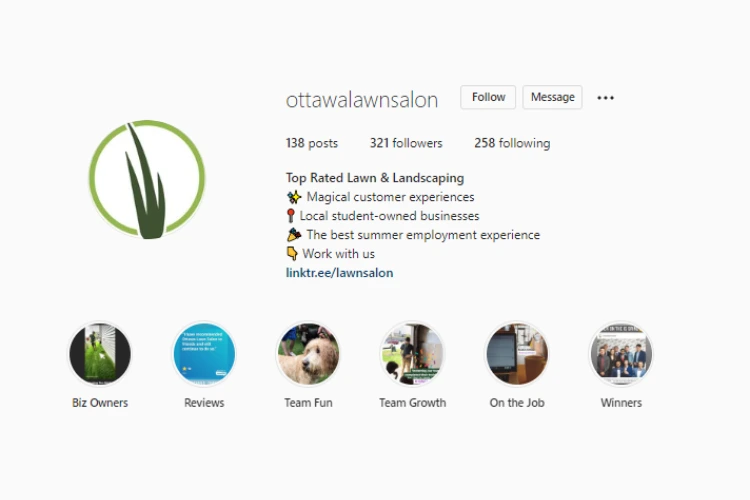 Ottawa Lawn Salon is this student-owned landscaping contractor business with an A+ on Better Business Bureau and a five-star service since the year of their launch in 2019.
Believe it or not, Haroon Qureshi, the owner of Ottawa Lawn Salon, is just 19 years old and runs a successful lawn-mowing company. His motto is "make bank" as he takes to his social media and says, "Mowing laws is less technical than other businesses…grass always needs to be cut, meaning if my clients are happy they're always going to be back every single year."
Seeing that Qureshi is so young, his followers and prospective lawn mowing business owners are intrigued by how this recent high school graduate made nearly 100 grand over this recent summer of 2022 by lawn mowing.
Surprisingly, Qureshi received a lot of backlashes when he decided not to attend university but instead start his own lawn mowing business first. Individuals around him rejected his ambitions, doubting his abilities to become successful.
Moreover, when he first started out his business he got a lot of rejections and even got yelled at for knocking door to door to find clients.
Nevertheless, today Qureshi proudly helps other high school students start their own businesses by experiencing employment at OLS. As a motivational business manager, he hosts award banquets for his team and motivates them to start working for themselves as becoming business leaders.
Qureshi advises, "I went door-knocking to get my first few clients, then I scheduled their services throughout the summer. I over delivered and gave them the best service to get more referrals." He repeated these steps and generated a profitable lawn mowing business cycle accumulating 100 per hour on each service.
More advice Qureshi gives to help you launch your small business is to cut marketing costs. It doesn't take much to successfully promote yourself. He advises his followers to ask their clients for referrals, ask neighbours of clients if they want the same services, and utilize Facebook marketing by posting themselves as a local business in Facebook local groups.
As a lawn mower, Qureshi takes the stigma out of what seems to be a low-menial job and instead sees it as a smart way to create a successful company by finding a problem and providing a solution. He works all summer and makes enough to travel to warmer coasts out of Ottawa, all winter long.
How to start a lawn mowing company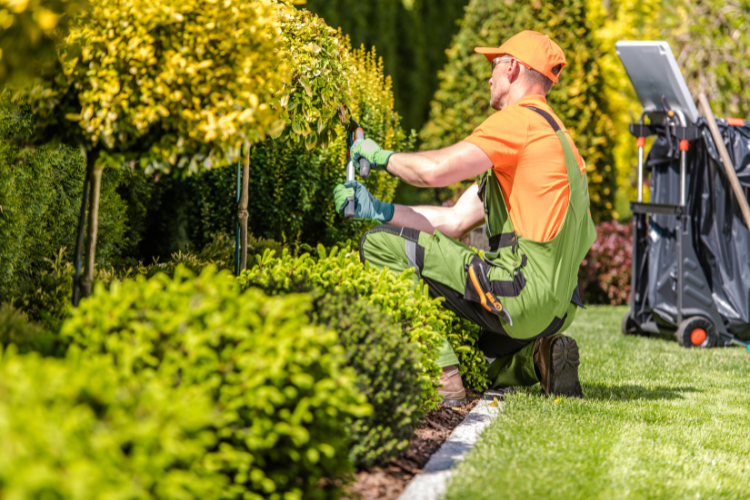 1. Decide what services you want to offer
Prior to starting a lawn mowing business, choose the services you will provide and under the basics of lawn care. When you first enter the horticulture sector, you can decide whether to focus just on just grass mowing service or to also offer gardening and lawn care setup. Additionally, you must choose whether you want to operate in the commercial or residential sectors because this will affect the equipment you purchase. In contrast to household mowers, which are made to cut 1 to 2 miles per week and operate for six hours or less every cut, commercial mowers are made to cut 2 to 20 times per day or for 12 hours nonstop.
Moreover, commercial versus residential competitors are in entirely different batches of business owners. You must become familiar with the marketing variations for each. While residential lawn mowing requires you to have solid relationships with homeowners, commercial lawn mowing will require you to be more active. Choose which you want to pursue in order to go forward.
2. Rent or buy equipment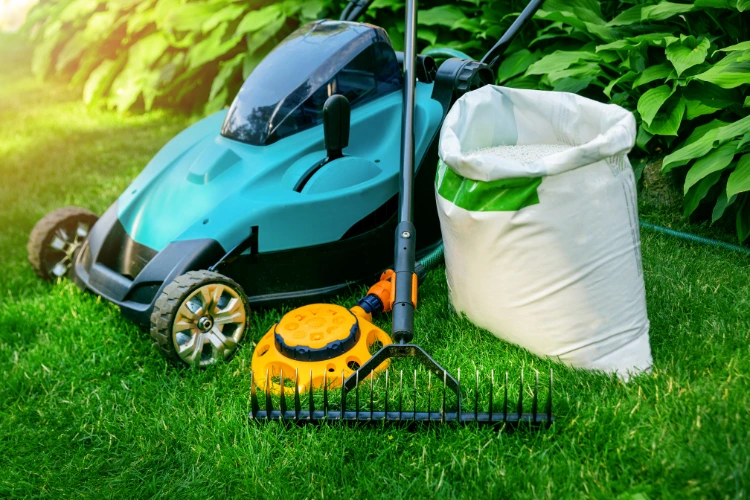 You must decide if you are renting or buying equipment; this will also determine your pricing and profit margin. There are a variety of different companies to choose from with various options for both commercial and residential mowers. The ideal choice for you will depend on how much mowing you expect to do each week. Honda lawn mowers are noted for optimum comfort and control, as well as durability for a smooth ride, making it a very manoeuvrable lawn mower. Ryobi lawn mowers are made to last for many years and are simple to operate. Alternatively, you could choose to use Toro Lawn Mower Company if you need assistance with snow clearing, drainage, or turf upkeep. All of these options and more are available for you; you just have to do your research.
3. Get the required business insurance and licenses
You will need insurance if you want to establish a lawn care business because you'll be working with large equipment. Liability insurance is typically purchased by landscaping and lawn care services to protect themselves from client accidents and property damage. Attorney fees, client medical expenses, property replacement, and repairs are all covered by this policy. Additionally, you should obtain workers' compensation; however, this depends on your state. Furthermore, if you are working for more than $1000 or if the project you are contracting on needs a permit, your state may require you to get a state license. The majority of lawn care companies don't need licenses, however.
4. Decide on prices and develop a marketing plan
Decide on lawn care service costs and prices based on profit. This entails organizing your working schedule, figuring out how much you are spending on transport, equipment, and the size of the land as well as, and researching lawn care pricing charts for competitors in your area. Researching local lawn service competitors in your area will also give you leverage regarding a marketing plan. You want to be unique but also familiar when it comes to marketing. Promote just what you offer which is great lawn mowing skills but also stand out from the crowd. We recommend creating an Instagram or Tik Tok page showcasing your daily work life and before and after shots of your work. You'll gain a network of clients and build trust for prospective clients.
5. Be Patient
The best advice we can offer is to be patient. Lawn mowing is backbreaking work and sometimes you'll feel that the amount you're getting isn't worth all the hassle. Having a fixed price set in place and negotiating with your clients on how much labor you can endure while also giving yourself some breaks and keeping your energy up with hobbies outside of work will keep your motivation levels high. Remember all hard work pays off so let your lawn business
take its time in growing (no pun intended). In the meantime, keep on marketing yourself and constantly strategizing your lawn care business plan.
Problems and Solutions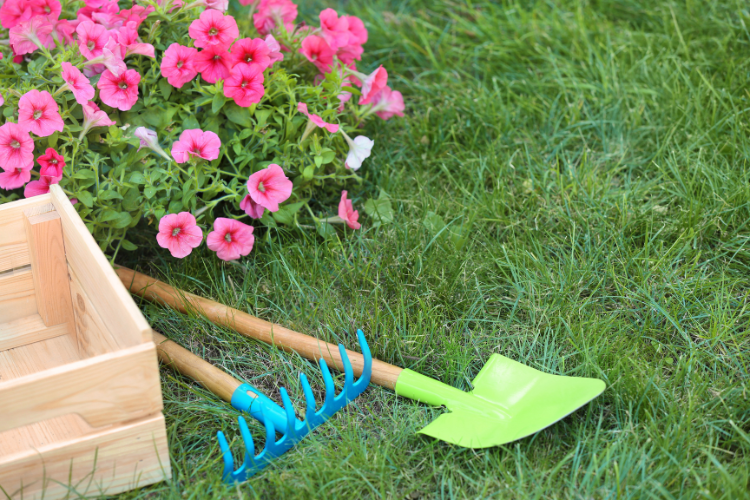 Trouble Getting Customers
You could have problems finding clients when you first launch your lawn-mowing business. This may be the result of ineffective marketing techniques or just too much competition dominating the local market. Change your approach if you want to start attracting customers. This calls for you to start positioning your business as one that offers about the same services as your rivals but at a lower price and higher standard. Make an effort to stand out from the crowd by making cold calls to nearby homeowners' communities and businesses. Make sure your website is using search engine optimization techniques and hang up fliers.
Too many tasks, not enough time
You can experience the same problem as every service company—having too many things to complete and not enough time to do them. Starting up small and planning how many jobs you can do at once are crucial for this reason. Prioritize your energy levels; don't bite off more than you can chew. Find out how many mowing services you would need to offer each week to earn the amount of money you wish to generate each month. In this manner, you can control the number of services you accept and yet turn a sufficient profit.
Injury
Being around powerful machines and cutting edges puts you at risk for harm. Make sure that safety precautions are used when using your equipment. Additionally, having insurance will ensure that any damages and medical costs are covered in the event that something goes wrong.
Equipment maintenance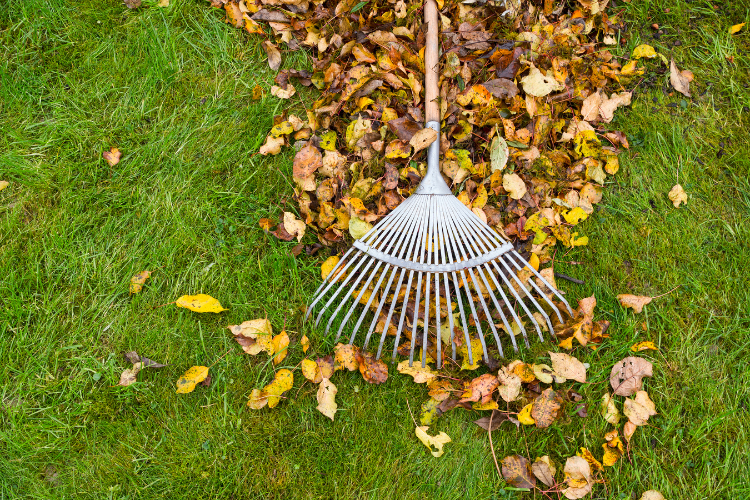 Maintaining your equipment could be a tedious process but it protects the longevity of your machinery. Not only do you want to undertake routine maintenance and check up after every mowing job, you want to make sure that it is clean and running correctly. Purchase the necessary supplies so that you can grease it and fix any broken gears.
Competing against unprofessional
Today, those who want to make quick money offer their lawn-mowing services to local residents. The best thing about them is that they provide cheap grade prices, which makes homeowners pick them instead of you despite the fact that they frequently deliver mediocre quality services. This is where marketing comes in. You must be at the top of your game when it comes to marketing the services you offer since the market is flooded with newbies and people trying to make a quick buck. In addition to lawn mowing, you might also want to offer horticulture and landscaping services.
Fast Facts: The landscaping and Land mowing industry
According to the IBIS World Landscaping Services Industry Report, the landscaping sector will be valued at $105.1 billion in 2021. After cleaning, lawn care enterprises are the third-largest business. Moreover, families with increased purchasing power are more likely to invest in landscaping services to make their houses look more appealing.
Typical monthly costs for routine landscape upkeep, grass mowing, horticulture, and maintenance range from $100 to $200.
According to the United States Bureau of Labor, 8% growth in employment for landscapers is predicted between 2020 and 2030. In 2023, there will also be 173,200+ additional employment vacancies for landscapers.
How much does a lawn mower make?
As of November 30, 2022, ZipRecruiter estimates that the average yearly salary for a lawnmower in the United States is $30,970. However, according to Glassdoor, the expected yearly total compensation for a lawn mower in the United States is $43,567, with an average wage of $38,006 each year. Salaryexpert, nevertheless, concurs with ZipRecruiter's findings and reports that the average gross pay for a lawnmower in the US is $31,513, or an equal pay rate of $15 per hour. Additionally, they receive a $343 bonus on occasion.
There are several variables involved in being a successful lawn mower and making profit. Given that the cost of mowing a lawn is typically between $40 and $50, you might make up to $1000 a week by mowing five to six yards each day. To deliver as many services as you can all through the day, you must keep a start early and end early plan, charge for your services at a profit, and have a tight payment policy and system. Go for bigger properties to make the most profit.