Owning a car is kind of like having a child—admit it, that thing is your baby! But, don't feel shy about it. A lot of individuals who own a car feel this way. That is why owning a car detailing business or a car wash company will always be lucrative and vital. There will always be someone who needs to get car repairs and car washes weekly if not daily.
Although a machine can wash your automobile, the human eye can notice more detail, hence this business will always be in operation. As a result, running a car detailing business will be quite profitable for you, and we can show you how to get started.
Discover how much money you can make as a car detailer and how to get started by following the journey of Blackline and how Jon McKnight founded a car cleaning company at the age of just 18.

From dropout to detailer to brand owner: How Jon McKnight created Blackline
Blackline, owned by Jon McKnight, went from being a local mobile auto detailing company to a full-on brand selling its own cleaning products which have been rated highly among the car detailing industry.
He joins The Cleaner Cast podcast to tell his story designated as "from dropout to detailer to brand owner."
Jon is currently 21 years old, but when he was 18 he went to college for a year and half before dropping out. He dropped out of school because it felt like it was hindering him from making progress. Consequently, Blackline was made shortly after Jon turned 18. Now 21, Blackline has over 200,000 followers on social media accounts and has moved on to opening their own warehouse as their brand expands.
It all started when Jon needed a way to make money fast due to growing expenses. He started detailing out of his car and eventually got a van to launch his mobile detailing company named after his surname.
As he went from job to job, he took videos of his daily life and different tasks-- "satisfying" videos of interior detail work and of him cleaning and scrubbing grime to reveal new finishes, gaining him TikTok fame. McKnight saw the platform as a way to promote his brand by affiliating with other companies and getting commissions.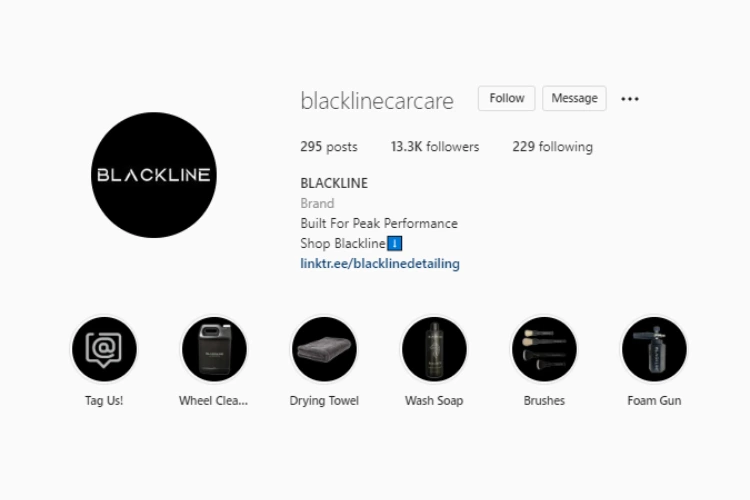 Eventually, he asked himself why he is promoting other companies when he can just start his own. That is when Blackline began forming.
McKnight still does car cleaning alongside running his own brand. He goes to the client's location and cleans the vehicle where it's parked. After that he checks up on Blackline's progress online and fulfills orders. A great deal of his time goes into marketing the company.
Take advantage of Facebook and Instagram, and especially Google, McKnight says, "Google is definitely one of the biggest parts of the service-based business, so you need to have that if you want to do well. I would try making an SEO-optimized website for your area. Now, this is a lot easier said than done but you can do this by finding highly ranked keywords in your area."
He also teaches his viewers how to wash cars properly, and offers detailed tips and advice on starting a detailing business.
He recommended individuals who are new to detailing to go online and watch videos of running the business and different products, making a list of the most cost-efficient products. With just $300 you can start a car detailing business, he says in which you purchase the supplies and make a detailed list of the services you want to offer. Then practice, practice, practice. All until you can efficiently use products and manage how long it takes you to clean a car.
The biggest tip he offers is converting clients into maintenance clients where he offers them lower-end costing services if they continue to receive routine maintenance, building customer loyalty in a highly localized industry.
Overall, McKnight's business has been highly lucrative and has developed greatly within the last three years, going from a simple mobile cleaning company to a full-on product supply chain that offers premium car detailing products at affordable cost.
Inspired yet? Want to have a successful business like McKnight? Read on to find out how you can start a car detailing business!
How to start a car detailing business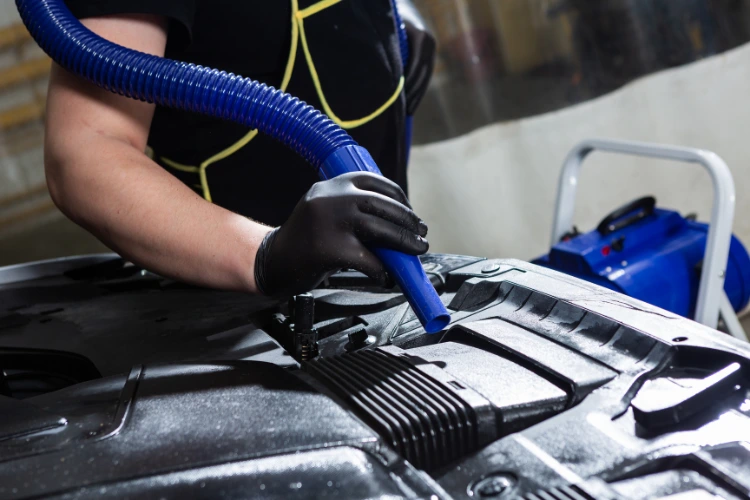 1) Obtain proper licenses and register your business
In order to start a car detailing business, you need to obtain proper licensure within the legal bounds of your state. You also need to register your business whether it's a sole proprietorship, a corporation, or an LLC so you can file for taxes. This must all be done before you start offering services in order to comply with the laws of the state you reside in.
Here are some of the licenses and permits you might need:
General Business License: If you are planning to set up either a mobile car detailing business or a physical storefront, you must apply for a general license. You can find the application for this online or at the office of your county or state business license headquarters.
Car Detailing License: Some states like California require you to register under the Department of Industrial Relations. Check your state laws to be sure.
Certificate of Use and Occupancy: This type of certificate allows you to operate your car detailing business at a fixed location. Zan occupancy permit is required whether you own or rent the space serving the public.
Seller's Permit: This only applies if you plan on selling car detailing products in addition to your services.
2) Gain experience
Experiential learning is the finest method of learning. You may start gaining experience right in your own garage, just like Jon McKnight did when he started learning about different car cleaning techniques on YouTube and used his own car to practice on. Giving out your services for free to friends and family may also be advantageous since you will not only learn how to detail different types of automobiles, but you can also take before and after photos that you can use to promote your services in the future.
3) Choose your form of business operation
Car detailing businesses can either operate as a mobile business where you go from location to location to clean a car, or be operated out of a rented or owned public space; this all depends on your budget and the types of services you will be offering.
4) Purchase the right equipment

In addition to researching how to efficiently clean and detail cars, you will also need to research about the most affordable yet effective products on the market. Experiment with different cleaning solutions and find out one that works for you.
5) Budget
Budgeting and understanding basic business operations is important because as a car detailing business, you will need to put money back into your company almost every day. When cleaning products run out, or you have to pay for gas to travel and pay the utility bills—most of your profit will go back into your company.
6) Get to work and market along the way!
Once you are well-equipped to start working on clients, get to work right away! Begin reaching out to people in your neighbourhood to gain clients and ask them to refer you to their friends and family. Promote yourself on social media. Just like how Jon McKnight posted his day-to-day life, you can gain a following from individuals who have the same passion for cars or simply a sweet spot for cleaning videos.
Your day-to-day as a car detailer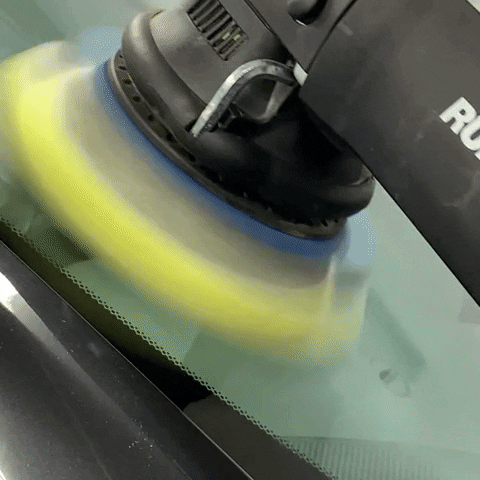 Your day-to-day as a car detailer will be pretty straightforward:
A car detailer will work on simple jobs to really tough projects throughout the day and week. In the early morning, you'll arrive in your shop and check the daily appointments and answer calls about bookings.
When your first car arrives, you'll first quickly sweep and vacuum the interior before washing, buffing, and waxing the outside. You might occasionally have a larger job to complete during the day and be required to do a task that requires a little more time than normal. This includes rust that has to be removed from the car's exterior and interior as well as dents and scrapes that need to be properly repaired.
Although it may be a tiresome task, new vehicle preparation detailing, which involves covering the automobile with layers of protective treatments, will undoubtedly be interesting. You'll also spend a lot of time cleaning up leftover filth, grime, and odors. This is a difficult task that requires utilizing an ozone generator to neutralize the stink.
You'll close up shop depending on how many hours you plan on running your business after working on your last car for the day. Typically, a car detailing business works on 3 to 4 cars and a maximum 7 or 8.
A car detailing business involves getting your hands dirty and putting in a lot of elbow grease,
but when you return the car keys to the owner, it'll be highly rewarding. You'll be praised and referred to other clients if you do the job right!
Car detailing problems and what you can do about them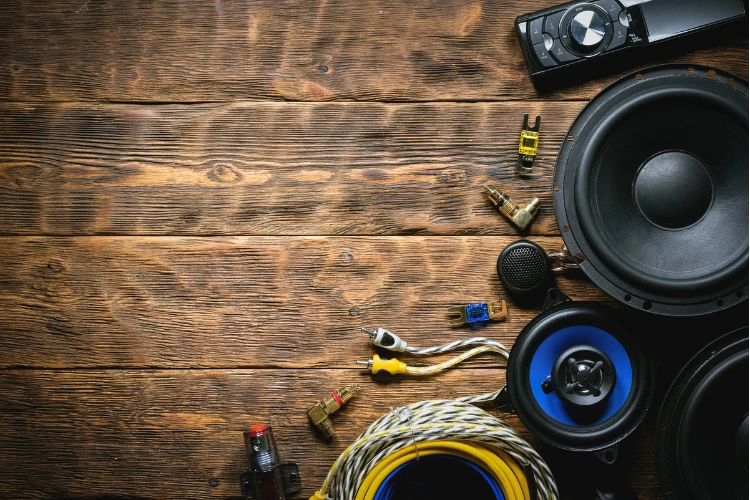 1) Chemicals
Working in a car detailing business will mean that you are working with harsh chemicals. You'll be exposed to bleaching products or hazardous materials and solutions on a daily basis. Although you may not notice changes in your daily life, the bad air quality will eventually take a toll on you over time. That is why wearing protective gear and always wearing a mask is critical. Make sure the proper safety is put in place while you're cleaning.
2) Time management (Remember, it's about quality not quantity)
Managing your time can be difficult especially in the beginning when you're new to car detailing and haven't learned the tricks on how to efficiently scrape out all that gunk and pull out a car dent. We recommend that you take one to two clients daily in the beginning. Business might be slow but you'll be able to manage a cleaning job better and produce higher-quality work.
3) Localization and competition
Your local community makes up the bulk of your clientele as individuals don't want to go long distances to have their cars serviced and cleaned. Most of them often drop off their cars at the detailing shop on the way to office or just by their house. What that means for your business is that the biggest factor affecting your income is the number of car owners in your neighbourhood. This also suggests that you were in heavy rivalry with other auto detailing firms in your neighbourhood. Give personalized services to your current clients to ensure their continued loyalty and differentiate yourself from other car detailing businesses.
Salary
According to Detail King, your gross earnings as a successful car detailing business can fall between $1000 per weekend or $4000 per month. However, you must keep in mind that most of that income will go back into your business as the cost of supplies can be $10 or more per car.
Moreover, Salary.com reports the average hourly wage for car detailing businesses is between $23 to $27, the average being $25; this data was collected as of November 23, 2022. However, this hourly income can be higher as it depends on important factors such as car detailing, having a market in your area, your certifications and pricing, and your experience.
Overall, the start of your auto detailing business will be slow, racking up no more than $25,000 but as you progress and again more clientele, your business can become more lucrative. So, hang in there!