Do you know what kind of businesses succeed the most? Businesses that are essential.
Cleaning will always be a need and necessary in our ever growing society with businesses who need to maintain a professional and tidy establishment, and busy homeowners who don't have the time to look after their home, or even daycare workers that need to provide kids with a clean and sanitary play area. That is why starting a house cleaning company is and will always be a profitable business.
This is especially after the COVID-19 outbreak in which cleaning and sanitation jobs are needed at an all time high, with incomes rising over double the amount (OneDesk).
Still not inspired or motivated to start your own cleaning business? Take a look at CleanHappyCo owned by Lisa Sosa, a military spouse and a mom of 2 who started cleaning for friends in 2012 as a side job, who now has over 500,000 followers on Tik Tok and a successful business serving the Beaufort, SC area.
Read along to find out more about Lisa and CleanHappyCo's journey and then we'll tell you everything you'll need to know on starting a professional organizing and housing cleaning business!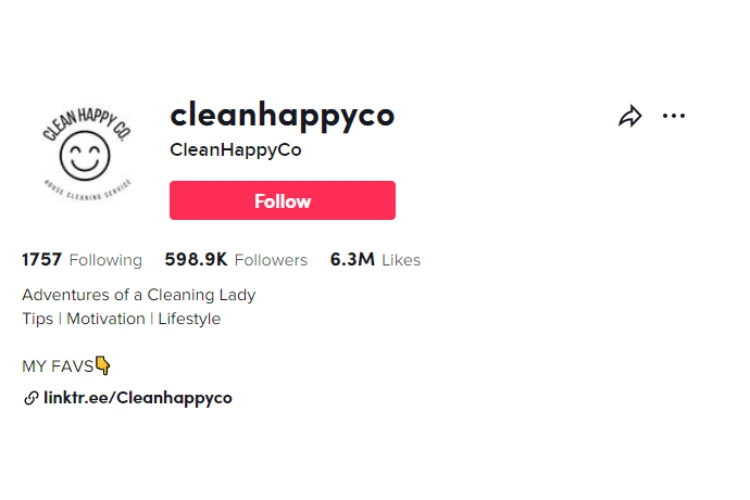 Lisa and CleanHappyCo's Success Journey
With just 30k followers on Tik Tok last July, Lisa today has nearly 20x the followers. Lisa has taken the social media sphere by storm but continues to service her local community as a solo cleaner. So, how did this military wife's cleaning business owner do it?
The strength of Lisa's company comes from her excellent marketing skills. She not only has a website in which she advertises her services but she consistently posts on her social media platforms. Her posts range from cleaning tips to "day in my life as a house cleaner" videos. Individuals who aren't even cleaners themselves benefit and are entertained by her videos as they provide great home improvement tips and tricks and spark a motivation to clean.
Moreover, she posts about the benefits of hiring a professional cleaner stating, "One of the many benefits of hiring a professional cleaning service, that is often overlooked, is the increased longevity of your home's surfaces, appliances, faucets, toilets, etc. When your home is cleaned properly and routinely, it helps keep everything like new and in working order…professional cleaners are educated on different chemicals and cleaning agents as well as what surfaces they can and cannot be used on." (@cleanhappyco, 2021, Instagram)
Through her social media popularity, Lisa has even gained sponsors from cleaning product companies like Affresh. But this has not taken away her humbleness and gratitude. She prides herself on her exceptional cleaning jobs, taking to Instagram and stating that, "I pride myself on high quality, detailed cleaning" for this reason she is transparent about her availability as a solo-cleaner.
Her transparency, marketing tactics, and community building skills around her love for cleaning and organizing is the reason for CleanHappyCo's success.
Lisa takes to Tik Tok to give beginner house cleaner some tips
Check with your state licensing requirements before starting
Contracts are not necessary but give your clients a peace of mind; American House Cleaners Association is a great resource to find out how to word your contract
Facebook has been the primary source of Lisa's client build up, she recommends posting on local groups and asking for referrals from already-established clients
Your work speaks for itself! If you are a good cleaner, clients will want to hire you!
How to become a professional house cleaner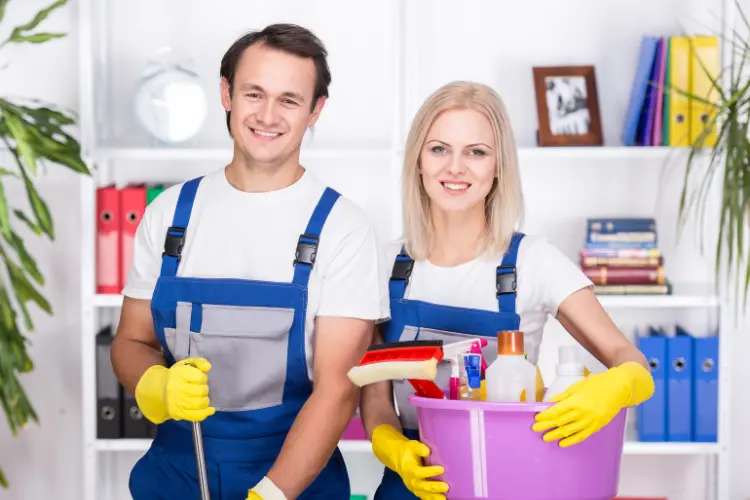 1) Decide if you want to be a commercial cleaner or residential cleaner
Deciding if you want to be a commercial cleaning business or residential cleaning company is important because not only does it determine the kind of hours you'll work, the supplies and materials you'll need, and the pay rate you'll be receiving, it also defines the outlook of your business.
If your business plans on growing in the future you might benefit from starting a commercial cleaning business in which you clean stores, offices, schools, etc. If you're going solo then working on homes and residential plots is probably the best option. Generally, commercial cleaning has a more economic value than residential cleaning as it takes a more skilled and experienced janitor to do the job.
Nevertheless, like Lisa from CleanHappyCo, you can work both commercial and residential cleaning jobs. However, this entails being prompt on both of their requirements.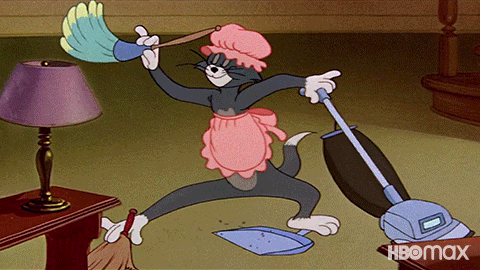 2) Figuring out if you need a license
If you are working as a commercial cleaner or even privatizing your cleaning services and offering residential home cleaning,
you might need to get proper licensing. This is dependent on your state and how you'll be operating but researching legal clauses and documents you may need to file is best. Here is a snippet to get you started:
Business operating license: A business operating license enables you to conduct business in your state or municipality. You may require a business special license in some states, but you may also need one from your local district.
Industry licenses: To provide your services in fields like barbershops, electricity, daycare, medical, and legal, you could require a specific license. These licenses can be obtained through your state's appropriate licensing board.
DBA or false name declaration: You can do business under a name other than the one that is officially registered as your business name if you include a doing business as declaration. You might need to establish a DBA at the municipal or state level, depending on where you live
3) Choose the cleaning equipment you want to buy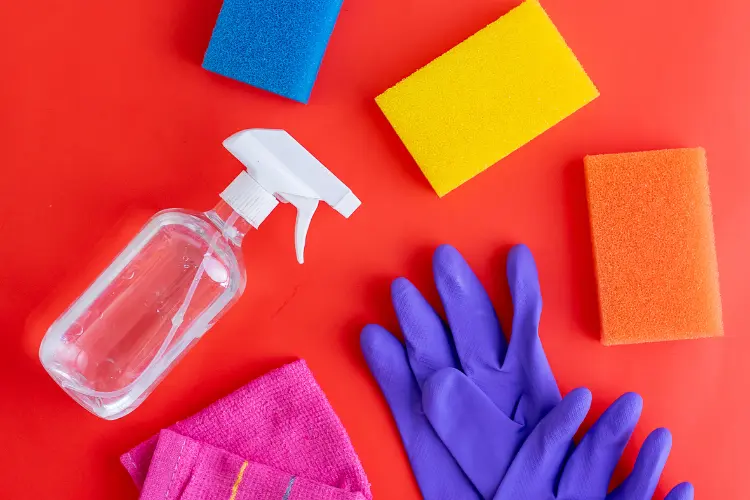 Choosing the cleaning equipment you want should involve budgeting and research. Research cleaning products that are practical and efficient on popular cleaning blogs. Depending on where you will be working you might have to get cleaning products that are safe chemical wise. For example, daycares and schools, as well as, family homes necessitate the use of child friendly cleaning materials. Furthermore, your cleaning equipment should be in line with how much you would use on one single job and how frequently you would need to buy the product. Bigger equipment like machines and electrical power mops might be necessary if you are going to be working in areas with bigger floor plans and tough grime. We recommend you budget and list down products that tackle every mess you may encounter.
4) Set up rates: Transport budget, Room Size, Hourly Charges, etc.
Whether you are going to be transporting on your own or on public transport, you need to define rates based on that. Furthermore, rates may also depend on whether you want to charge a fixed price, charge by sq ft, or charge by the hour. Base your rates on the kind of place you are going to be working at. Schools and public places may have a salary or established offer for janitorial services on their own whereas, families looking to hire a cleaning service might ask you for a quote. Leveraging prices differs in both circumstances.
5) Advertise Yourself
Advertising your services is crucial if you want to put your business out there. How else will people hear about you? You can do this by posting shots of your work and videos of you cleaning on site as well, starting a cleaning and organizing blog. We recommend checking @cleanhappyco on TikTok to gain inspiration on some ways you can promote your cleaning business online. These two platforms will not only bring in clients but also, make prospective clients have more faith in you. Customers need tangible evidence to trust a company—photos and videos are a great tool to use! You can also advertise yourself through fliers and post them on local streets. Add coupons for first time customers to reel them in. Giving out business cards to already established clients is also good because they can forward your information to their friends and networks.
6) Cold-Calling
Cold call. What do you have to lose? Cold calling is a traditional method for businesses in which you simply reach out by email or phone. Contact local businesses and ask if they need a cleaning service or require organizational help. You may get a yes, you may get a no. But you certainly won't find out until you try!
7) Begin working and prioritize providing excellent customer service
The biggest mistake cleaners make is when they get the job done, they don't leave room for communicating with clients or that they simply orient their work straightforward without any acquaintance. Yes, oftentimes when companies hire cleaners they simply want the job done. But that extra pinch of sugar can leave a good mark on your client. This is especially important for family homes in which they are looking for a cleaner they can trust. Build a good relationship with clients that lets them know that you truly care about their satisfaction and their home!
Problems Solutions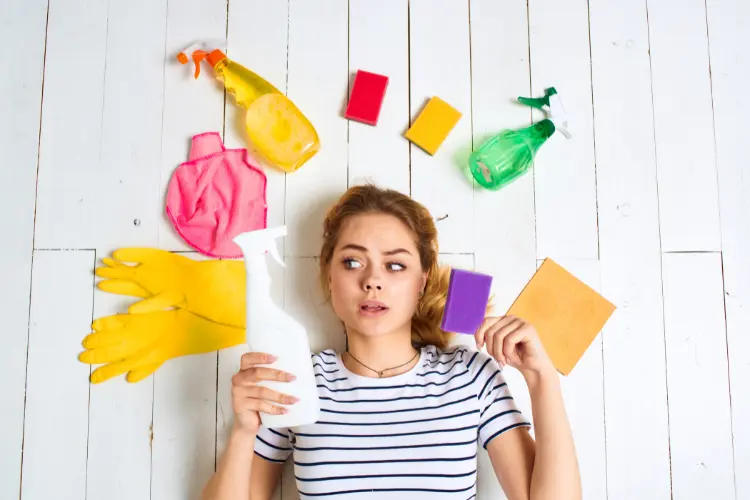 1) Injury
Working as a professional cleaner means risking injury, especially if you are handling heavyweight tools and machinery or using substances that are slippery. Cautioning not only yourself but surrounding individuals (if you are cleaning a public space) can help prevent slips and falls. You can do this with the help of a wet floor sign or closing off the area you are working in. Wearing protective gear such as gloves might also be necessary if you're handling sharp objects or touching chemical substances that might be rough on the skin.
2) Biological Hazards
If you're cleaning a particularly messy space that is riddled with human elements or animal litter as well as unrecognizable chemical substances you might be exposed to biological hazards. You need to take precaution by wearing protective gear such as filtration masks, gloves, clothes that are separate from your regular attire, boots and aprons, and if necessary, goggles. If you are cleaning a space that has biological or chemical waste daily, establishing precautionary measures for surrounding individuals and yourself is necessary because although you might not be affected right away, the negative and harmful effects of these substances can develop overtime
3) Reoccurring Cleaning Issues
When working as a cleaner, you must be diligent and remember to hit every corner. If your client approaches you with a spot you may have missed, remember to pay close attention to it next time because reoccurring cleaning issues or clients having to tell you over, and over again about the same problem can make them entirely back out on your service due to frustration and their belief that you might be negligent. Reoccurring cleaning issues can sometimes develop if you don't have a strategy in place. You should plan out your cleaning service for every type of room. For example, kitchens and bathrooms might require different cleaning methods than a carpeted living room.
4) Getting acquainted with customers
Getting acquainted with customers is a crucial aspect of home cleaning because if your customer doesn't trust you it might develop more issues moving forward. You should develop a trust between you and your client early on. This means approaching them with professionality. Show them that you are reliable by presenting them with a portfolio of before and after shots and client testimonials, and even, presenting them with a contract that shows that you have a legal system in place that not only binds them to your services but binds you in case of any negligence.
5) Efficiency by purchasing the right tools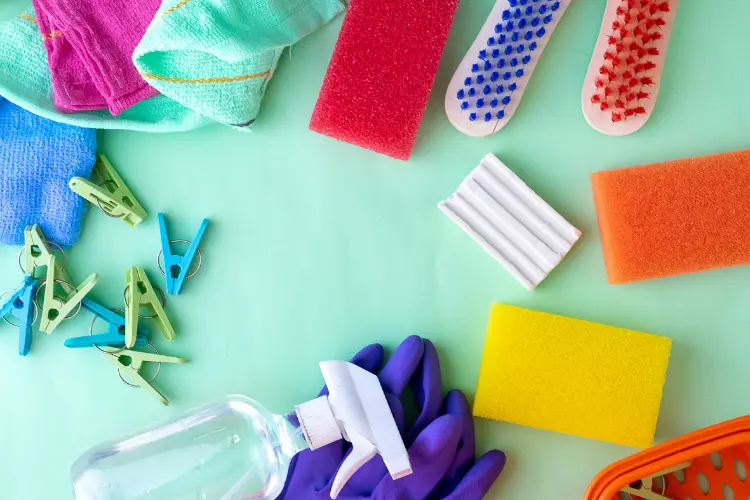 If you don't have the right tools, it may cause you to work slower and this can be difficult especially if you have a lot of clients throughout the day scheduled for cleaning service. Research on the latest technologies in cleaning and make sure that you have tools that can optimize your cleaning routine. This might mean investing in electrical options like mops or vacuums and researching cleaning products that takeoff dirt and grime faster.
Professional Organizing and House Cleaning Data
Part-time and full-time Salary
According to Indeed, the average hourly wage for a house cleaner in the United States is $17.59, according to 24.8k reported incomes. The average salary range for a house cleaner, according to ZipRecruiter, fluctuates widely, indicating that there may be several prospects for growth and higher income depending on level of ability, region, and years of experience.