Making an impact on people's lives is a big consideration individuals take when deciding which small business they want to start. One of the biggest effects you can have on someone's life is becoming a personal trainer. A personal trainer has a significant influence on people who may be battling with weight and depression as a consequence, in addition to helping clients in the gym and developing training plans and nutritious meals. They inspire individuals to take care of themselves and improve their lives. Being a personal trainer demands more than simply being excellent at working out; you must also be able to connect with individuals and draw out their desire to make healthy choices and have a more positive mindset.
If this still doesn't motivate you and inspire you to pursue your career and start a personal training business, we suggest you read along and find out the story of Sasha Meets Fitness who is a fitness business trainer and also a personal trainer.
Sasha Meets Fitness' Journey and Success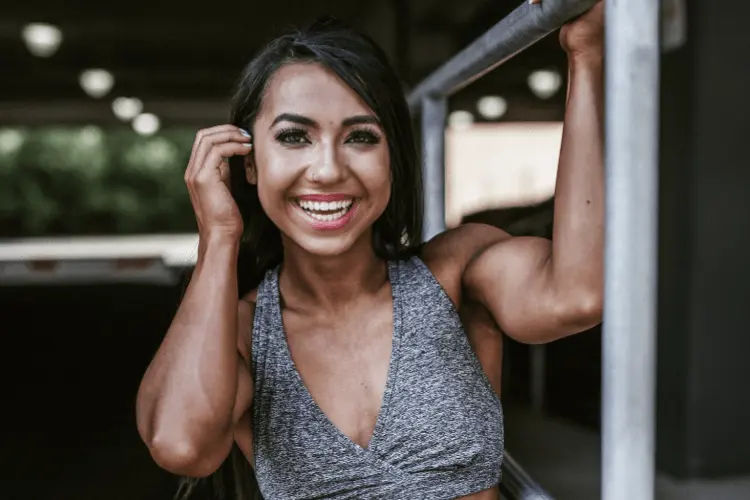 Sasha Meets Fitness is all about overcoming self-doubt and boosting confidence through physical activity and mental fortification. You see, Sasha wasn't always a successful personal trainer. She was repeatedly humiliated and stuck in an emotionally abusive relationship while in college. She lost faith in others and began to doubt her own value.
She discovered her passion for the gym after experiencing despair and anxiety as well as losing her feeling of worth and self-esteem. It began as a hobby but eventually led to a significant turning point in her life. It served as her getaway since it helped her become stronger mentally and emotionally in addition to physically. After taking weightlifting more seriously she focused on setting personal weight records and tightening up her diet by following nutrition plans that made her feel good. She established objectives, and she gained enormously from achieving them. By transforming her body, she transformed her mind and she lives and breathes self love. She states that via the gym she was able to rebuild herself and rise from the ashes. Sasha says, "You too can soar above. Your past does not define you…I don't just provide workouts, I provide self-worth. With me, you can grow strong and you can learn to be yourself again." It is this motivation and support she provides her clients that makes her so successful.
Sasha's refusal to promote quick fixes and support lifestyle changes while negotiating active and detailed programs for her customers is what makes her such a great personal trainer. She advocates being consistent and regaining control over your life.
Sasha's success is partly attributed to her openness; she encourages fitness among all people regardless of their age, gender, body type, or degree of expertise. She works with people who have overcome illnesses, surgeries, disabilities, and people with the belief that they would never be able to exercise again. She provides both in-person and online services, which maximizes client retention and enables her to provide each of her clients her undivided time, insightful advice, and supportive care.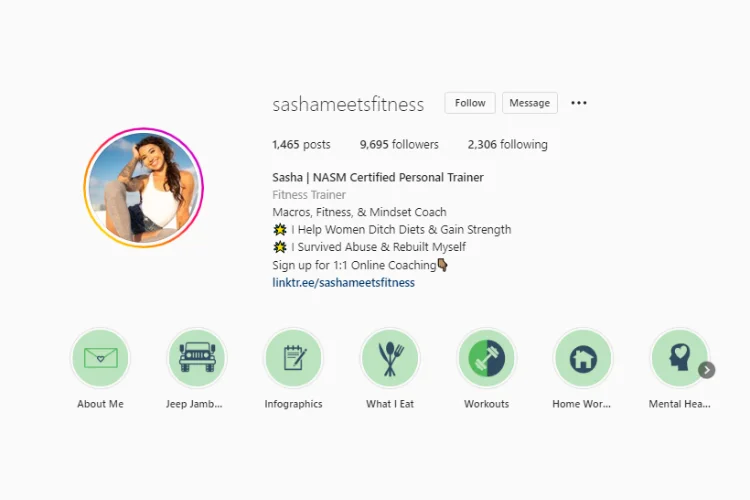 What attracts customers to Sasha is not only her charisma but also her outstanding client testimonials. She offers before-and-after photos and brief comments from her customers, who referred to her as their friend and an essential part of their metamorphosis and self-confidence in addition to being their personal trainer.
Through Sasha you could probably gather how rewarding personal training is. Not only will it change your lifestyle, but you will also be an important part of other people's self-confidence journey, so learn more about how to become a personal trainer and the job outlook.

How to become a Personal Trainer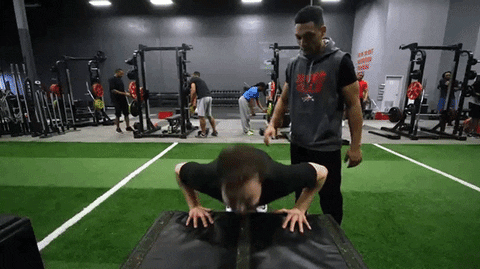 1) AED/CPR Certification Course
You must be able to handle emergencies before you can become a personal trainer and start providing personal trainer services. In order to do this, you must complete an AED and CPR certification course. This will not only give your clients more assurance, but it will also provide them peace of mind knowing that if something goes wrong, they are in capable hands. Although it is unlikely that this would occur throughout your personal training career, it is always a good idea to be trained in techniques that will help you even when you are not working. An automated external defibrillator, sometimes known as an AED, is a portable digital device that detects life-threatening cardiac arrhythmias instantly. You must become certified in this, particularly if your area of expertise is in cardiology as well as CPR, an emergency procedure that involves chest compressions frequently coupled with ventilators in an effort to physically maintain unharmed cognitive function until additional steps are taken to reinstate momentary blood flow and respiration in a person who is experiencing respiratory distress.
2) Fitness Speciality: A Jack of all trades is a master of none!
As the saying goes, a jack of all trades is a master of none. Whether you want to become an aerobics trainer, a spin class instructor, or specialize in cardio workouts, you must choose a fitness specialty. This is true even if your main motivation is to help people lose weight or simply get started exercising more frequently. Consequently, there are different types of trainers. A fitness specialty also involves creating a workout plan. Choose whether you'll encourage them to only go to the gym and exercise or whether you'll become more engaged in their dietary habits. You could also choose to provide informational materials for your clients, such as brochures with inspirational messages and leaflets outlining the advantages of exercise. This is advantageous because customers will remember you and believe that you are making an effort to get to know them better and are paying them more attention than just spending time with them directly in the gym. This way, they can take something home with them and keep coming back and even have something to show their friends to refer you to them.
3) Accredited Personal Trainer Exam
If you want to be acknowledged in the field, you must have your personal trainer certification. Being certified not only increases your credibility and dependability since clients can verify your professionalism, but it also gives you access to other opportunities. But you should be aware that certification comes in several degrees. More reputable certificates exist than others.
The benchmark for personal training certificates is National Commission for Culture and the Arts (NCCA) accreditation. The National Academy of Sports Medicine, the American Council on Exercise, and Fitness Mentors have issued some of these credentials. There are plenty more; you simply need to conduct some research to choose one that is best for your area of expertise.
You can also get multiple certifications if you are planning to assist in nutrition, mental health, and other therapeutic services alongside formulating and conducting a workout regimen for your client.

4) Start a social media page
A social media page is the best way to get recognition as an independent personal trainer and great for starting a personal training business from home. Many people have created profiles online to showcase their workout routine, before and after results of their clients, and post advice. You can start a TikTok or Instagram page and start posting your daily workout routine or even just simple clips from the gym. You can also add client testimonials and bring clients through social media this way.Social media is all about image, and since people are so concerned with their appearance these days, it is the ideal platform to take advantage of those who are trying to improve their body shape. Additionally, you can include uplifting quotations on your page to help you connect with them personally while giving them therapeutic guidance on regaining control over their life via exercise. This will not only increase the success of your company, but it will also make you feel incredibly gratified to know that you have a following of supporters and people who look up to you.
5) Go to your gym and scout clients
One of the simplest methods to become a personal trainer is to start local and look for clients at your club. That way your business will get across to all the members of your gym and even bring new goers to your gym. Maybe the gym management will even acknowledge this, and you'll be employed as a full-time internal personal trainer! If you haven't had any clients yet, going to the gym and looking for clients is a terrific method to create an initial profile of your business.
Problems and Solutions
1) Burnout: All work and no play makes Jack a dull boy!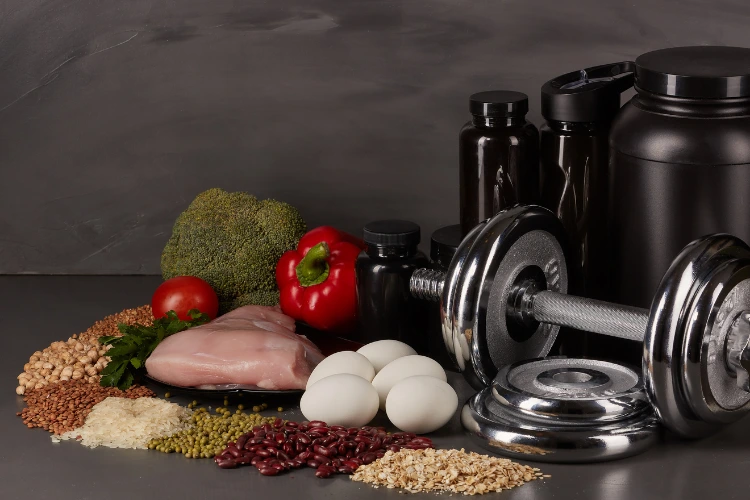 Starting a fitness business might not be difficult but once you start getting into the routine of working, you might face burn out. This is among the biggest problems personal trainers face. Burnout can cause a plethora of other issues in your business such as losing income and clients. Burnout happens when you work yourself too much and don't leave enough time for you to rest. As a personal trainer you involve both your physical and mental energy. You must plan out your routine and allow yourself time to take respite away from working. Don't take on more than you can handle, and give yourself permission to have friends and family around who can provide you with distractions from work-related things. Although going to the gym and working out may have been your passion in the past, it might be challenging to distinguish work from pleasure once you begin to earn money from it. Give yourself time to accomplish other hobbies and the space you need to care for yourself, both for the benefit of your energy and that of your clients. They will only be motivated if you are.
2) Keeping Clients Motivated
Keeping clients motivated is extremely difficult especially if you're dealing with newcomers. Clients who are already familiar with the gym and just wanna get into a little bit more shape or fix their gym routine aren't as difficult as clients who are coming to the gym for the first time and may have anxiety about starting. That is why you must give them the constant impression that you believe in them and readily motivate them. This can be mentally taxing for you and the client as there is a lot of negotiation involved and a lot of baby steps but know that if you keep sturdy, the end result will be really rewarding.

3) Flaky Clients
Along with unmotivated clients, you might deal with flaky clients who slack and don't attend their sessions. This might hinder your income and schedule. This is why it is important to formulate a contract or a set agreement that if they don't attend more than a certain number of sessions, you will no longer provide them service or charge a fixed amount before services begin. There's a lot of ways you can handle difficult and flaky clients, see what works for you.
4) Irregular Income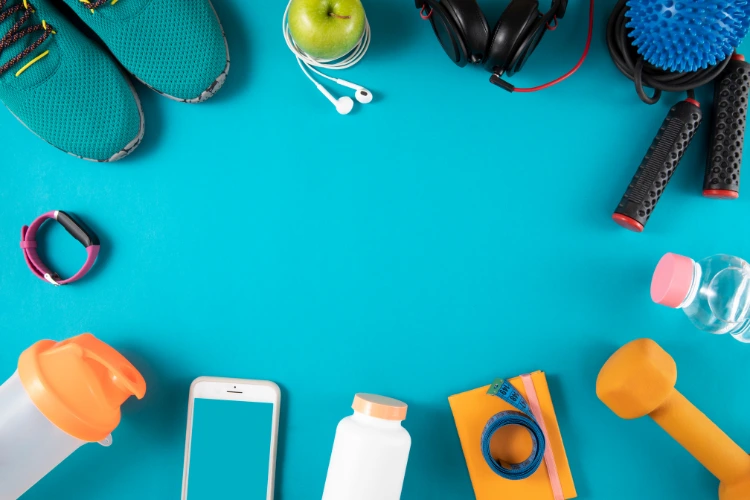 The hardest part about freelance personal training is irregular income. If you're hired by a gym, this might not be an issue for you but if you're rounding up clients on your own, once a client stops attending the gym that source of income also goes along with them. Furthermore, it can be difficult to manage having enough clients so you don't overwork yourself with work but also having enough clients that you are able to make money and live comfortably. That is why you should take advantage of other sources of income like writing blogs about training and diet and starting a social media page where you may get sponsored by different companies to advertise their gym clothes or protein formulas.
5) Poor Gym
Having a bad gym location is a problem you may face depending on the area you live in. If you are lucky, clients may already have a gym space and are looking for a home personal trainer which is a personal trainer that comes to your house. Most cities have a Planet Fitness or other notable gym space but a lot don't. Find a gym in your area whose membership is feasible for you and your clients and also has a decent setting and amount of equipment. This way clients can be more interested and feel comfortable attending the gym. You can also make a private gym space if you have the ability to do so. This will entail you purchasing the right equipment and renting a private area where you can train individuals.
Personal Training Data
According to data by IBISWorld, from 2017 to 2022 alone, the revenue for the Personal Trainers industry is estimated to rise at an annualized rate of 1.9% to $12.3 billion, with a 0.2% increase in just 2022. Personal trainers are now needed more than ever as obesity worsens across the country and a strong demand has risen for individuals interested in attending the gym.
36.7% of all personal trainers are women while 63.3% are men, making it a male-dominated industry. Furthermore, the average age for a personal trainer is 37 years old.
Employment and need for fitness trainers and instructors is projected to grow by 19% in the next 10 years.
Part-time and full-time salary
According to Fitness Mentor, a personal trainer can make up to $70,000 per year depending on the gym you choose to work in and your state. However, Personal Training EDU reports entry level positions starting at $16,700 per year with experienced trainers averaging $46,500 per year.