Intro
Are you looking to finally start your business? Are you good at organizing, hitting deadlines and effectively communicating with clients? Then you might benefit from becoming an event planner! As an event planner you'll get to do all the technical stuff like organizing, managing, budgeting and marketing and also, all the exciting stuff like decorating and being part of people's special events—celebrating big milestones and bringing communities together through a shared experience that you helped organize.
Doesn't that sound like a fruitful and rewarding experience?
If you're not sold yet, perhaps the success of Breanna Giglio's event planning business, Bashify, will inspire you. Giglio started an event planning business from the ground up and helped facilitate hundreds of events in her career.
Read on to learn how to start an event planning business today.
Bashify's "Bashing" Business: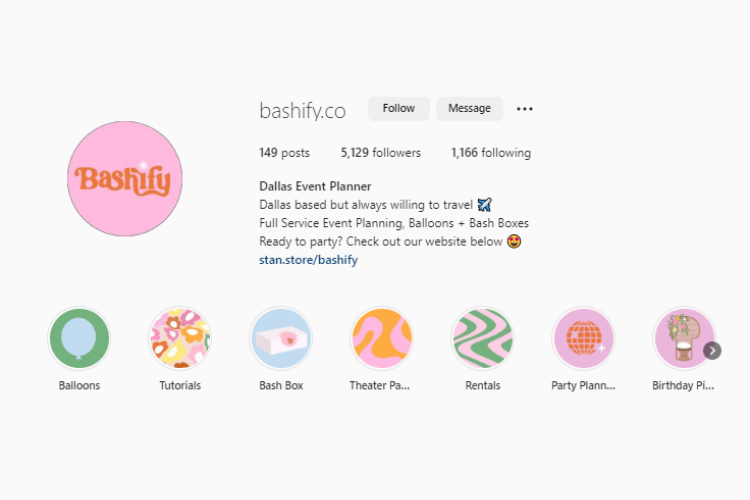 Breanna Giglio wasn't always the successful business owner of Bashify, an event planning business based in Dallas with over 200k likes on TikTok and a plethora of A-list clients on her side like NFL players, mega-influencers, and stars of ABC's The Bachelorette.In fact, Giglio started out as a worn out pediatric ICU nurse at Seattle Children's Hospital before she founded Bashify in 2020.
Life became harder in the pandemic with work being overtime for nurses and anxieties reaching, Giglio went on her honeymoon trip. From there she realized that because of the lockdown, celebrating events became difficult. A key factor in Bashify's business growth is selling party packs on their website. Customers can buy balloon and banner packs to hang them in their own private venues and even home. Tired of her job and her love for creativity always racking in the back of her mind, with the support of her husband she began planning for date night picnics, baby bridal showers and weddings. But her journey starts even prior, Giglio tells Authority Magazine, "My creativity collided with my inner entrepreneur at 14 years old when I started 'Breanna's Chic Storefront' on Facebook to sell DIY crafts."
Safe to safe, little 14 year old Breanna's "chic storefront" has moved on to bigger things, with a base of operations in Texas where not only locals are loving her Bash Boxes but clients across the whole country.
Currently, Bashify takes a bootstrapped approach to their industry. Marketing is a key factor in their business so they are quick to manufacture and conceptualize their products. To do this, they contact wholesalers for samples and create all the content they need for their Bash boxes. Throughout the course of operations they also gather data on customers likes and dislikes and work on strengthening their supplier relations.
Bashify also offers event planning courses and tutorials on their social media platforms along with capturing footage of their daily lives as event planners. From balloon arch making to organizing and marketing your event company, find it all on @bashify.co on TikTok!
As you can tell, Giglio has really got the hang of it and Bashify has quickly become prominent in the event planning industry, fortifying their company through their online marketing skills.
So, here is some useful advice from Giglio herself!
Bashify's 'bashing' advice:
Don't give in to those with limited mindsets:
"Direct or bold solutions to problems are often written off as implausible, but those solutions are often what yield the best results," Giglio tells Authority Magazine.
Learn from the masters:
Breanna frequently listens to the "How I Built This" podcast for inspiration, in which founders of companies' amazing stories are told along with their advice on how to navigate a business in the first days of startup. Giglio says, "When I listen to episodes, it makes me feel like I can find a way past the problem I'm facing and that we will make it."
Let experts be experts:
Although opinions differ on taking up marketing and technical aspects of business along with operations from founder to founder, Giglio advises her followers to hire experts and let them do the techy stuff. To her, it's an investment. Giglio states, "For me, that meant not trying to do everything in my business and leaning on the expertise of others when I felt like I was out of my depth." She identified her limits like for example, not being able to handle utilizing SEO and creating a website on her own so, to optimize her business profile online she hired freelance marketers.
There is always room in the market:
People are often afraid to start because they think the market is oversaturated. But Bashify believes something can always be wedged in. She says the business owners shouldn't worry about being wholly unique, instead focus on delivering good quality services.
Event Planning daily duties
As an event planner, most of the day is spent at the office, communicating with clients and vendors over the phone, via email, or in person. You will arrange catering operations, negotiate agreements with vendors and venues, and develop budgets to project the particular costs associated with each event.
You may also leave the office to meet with catering companies, photographers, flower shops, venue managers, and distributors. You may also go out to food taste test, shop, or visit other locations to get ideas for vendors, venue locations, and decor.
You will be in charge of delivery and placement on the day of the actual event and ensure that everything runs without a hitch. It will be necessary to handle lighting, meal preparation, and registration.
Although most event planners feel as though they are being tugged in a thousand different ways, you'll find that you do more and perform better under pressure because it is an exhilarating and rewarding aspect of the field.
How to start an event planning business
Clearly define your scope of work and specialty
A lot of event planners cater to a general audience however, the majority choose to specialize in events. Not only does specializing dial down your need for research, but it can also help you become an expert in your field and give you an organized start for your business. You can choose to focus on weddings, birthdays, fundraisers, concerts, etc.
Set up pricing
Setting up pricing is the most important task in your journey to becoming an event planner and even more, fortifying that pricing on a tangible contract is required so that you don't incur any late payments or disagreements when it comes to your payment. According to Entrepreneur, event planners generally price their services based on a "fees-for-service" policy alongside a "cost plus" method. Clients are charged from 10 to 20 percent of the total cost of the event including labor, supplies, and decor.
Visualize the events you'll plan
Make an event strategy. Event planners need to be organized and able to facilitate all aspects of an event before launch. We recommend you make a checklist that includes budget draw up, a timeline, how you are going to put your event plan into action, and a list of contractors and labor. No two events are the same but these are the basic structures that need to be defined for all events.
Get hands-on experience
Read all you want on event planning but you won't learn until you try, as the old saying goes.
If you're an aspiring event planner, you can gain real experience by volunteering for local businesses in your area to help them plan their company retreats, special events, and parties. Through this you will be able to make a portfolio that you can produce on demand to potential clients. You can also discover what works for you and become more efficient when it comes to creative problem-solving.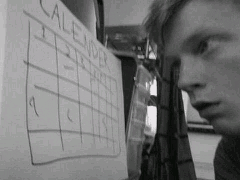 Marketing
Event planning is all about marketing and you won't get anywhere without it! There are a number of ways that you can market yourself without any prior experience. For instance, you can create a blog in which you share event planning tips and stories, you can make a social media page with inspiring graphics that detail your business and you can offer expertise to friends and family. You can also try out planning for nonprofits, this is a great way to aid your community and get referrals from business to business.
Join associations to stay up to date
Making connections will be a vital part of your career (and a great way to market yourself,
too). We recommend joining associations and event planning organizations so you can stay up to date on all the latest trends in event planning and keep your skills honed to their full potential.
Here are some events you can join:
Event Planners Association
The event planners association provides aid to their members and gives them access to certification programs, legal document templates, industry software and various types of networking.
PCMA
Event planners with PCMA can get access to different educational opportunities, publications, and marketing strategies.
National Association of Event Planners
With a membership at the National Association of Event Planners, you can add their membership card to your website to build your integrity because they promote higher standard and reliability within your industry. NAEP also gives educational opportunities.
Event Service Professionals Association
Offer scholarships, invitation to networking events, and education for those looking to become professionals.
Wedding International Professionals Association
Provide webinars, mentor programs and special events to wedding planners ranging from florists, to cake designers, and more. The association has local chapters in Phoenix, Atlanta, New Orleans, San Francisco, and New York.
Brownie points:
Obtain a Bachelor's: Though it is not required, most professionals gain a bachelor's degree in various subjects including event management, human resources, business management, marketing, public relations, communications, or hospitality management.
Portfolio: Majority event planners have some kind of showcase of the previous events they planned. This is usually on their social media platform or their blog. A portfolio should include photos of the events you organized, testimonials, event brochures, invitations and problems and solutions you have faced to help highlight the ability to work under pressure.
Ups and downs of event planning
Lack of an organized and feasible budget:
Clients oftentimes have big requests but a small budget in place. This can land you in hot water especially when you're working on a constricted timeline and trying to cater to all their needs. Lack of organization can also lead you to drain your funds quickly—not knowing what is a priority and what needs to be cut. This is where an organized checklist comes in place and researching the most affordable contractors in your area. You must have creative problem solving skills and organizational skills as an event planner so make sure your budget is determined and allocations for each aspect of the event are agreed upon before any spending takes place.
Unpredictability:
Knowing whether or not an event will go exactly as you planned is impossible. Consequently, in this industry, you're always on your toes. You must be flexible. Once again this is where creative problem solving comes in. Rather than focusing on everything going on—act instead of react. Have plan B's in place and stay organized to ensure your event goes correctly.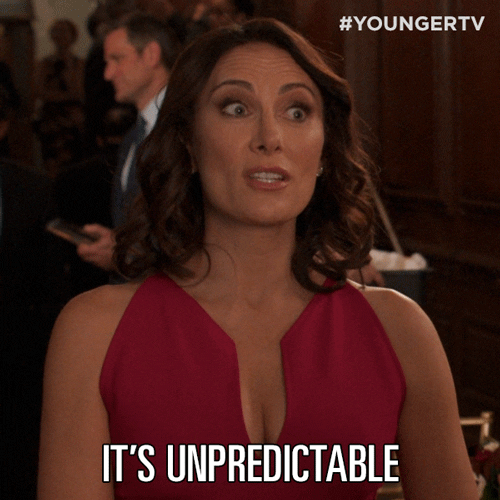 Unsatisfied clients:
In all service based industries, there are sometimes clients who end up disappointed even if you feel you have provided everything they have asked for. Not to worry, you only learn from your mistakes.Making sure to communicate likes and dislikes, budgets, and the vibe of the event before it begins will discard room for any awkward conversations afterwards. Whether it's showing floral arrangements that aren't their cup of tea or a color theme that doesn't suit what they visualized, it is your job as an event planner to mend and accommodate to what the client wishes their event to be. Communication is key. If they believe there is an aspect unsatisfactory on your end, do your best to effectively voice your opinions and let them know you can offer various other options than the ones they have just seen.
Salary
Your salary as an event planner will be dependent on your industry. For instance,
a luxury event planner typically earns a higher salary than other specialties. Experience and demand also plays a big role in your salary as well. However, for a straightforward idea
on what you'll be making as event planner, according to EventPlanning.com, a common hourly pay will be around $25/hr for a new planner, and go upwards of $100+/hr for top event planners with amazing portfolios.
Additionally, the U.S. Bureau of Labor Statistics,
notes that event planners typically earn $49,470 from data collected in May of 2021. Moreover, the lowest salary was around $30,170 and the highest 10th percentile was more than $96,230.
The top industries for these higher payouts included religious, grantmaking, civic, professional, and similar organizations, and arts, entertainment and recreation conventions among others.