Intro
Have a knack for graphic design and love celebrating special occasions through creative artwork and quirky puns? Your skill for homemade birthday cards can be taken to the next level by starting your own greeting card business.
Greeting cards are loved all over the country and despite the growing rate of technology and the simplicity of emoji-filled instant texts, greeting cards and physical tangible holiday postcards will never be out of fashion. Cards add a little something special and wholeheartedly display your consideration for others during their special moments.
Even more, the possibilities are limitless as a card designer. Whether it's wedding card invitations, holiday and seasonal gift and greeting cards, or the routine birthday card—your designs options are infinite. You can choose to venture out and pursue all types of designs or harness your skills onto one niche.
If you are still not convinced, check out how Liz Kohler Brown made her way to becoming a full time greeting card designer and running multiple platforms to teach others on how to start their business!
As the old adage goes—it's the thought that counts and we are ready to enable you to give some thought into the great possibilities awaiting you in your career as a greeting card designer.
Liz Kohler Brown's long journey back to her first love: teaching and design
For Liz Kohler Brown, hand lettering and illustration are her first loves. She is an artist and designer who enjoys making artwork for goods like greeting cards, textiles, and wall art. She licenses her paintings to retailers who produce her creations all around the globe. Outside of work, she enjoys assisting other artists and designers in defining their style and monetizing their work via print-on-demand and licensing.
She also loves the accessibility cards given to normal people whereas, traditional art in a gallery seems distant to the consumer. Greeting cards have an unlimited market, "You're literally opening yourself up to the entire world," Brown says on her Youtube channel in which she keeps her followers up to date on her business.
A huge part of her work is teaching which is another way to achieve her creative fulfillment. She teaches design and Procreate courses alongside passive income classes for licensing and print-on-demand lessons.
Brown's passion is inspiring and makes one wonder where she got it from.
She started out in the art world at an early age, growing up in the Blue Ridge Mountains, exposed to pottery early on, but when she got to college, her choice between a feasible career and art became difficult, "That was really hard for me. I bounced around from photography to painting to [taking] some graphic design classes. I did some textiles."
In the end she chose ceramics and pottery but she couldn't keep up with the physical strain of the job and even more, she disliked the lack of control when it came to pottery. She enjoyed traveling and accessibility when it came to art, pottery limited her creative process. Her clay business was failing so she attempted a master's degree in pottery in hopes to progress but found the recipe for success lay in teaching pottery rather than selling it. Here, she came towards another closed door with the growing rate of professors only working for part-time—a job as a university professor teaching ceramics became fruitless.
She worked at a museum for some time, the North Carolina Museum of Art, but despite being surrounded by what she loved, she hated her job.
It was like another desk job. Depression hit and she was consumed with thoughts of pending student loans and no hope towards a career as an artist, "I kind of went through a process of what do I want to do…and it came down to: I know I'm happy when I'm teaching," she tells Yoke and Abundance podcast.
It was with her husband that she finally decided to launch her online art teaching business and greeting card business in hopes to quit their day jobs and find a passionate career they loved.
She started off little by little every month, with new designs every week and adding new courses to her website until eventually, she was able to quit her office job and pursue her dreams of traveling.
But owning a greeting card and design business isn't all bright, sunshine and rainbows, "This is the saddest part because you have to eventually put your innocent little babies out there in the world and hope you get a good response. Not all cards are successful of course, but some of the ones I thought would fail often end up being the most popular. So don't count out your "crazy" ideas until you've given them a chance!" Brown advises her audience. Slow business happens in the art world, it's always best to keep that buzz going and persevere—someone out there is going to love what you do!
Trust the process: life as a greeting card business owner
Your daily life as a greeting card business owner will consist of answering emails, fulfilling orders of course, and drawing, and designing new cards!
Here's how the designing process with go:
You'll first sketch out all your designs in a single run rather than sketch a design and finish projects as you go. A collection typically consists of 20-30 different cards so you'll be working on a good amount of sketches consisting of rough composition and lettering. Next, you will put in the fine details and really add the magic to your greeting cards before they hit the inking process.
The linking process is the most tedious so that is why the drawing itself should be finalized. Inking is when you get to play with color. Mix and match different contrasting shades until there's a final choice that will be launched.
Liz Brown orders her designs to be printed online, however, the printing process can be done at home. Typically right after printing, you can begin listing them on your Etsy shop or online website powered by Shopify.
Once your products are listed, you need to spend a great chunk of time marketing and working on your social media page; interacting with followers, posting stories, and answering any questions about your services.
All in all, greeting card businesses are extremely rewarding and you'll get to focus on doing what you love, which is making amazing art and making holidays special.
How to start a poster printing business
Make a business plan
Every startup requires a feasible business plan which includes deciding the methodology in which you're going to sell your products,how you'll host them, budget, and marketing tactics you'll be implementing. Consequently, planning ahead of time can make your business process go smoothly but we can't promise perfection. Your model will constantly change in accordance to audience response—what's working and what's not.
Practice using a graphic designing software
Greeting cards can be made in a number of ways from online designs to tangible artwork made on paper. However, even if you make a physical drawing or painting for your greeting card design, it needs to be transferred to a digital platform to be mass-printed in high quality printing paper. If you lack familiarity with Photoshop, now is the time to start learning the basics. Photoshop can assist you in altering the aspects of the physical copy that need to be mended and even add digital stock elements to liven up the design. You can play with colors and composition to come out with a high definition card.
Poster printing also requires you to learn at least the fundamentals of adjusting size and quality. This is because typically you'll be asked to print a low quality or small image in a different size —requiring the image to be cropped accordingly.
Invest in a good quality printer
Card printing requires a different kind of printer than your average office device as you'll be printing a variety of products including digi stamps, photographs, printables, foils, and coloring pages.
That is why finding a printer that works for you is critical as it is the center point of your business.
For example, Liz Kohler Brown prints on demand making designing the focus of her process. She prefers the heavy weight, smooth surface, and excellent print quality of Printful's cards, so she uses them to make her own greeting cards. Additionally, her cards are reprinted by art licensees who produce her designs on their own printers. Both through these retailers and her Etsy shop, she sells her greeting cards and other designs.
The first factor to think about is what you will use your printing machine for. The majority of printers can produce thin cards up to 125gsm, but if you wish to use heavier cardstock, you may want to research optimum printers for cardstock.
Here are somethings to look for in a craft printer according to Gathered:
Card weight: Do you want to print on card? Will you be printing on picture paper?
Size: Are printing a standard A7 card or bigger/smaller? What size is your available space?
Ink: Will you be hot foiling with your prints? How much does the ink cost? How many pages can you print before the ink needs to be changed? Does the device accept store-brand alternatives?
Additional features: Would a scanner be useful? Do you require wireless connectivity?
Give your brand a name and find a website to host and sell your designs
Every brand needs a name and since you're in the creative industry—give one that speaks to your design process and symbolizes what you're all about as a greeting card maker! A greeting card business is not just a company but it's also a brand and can be a memorable part of people's lives if you forge it around selling yourself alongside your design. For example, Hallmark makes all types of cards but they are known for Christmas. They have made the holiday season a staple for their company and that is what they are remembered for.
After you find the perfect company name, find a website to host your greeting cards. You can create an Etsy account which will facilitate all transactions or you can create your own website powered by Shopify. Find out how to start your Shopify online business here.
Adjust seasonally and in accordance with analytics
The greeting card-making industry is highly competitive and profitable during the holiday season among various other festivities throughout the year. To successfully run your greeting card-making business, you have to adjust your model with your analytics and take advantage of key timelines. Consumers take in new trends every year and popular styles change, make sure you're marketing your products and creating designs that align with these standards but also diverge and have a fresh addition to them. You can also offer other products besides greeting cards as a bonus product. For example, pairing cards with custom wrapping paper or wall decor. The possibilities are endless.
Did you Know?
IBISWorld estimates that the market size for greeting cards and other publishing will be $4.8 billion in 2022, with a 2.1% growth rate.
The Greeting Cards Association reports an uptick in Christmas card sales. Consumers who send holiday cards account for 75% of those who claim they do so because they appreciate the sentiment. With more than half of all cards sold, birthday cards continue to be the most popular type of card. Birthday cards are mailed in about two-thirds of cases.
An estimated 6.5 billion greeting cards are purchased annually by American customers, who pay an average of $29 annually. Typically, retail sales range from $7 billion to $8 billion.
Problems and solutions
Misprinting
If you are printing your own greeting cards and posters at home, then there may be times when files get misprinted and accidentally shipped. Quality assurance is therefore the best way to ensure that all your prints are ready to go with no typos and perfectly fitted to the paper size before shipment. Moreover, if you are printing images we recommend customizing the composition on photo editing software like Photoshop.
Constant need to buy supplies
Running a greeting card and posting printing business requires the constant purchase of printer ink and also, paper. If you find that your supplies are running out constantly and coming in the way of effectively printing and shipping orders, we recommend that you budget and organize your supplies every month based on the median number of sales and demand for your products. Higher demand means you should buy a little more production material than you expect to use.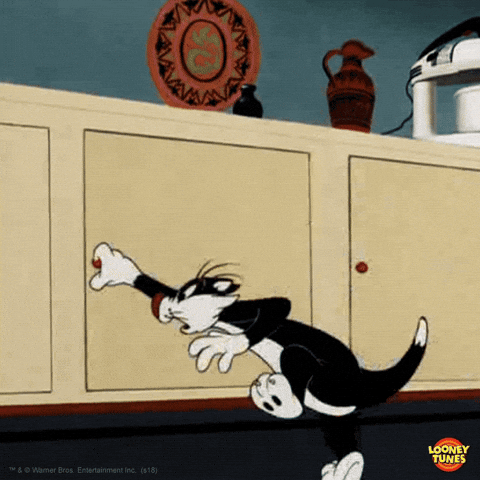 Lack of creativity/design ideas
Greeting card making is not safe from the dreaded "artist's block." Unless you're printing stock designs, making unique designs for your greeting cards can be difficult if you're running out of ideas and everything seems to be done already. We mean, how many different ways can you arrange a Christmas tree on a 5x7 card? The best way to constantly produce designs during the season is to research audience consumption and see what's trending and has a market. Following trends can be mundane but they are an effective way to produce designs on time. More than that, you don't have to limit yourself—you can always borrow elements and branch out, giving your own unique flair without succumbing to the artist's block.
Slow business
Every creative business has a slow start. This is due to the fact that unlike labor service businesses, creativity is subjective and your sales are dependent on whether your selected niche or audience find them favorable to their demands. Business might be slow at first but marketing yourself through social media and your own website is a great way to source natural traffic and attract your target audience towards your business. You should also take advantage of the holiday cycle. Businesses thrive during the festive months of October, November, and December in the U.S. Keep up by curating Halloween, Thanksgiving, Superbowl, Christmas, Hanukkah, and New Years designs for posters and cards. After all, holiday cards sales are what generate the most revenue after birthdays.
Salary
According to ZipRecruiter, the average yearly income for a greeting card designer in the United States comes up to $52,330. That means you make $25.16 an hour, or $1,006/week or $4,360/month. However, Comparably notes a higher income with Greeting Card Makers in the US making $73847 annually.
Branching out towards poster printing/sign and banner printing companies, the profit is even higher with an average salary of $163,680, and salaries range from a low of $144,284 to a high of $186,969, according to Salary.com.
Overall, your income entirely depends on your sales which are dependent on how effective your marketing strategy and research are.