Nearly everyone has a cool phone case these days. In fact, the global phone case market is
expected to reach 35.81 billion USD by 2028, with a 6.53% growth in the oncoming years.
As one can already tell, the mobile accessory industry is extremely profitable, considering the release of new cell phone devices every year and the increasing need to protect them. However, besides phone cases being a protective additive for your mobile device—let's face it, your phone is an accessory itself. Individuals decorate it with fun cases, pop sockets, and even spend hundreds on funky charging stands, phone bags, and more!
As a consequence, starting your online mobile accessory business is an extremely fruitful venture to take on. You'll be in charge of running your e-commerce business and becoming self
employed, working from home, and fulfilling orders through wholesale manufacturing.
Learn how to start selling cell phone accessories today but first, see how Abbyrose Cases expanded their designs into a company that is now thriving, their phone accessories adorned by influencers and celebrities worldwide!
Abbyrose Phone Cases: Family Owned and Growing!
Abbyrose Cases is a family phone case business with over 200,000 followers on their platforms and tens of thousands of customers constantly praising their products. Based in Austin, TX, they sell cases for over 120+ different types of phones including iPhone, Samsung, Google Pixel, Huawei, Redmi, and more. Abbyrose Cases consists of a team of 10+ designers who create illustrations and graphics for their sublimation cases on their iPads.
From starting off making cases from home in 2016 to now having accessories adorned by influencers on social media, Abbyrose Cases has surmounted more success in comparison to her competitors.
She tried to launch her own business when she was just 13 years old. 8 different attempts and she was constantly failing due to lack of funds. "I have always been an entrepreneur at heart and started selling handmade items to my friends in middle school. I sold bookmarks, Rainbow Loom bracelets, and choker necklaces just to name a few of my ideas," Abby says on her blog.
When she was 15, she used birthday and Christmas money saved up to purchase her first sublimation printer and heat press. She then approached Aubrey, her elder sister, and requested her to create the designs for her cases. Aubrey first refused, so she turned to creating her own cases. Amusingly, Aubrey had noticed the attention Abbyrose Cases was receiving and finally decided to pitch in. Eventually, her brother Zach joined as well too, curating all the advertisements for their cases and taking the role as marketing visionary.
From there, the business was operated by the family. They worked from their kitchen island, creating and shooting their cases along with packaging orders.
At this time, she was just selling to her friends, but she wanted to expand. As a result, she created an Instagram page to advertise her business. Her initial clients were friends of friends, but soon after that, celebrities and influencers like Jojo Siwa began to take notice of her company.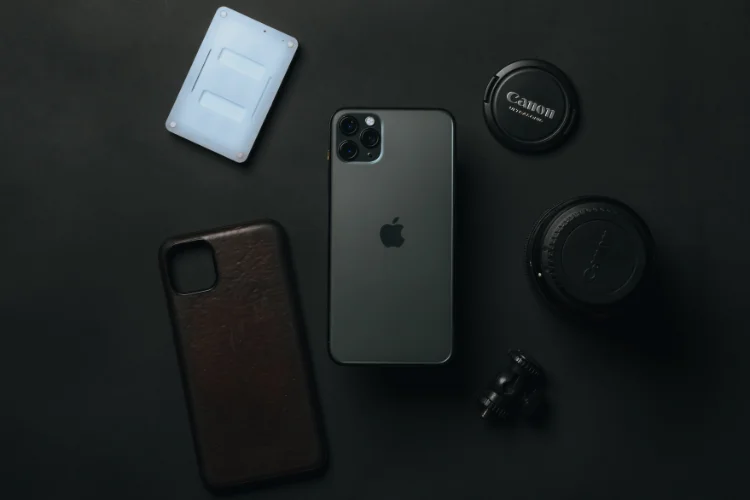 She goes on to rave about her success that her case that she once used to sell out of her garage has become a staple product on Amazon. Nevertheless, Abby continues to work from a home office which includes a stock room and packaging product storage closet.
At the very start of the COVID-19 pandemic, the company relocated from the garage to private office space, and Abbyrose was changed from a single proprietorship to an LLC. Zach, Abby's brother, and Aubrey, her sister, both started working full-time jobs and holding corporate positions.
What people don't know, according to Abby, is that tiny businesses invest all of their profits back into the operation. The company is committed to offering accessories and cases without compromising quality or customer service, but with general inflation, the price of their cases has increased along with the cost of supplies since they don't have pre-made cases; everything is made by hand after a customer places an order. "My first attempt at making phone cases was to print out pictures and put them inside of a clear case, and I sold a number of those before I found out about sublimation…All designs are printed to the solid back of the case using dye sublimation. This is a special printing technique that vaporizes the ink and embeds the design into the top layer of the back of the case," Abby explains.
Operations on Abby's side were suspended in August 2020 in order for Aubrey to oversee and manage the business while she attended Baylor to earn her college degree. Abby's choice to obtain a business degree from the University of Texas ultimately led to the relocation of the entire company to Austin. All Abbyrose company activities were relocated from San Antonio to Austin along with Abby.
The need for more masculine cases grew as a result of their spectacular success, prompting the recent development of their brother company.
Inspired by Abby's success? Find out how to start your own phone case business today!
How to start a mobile accessory business
Find out what you're going to sell
Before starting your mobile phone accessory business, plan your target. Will you be selling phone covers and other accessories or expanding towards devices such as smartwatches and car chargers? Moreover, plan out the look of your brand. Phone cases and accessories come in all varieties of styles. Recently, handmade 3D phone cases have gotten a lot of traction by consumers online due to their adorable look and unique style. You could also go for the classic "techy" feel with military-style phone cases and sell smartwatches with the same high-tech feel alongside them. If you are unsure of where to begin, research which products have a market, or have been trending as of late.
Here is a list of the most popular phone accessories you could start selling:
Mobile Phone Case:
The most popular phone accessory and crucial for phone owners for varied tastes and interests regarding their phone. It seems phone manufacturing has become thinner and more lightweight, making sturdy phone cases hot right now.
Popsockets:
Popsockets started off as a trend to mix and match with a stylish phone case but have lasted this long due to their user-friendly nature and adaptability. They help phone owners hold a phone by giving them hand/finger support.
Power banks:
Popular among college students and those who frequently travel, power banks are yet another necessity in the market.
Wired or Wireless Headphones:
Wired headphones have always been a thing but the increased popularity of Airpods has conducted a market expansion of Bluetooth headphones. They're great for on-the-go and working out. They can be placed alongside other products like power banks.
Screen Protectors:
Individuals purchase these screen protectors to shield their phone from damage from the outside, keeping the front and rear from scuffs and cracking.
Smartwatch:
A watch that is synced with your Android or iOS mobile allows you to keep track of your activity and other data, such as heart rate, calls, messages, and more.
Analyze the Market
The mobile phone accessory market is flooded and can seem a bit oversaturated at
times. The best thing to do when starting is to compare and contrast what your competitors are selling and then come up with a list of your own products that will set you apart from them.
Decide whether you will conduct your business online or at a physical location
If you decide to start a phone case business at a shop you need to plan out an ideal location in your area like at a mall or corner where you can run a phone accessory stand. You'll also need funds in place and possibly a permit to sell in public.
On the other hand, if you plan on running an online store you'll have a much broader horizon for reaching new customers and you'll be able to globalize your business fast. You can sell on Amazon, Etsy, or eBay and even start your own Shopify ecommerce.
Source for Capital
According to Startup Story, the minimum startup costs for a smartphone accessories business is $1,813. To start a wholesale phone accessory business, you'll have to purchase your products through a wholesaler and have enough leftover to host a website for your ecommerce business. Capital can be raised in various ways some of which include getting loans and asking friends and families. It wouldn't be a bad idea either to get a day job in the beginning of your startup.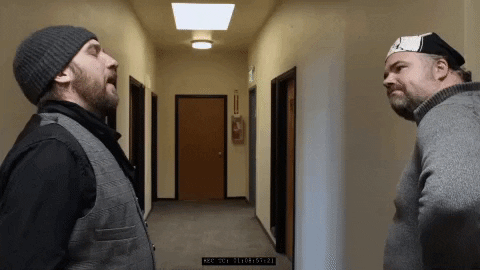 Research any Licenses/Permits you may require
A sales tax permit and an Employer Identification Number are two typical local, state, and federal registrations a phone accessory business may require.
Choose a Supplier
When you own an accessories business, choose the most suitable wholesale mobile accessories manufacturer. The first thing you should look at when choosing a supplier is their history. Select a manufacturer whose products are consistently of exceptional quality. You can place a sample order and do a quality check to make sure that the products are up to par with your standards. Furthermore, it is crucial to look at the products that are popular right now and which are in high demand. Do not allow low-demand products to stop your progress due to a lack of research.
Set up Marketing Channels
Without marketing, you can't expect to get any sales. Implement the use of social media and even consider promoting your company using Google AdWords and YouTube. Your social media page can be a great advantage. Take amazing pictures of your products and post about new releases and sales.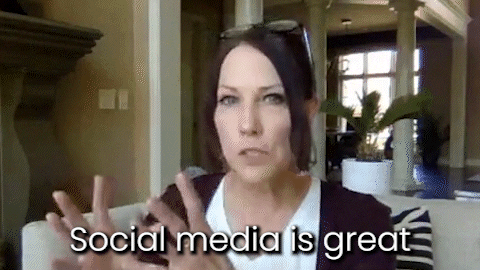 Picking up where you lack: problems you may incur running your business
Lack of sales
Money doesn't fall off trees nor do sales. Even though you might be excited about making sales and increasing your profit as soon as you start your business, in the beginning, it's going to be slow. Luckily there's a simple solution for this--or rather, a simple solution that requires persistence--online marketing. Make use of social media platforms as a terrific approach to promote your phone accessory business. Offering fantastic deals and discounts to your clients will increase your customer base. You may also promote consumer reviews and comments on social media when requesting feedback. By doing this, you'll not only boost the quality of your services but also demonstrate your reliability to others.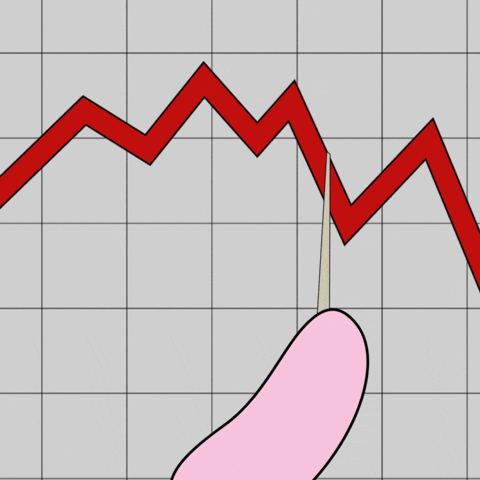 Liability for products
Since you'll be using a wholesaler to provide customers with phone accessories, you won't be in charge of manufacturing. This might mean that you will bear all responsibility and criticism for goods that don't live up to your promises of quality. You must keep in mind that you are a middleman, so make a backup plan in case you send out defective products. Prior to placing them on sale, make sure to conduct quality assurance by requesting samples from wholesalers. Additionally, you want to speak with the wholesaler to confirm that their system for distribution and storage is well managed.
Supply and Demand
A surefire way that companies lose money within the first few months of start-up is by not taking into account supply and demand. The trouble can either be that you're selling products that no one is interested in but you've already invested in stocking them up or the opposite when you require a set of products immediately but your wholesaler cannot deliver them on time. We advise you to maintain accurate records of your inventory and management insights to determine which goods are and are not selling. This keeps you ready at all times. After you've examined your data, schedule deliveries and prepare to stop selling any products that aren't doing well.
Did you know?
You can view a full report on the mobile phone accessories market here.
The global market for mobile phone accessories, which was valued at USD 278.17 billion in 2021, is expected to grow at a CAGR of 4.3% from 2022 to 2030 to reach USD 413.22 billion. Because mobile phones are being used more often worldwide, the market for mobile phone accessories is booming. According to a poll, 352.4 million smartphones were shipped worldwide in the third quarter of 2019. (Businesswire)
According to research, mobile gaming accounts for 60% of the whole gaming market. This has led to a rise in demand for mobile phone accessories including Bluetooth gamepads, triggers, cooling fans, and noise-canceling headphones. Mobile games' accessibility and convenience of the download are factors in their rise because they can be accessed practically everywhere. (Straits Research)
Salary
By 2022, the market for mobile phone accessories is projected by Allied Market Research to exceed $107.3 billion. Nevertheless, the success of your mobile phone accessory business is still largely dependent on variables like industry profits, start-up costs, and ongoing expenses. According to Glassdoor, an Independent Cell Phone Store in the United States earns an estimated $44,517 in total compensation annually, with an average income of $34,370.