An outdoor pool is a great way to spruce up your backyard space and make it an area for both personal leisure and house parties. Not only that, an outdoor pool can add value to your home which is a great benefit if you're planning on selling your property in the near future. An outdoor pool is a wise investment, but choosing the type of pool to install may be challenging, especially if you have a limited budget and are unfamiliar with modern and Practical swimming pool ideas.
From infinity pools to swimming pools with a Baja shelf, there are plenty of designs for you to choose from. Read on to discover which trendy and budget-friendly outdoor swimming pool option is best for you!
Best Swimming Pool Ideas
1) Infinity Pool
| Cost Estimation | $70,000 - $80,000 |
| --- | --- |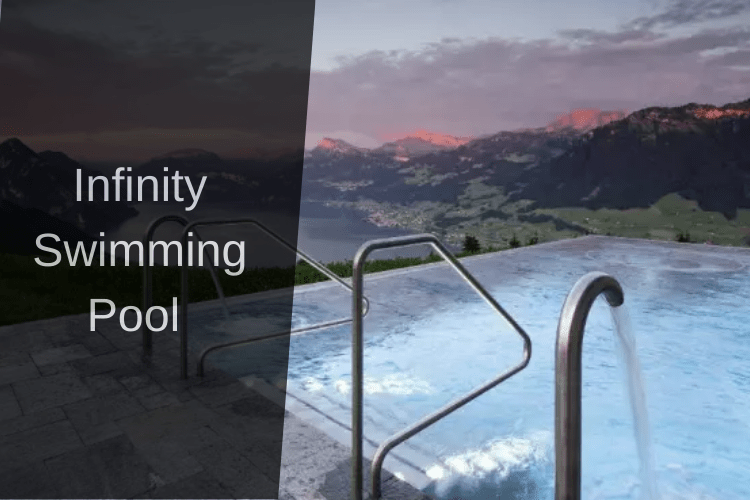 A great option for an outdoor pool is an infinity pool. Since the purpose of an infinity pool is to create the illusion that the water current continues forever, homeowners who reside in mountainous places tend to favor this option. As a result of creating the appearance of a missing edge and having the water appear to flow toward the horizon, they are also known as zero-edge pools or rimless pools. Depending on the size of the pool.
| | |
| --- | --- |
| Pros | Cons |
| Best for hilly areas and homes with a view | Expensive startup and maintenance costs |
2) Cocktail Pool
| Cost Estimation | More Than $25,000 |
| --- | --- |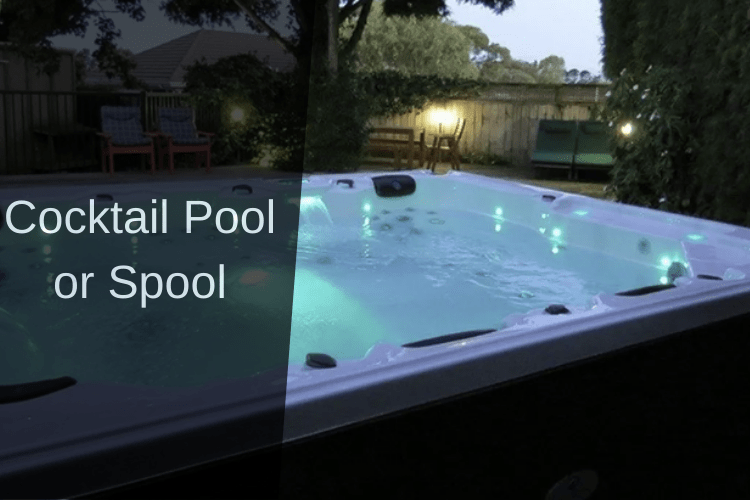 A cocktail pool is a compact yet practical choice that looks fantastic and can still serve as a recreational area. Cocktail pools, which are typically less than 400 square feet, are sometimes known as spools. This choice is excellent if you have a small outdoor area since it may still serve a broad range of applications like heating, patio, and jets.

Pros
Cons

Great for small backyards and
homeowners looking to have a recreational space.

Not ideal for those wishing to run laps
3) Natural Swimming Pool
We've been hearing a lot about integrating nature into our homes throughout the latter half of 2022 and the early days of 2023. An outdoor swimming pool could appear more artificial than natural, but installing what is known as a natural swimming pool, which has an inset body of water made to resemble a pool without the use of chemical cleaners, is a perfect alternative. You can still swim in your natural swimming pool while giving it the appearance of a pond by surrounding it with a variety of plants. Since chlorine has negative side effects, this is a perfect alternative if you want a pool that is healthier and simpler to manage. To build a natural swimming pool you need to have about $70,000 or more in place as the process is longer and requires different features to maintain its self-cleaning ecosystem.
Pros
Cons

Functions as both a pond and a pool
Easy to maintain as it requires no chlorine

Expensive startup costs
4) Round Swimming Pool
| Cost Estimation | $750 - $5,000 |
| --- | --- |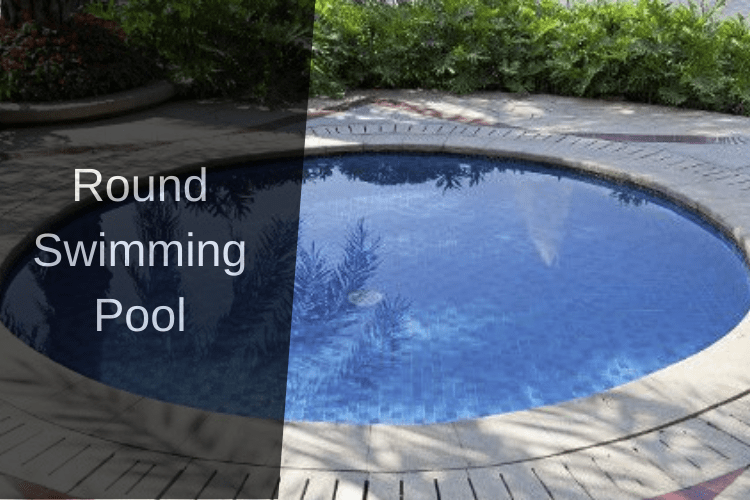 The term "round swimming pool" refers to a circular pool that is installed above or below ground and offers good filtration and optimal water movement. Your swimming pool can be built out of concrete, vinyl, or fibreglass. As opposed to a rectangular pool, which is excellent for laps, this is a fantastic alternative for a leisure area. A circular swimming pool may cost anything from $750 to $5,000.
| | |
| --- | --- |
| Pros | Cons |
| Excellent filtration and affordable | Constrained size; not ideal for swimmers |
5) Swimming Pool With Wood Decking
| Cost Estimation | $5,000 - $8,000 |
| --- | --- |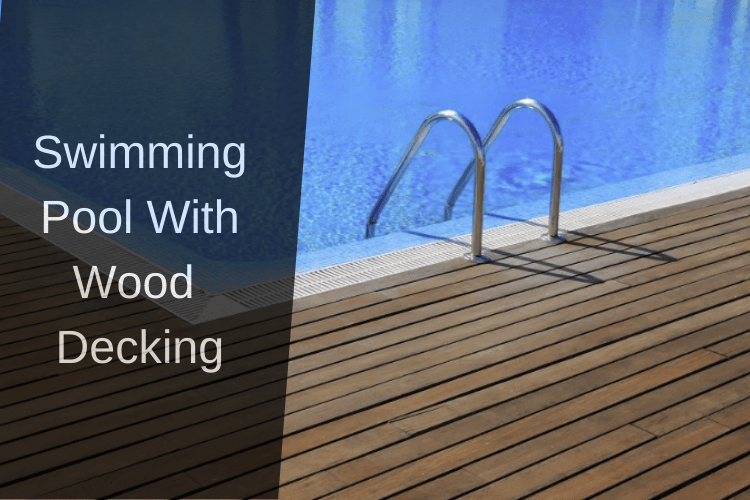 The best option for property owners who want a little patio area is to add a deck to their pool. Although you can use a variety of materials to build your pool deck, the best kind of material is textured and has a low heat retention rate so that you won't slip when walking on it. The most affordable alternative for wood decking is timber, which may offer a fantastic area for furniture like dining or lounge chairs. We also suggest Accoya wood, which is perfect for wooden decking since it is highly sustainable and stylish. The average cost of a wooden deck ranges from $5000 to $8000, but it also depends on the size and kind of material you use.
| | |
| --- | --- |
| Pros | Cons |
| Extra space for lounge chairs and other pool accessories; safe walkway | Extra cleanup and maintenance costs |
6) Swimming Pool With a Baja Shelf
| Cost Estimation | $1,000 - $1,500 |
| --- | --- |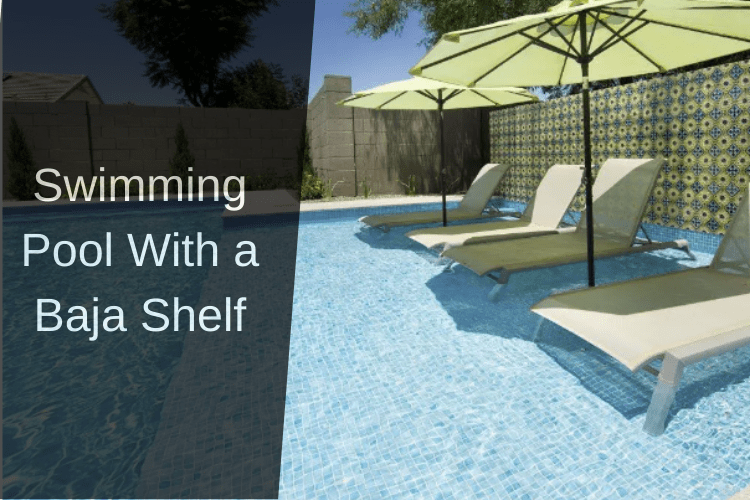 We've all heard of Baja blast but have you heard of a Baja shelf? A Baja shelf is a large pool step that is up to 16 inches deep and is frequently found in high-end hotel pools. It resembles a pool inside a pool and is quite amazing since you can relax on a sun lounger and have your feet in the water at the same time. The price of a Baja shelf may range from $1000 to $1500.
| | |
| --- | --- |
| Pros | Cons |
| Shallow water suitable for partial swimming and tanning ledge | Not ideal for kids |
7) Irregularly-Shaped Pool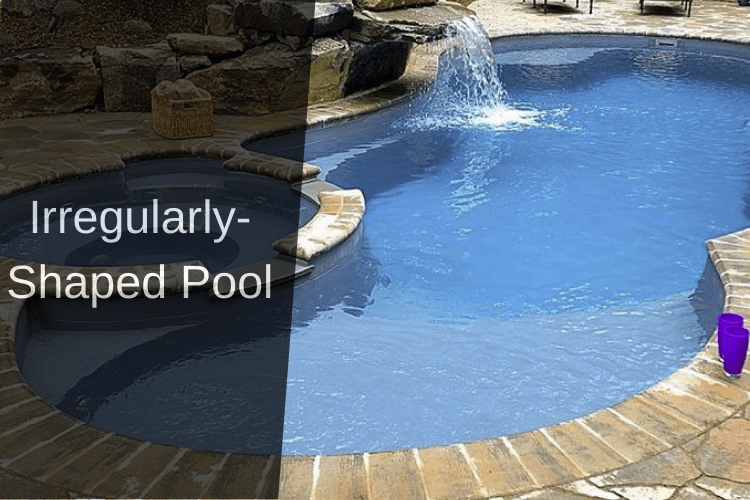 Rectangular, round, and kidney-shaped pools are frequently the most preferred pool forms. However, you can make your pool shape to your desire. Not only will this make your backyard look more interesting in terms of design but it can be the perfect size for parties as it will be a focal point in your backyard. It's recommended to consult with a pool contractor to learn more about expenses as the price of an irregularly shaped pool might vary depending on the size you want.
| | |
| --- | --- |
| Pros | Cons |
| An interesting focal point for your backyard | Might be restricted material options plus additional costs for size and shape |
8) Swimming Pool With a Slide
| Cost Estimation | $100 - $4,000 |
| --- | --- |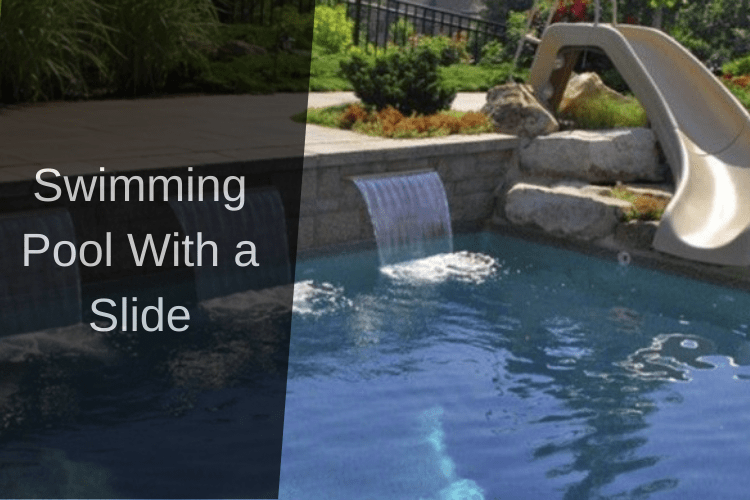 A slide is a great addition to any pool especially if you have kids or wish to make your pool an entertainment space for deep dives and more exciting swims. A pool slide may be as deep as you like and can go in any direction. Most pool slides cost between $100 and $4,000, although they can be less costly if you use less expensive materials, such as plastic.
| | |
| --- | --- |
| Pros | Cons |
| Entertainment point for families and parties | Extra cleanup costs; prone to algae growth |
9) Above Ground Pool
| Cost Estimation | Minimum cost $3,000 |
| --- | --- |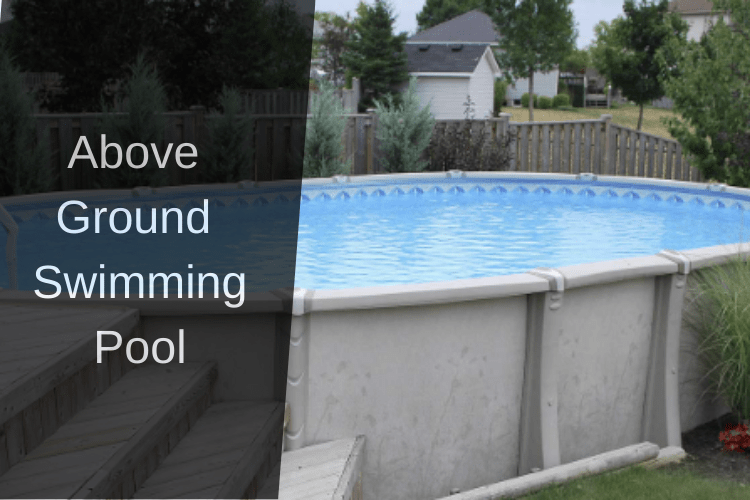 An above-ground swimming pool has open sides and may be quickly installed in a variety of configurations. They are an excellent choice for inexpensive pool ideas because they start at just $3000.
| | |
| --- | --- |
| Pros | Cons |
| Easy maintenance and affordable startup costs | Limited swim and design options |
10) In-Ground Pool
| Cost Estimation | $30,000 - $50,000 |
| --- | --- |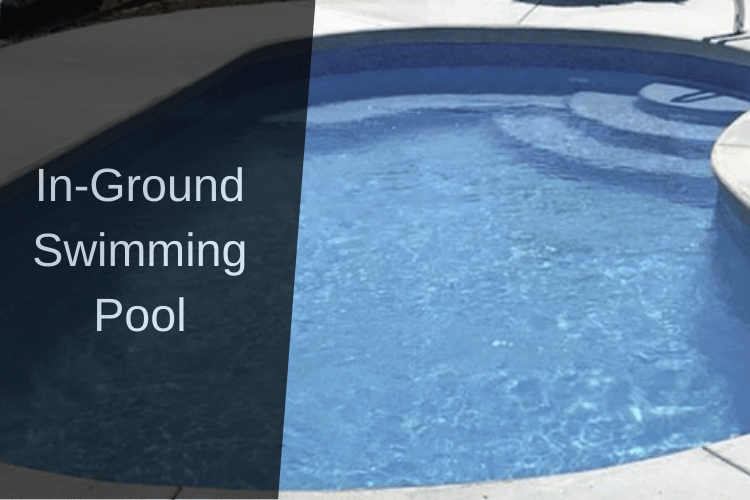 Inground pools are permanently fixed into the ground in your backyard, allowing the tops of the walls to rest comfortably on your lawn. They are durable and stylish. Depending on the size and material, an inground pool might cost you anywhere from $30,000 to $50,000 or more. Inground pools with vinyl liners are often the least expensive choice.
| | |
| --- | --- |
| Pros | Cons |
| Trendy and most popular choice; adds to home value | Expensive maintenance and startup costs |
Conclusion:
In addition to serving you and your family, a pool should enhance the aesthetic of your outdoor area. If you have a smaller backyard then you can benefit from a round pool or a spool. For bigger backyards and families who have more to splurge, consider a stylish inground pool with decking and Baja shelves combined. You can get creative with your pool design and customize it. There are so many alternatives available that you'll never feel constrained while picking a pool!