Want to make life's special little moments a bit more special? Become a photographer today. Photography is a diverse profession with a range of fields you can enter. If you enjoy working with animals perhaps you can benefit from becoming a wildlife photographer or as a wedding photographer, capturing the most memorable milestone of people's lives!
As a photographer, you have the key to capturing memories and giving permanence to them. Whew! That sounds like a big responsibility! But you'll be elated to know that the opportunities as a photographer are endless (the pay isn't too bad as well.
There are a plethora of photography jobs available all throughout the United States, waiting for you. Or if you enjoy going solo, become a freelance photographer.
If you aren't motivated yet, we are here to shed light on Rekha Garton, a professional photographer who has been successful to show you how you can begin visualizing and capturing your photography career.
The Story of Rekha Garton's Success
Rekha Garton, stills and underwater photographer, who has worked on a number of films including The Souvenir: Part II (2021), The Son (2022) and The Responder (2022), has been doing photography since her senior year of highschool and hated it. It comes as a surprise as Garton is extremely successful today with over 16 years of expertise wielding her camera. She has also produced over 700 of her images for book covers, most of which were created for writers like Nicholas Sparks, Judy Blume, Robert Ludlum, and a myriad of others.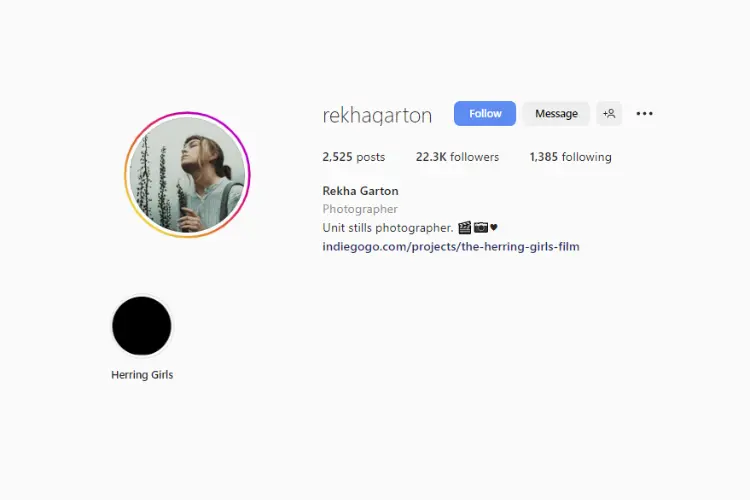 What made Garton fall in love with her craft?
Well to start off, Garton wasn't really good at school, attending university to gain some breathing space to start doing stock photos as she tells MDP, "I did stock photos, portraits, weddings, everything. Nothing felt right, and to be honest the whole photography business felt over-saturated." However, she entered the stock photo business before it became what she calls, "nonsense."
Through this business, she sold her first book cover and started exploring designing covers for books. What she loved most about it was the actualization--seeing her work as a tangible entity. After speaking with Penguin who told her that they acquire designs from book cover libraries, she took her standard stock over to book cover libraries and grew from there. However, it has been two years since Garton has produced a book cover. She mostly does film and TV stills now.
Surprisingly, she didn't even realize this was her dream job before it fell into her hands. She says it pays well but the hours are brutal still, knowing she's being part of something big is a relief, " I'd previously found photography to be a very insular, isolating place. Always in competition, hiding, no support. It has been like coming up for air. When you work in film, you're all working towards the same goal and you're supported constantly" she says. Her favorite still she has shot was the poster for The Souvenir Part II on her first day.
Lately, she has taken a big step and has produced her own short film "The Herring Girls" which is currently in post production. It has been a long way for Garton's career--from hating photography to becoming her dream job.
Here is some advice she gives to her followers over on her blog:
Word of mouth is EVERYTHING: Garton says, "Getting your first break isn't just 'it', it's not just that break you've been waiting for, you actually on average have to wait over a year to even tell anyone you've done your 'big break' let alone show anyone the photographs you're oh so proud of. NDA's loom, nepotism is at an all time high. So you spend a couple of years trying to access these 'big break' moments and of course, there's no guarantee."
Saying NO is ok: Garton advises that you should set your boundaries when it comes to timing. Don't overwork yourself if you can't. Charging for overtime or leaving when you are allotted is fine; "Passing up an 'amazing' opportunity because it puts your health, finance or something else at risk is also ok"
Demanding job = YOUR boundaries: "There's always room for negotiation, not expectations," Garton herself wishes she had boundaries when she started. She even regrets saying yes to everything.
Daily life as a photographer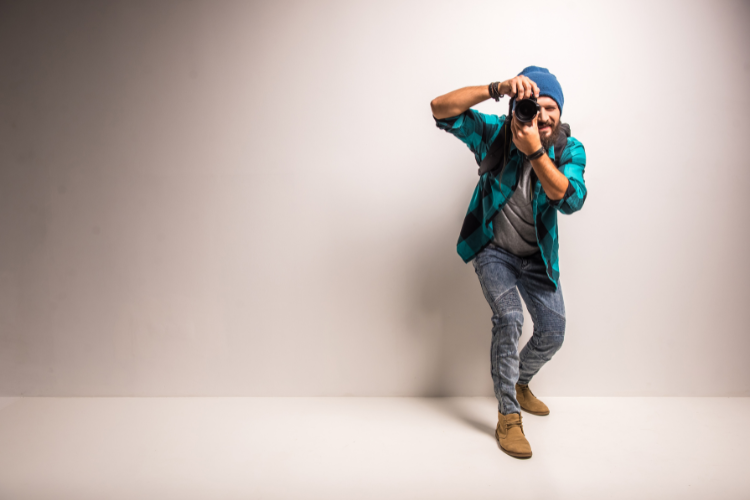 Based on Garton's experience, as a photographer you daily life will include:
Checking business emails and replying to potential clients
Managing your social media page and adjusting your website based on analytics
Organizing completed edits and a checklist of what needs to be edited
Conducting Photoshoots (majority photographers only do this 2-3 times a week)

Overall, most of your time will be dedicated to editing and organizing your business.
How to become a photographer
1) Choosing a specialty: Find out what you love capturing
The simplest step in becoming a photographer is determining your speciality, but it may also be the most challenging. You have a range of choices as a photographer. You can photograph anything from wildlife to wedding venues. All you have to do is research the topics that interest you. Different obligations apply to each field. For instance, setting up props and utilizing various media may be necessary for still life photography. As a wedding photographer, though, you might simply arrive at a location and begin taking pictures or set up a creative studio to film the bride and groom.
Fortunately, we've put up a list of the most fundamental kinds of photography so you can start:
Still life photography: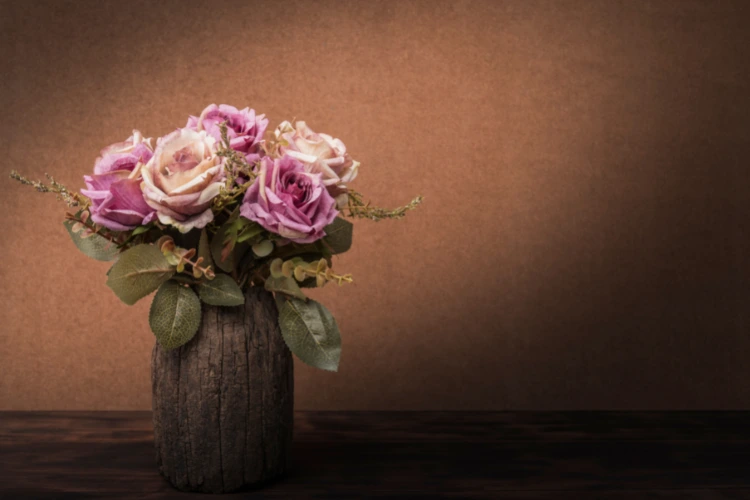 As a still life photographer, you will capture professional images of inanimate objects and/or subject matters. Furthermore, you will get to experiment with lighting, composition and other materials meaning, you'll have complete freedom to capture what you want.
Headshot photography:
Headshot photographers do not implement props or backgrounds and typically take photos for professional and legal means such as passports and company profiles. You will be primarily capturing the head, shoulders, and face of a person and curate a photo that does not include any distracting details.
Portrait photography: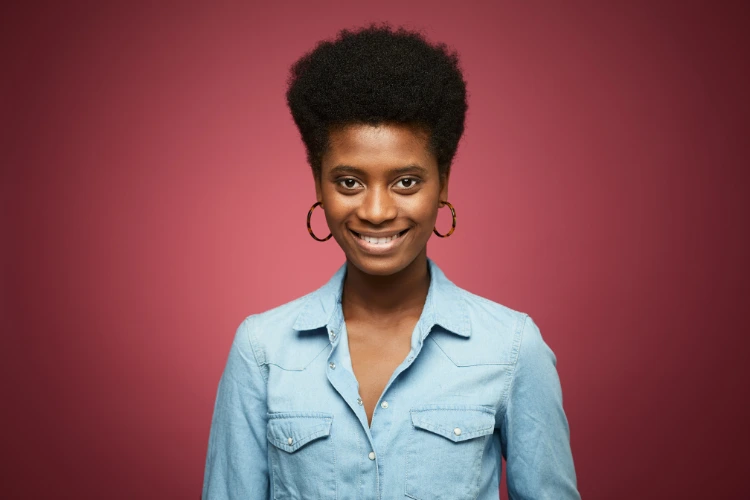 Portrait photography is different from headshot photography because a portrait attempts to capture the identity of a person and their emotions by utilizing atmosphere, poses, various lighting and backgrounds. As a portrait photographer you'll get to experience different locations and meet various clients.
Landscape photography: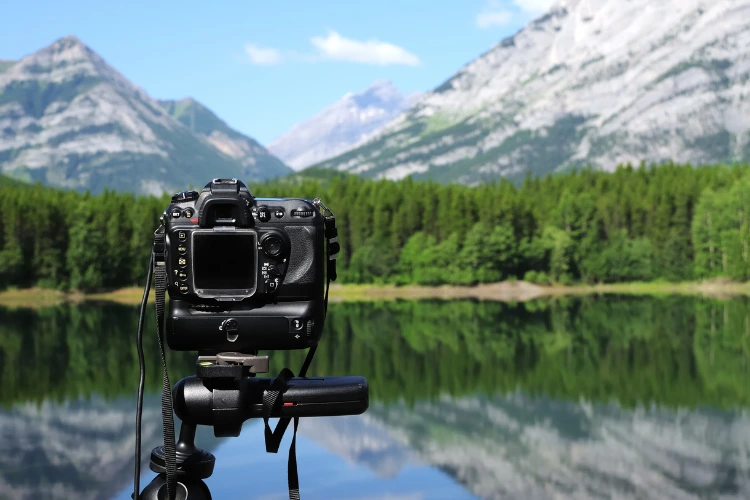 As the name suggests, landscape photography consists of capturing the natural world. However, landscape photographers also focus on architecture and structures. There is a high scope for careers in landscape photography, we recommend doing further research here.
Street photography: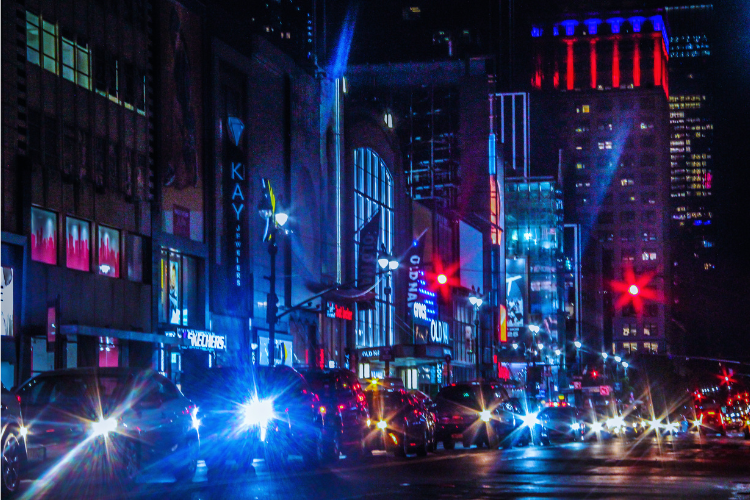 Street photographers capture life in action, photographing everyday street life in public places. Taking candid pictures enables immense growth as a photographer because it forces them to work with their environment and make the best use of it.
Food photography: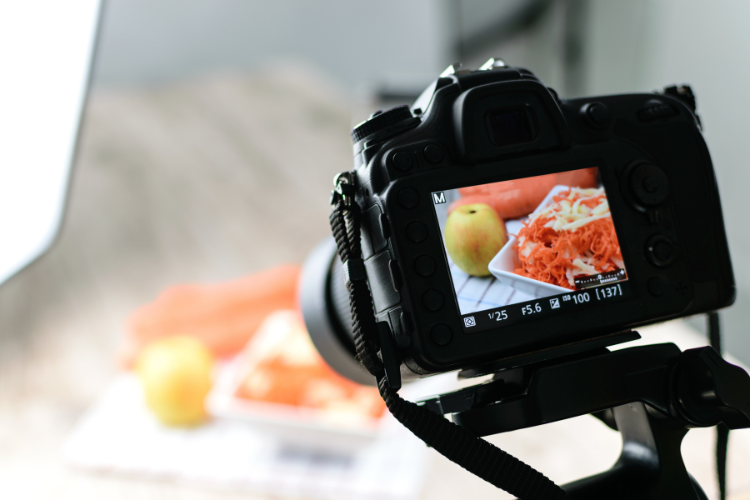 Food photography is a sub-genre of still life in which you will photograph immersive pictures of food. Typically, you will work in the commercial field of restaurants, stock images, and magazines.
Wedding photography:
As a wedding photographer, you get to capture milestones and as a bonus, attend beautiful weddings! Your career as a wedding photographer is highly rewarding. A wedding photographer can implement their own props and make a themed photoshoot for the couple getting married or, take candid photos of the event.
Aerial photography: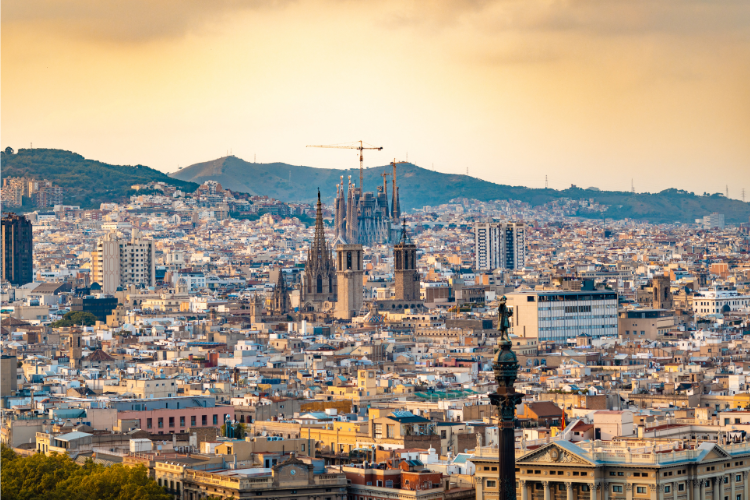 Aerial photography requires the use of drones and aircrafts fitted with cameras as it entails taking photographs from up above. It is an important aspect of map making and career options are limitless!
Pet photography: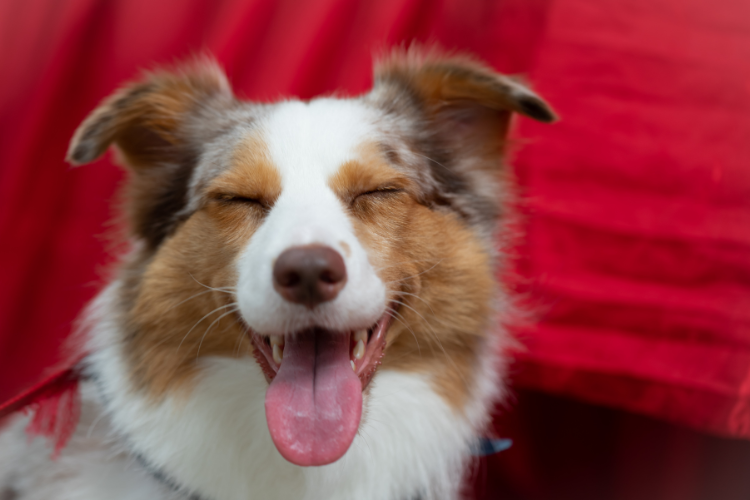 As a pet photographer, you'll be capturing your local furry friends in fun and unique photoshoots for owners and even pet conventions/competitions. Pet photography is exciting however, challenging as you must work with animals, requiring you to have a lot of patience.
Fashion photography: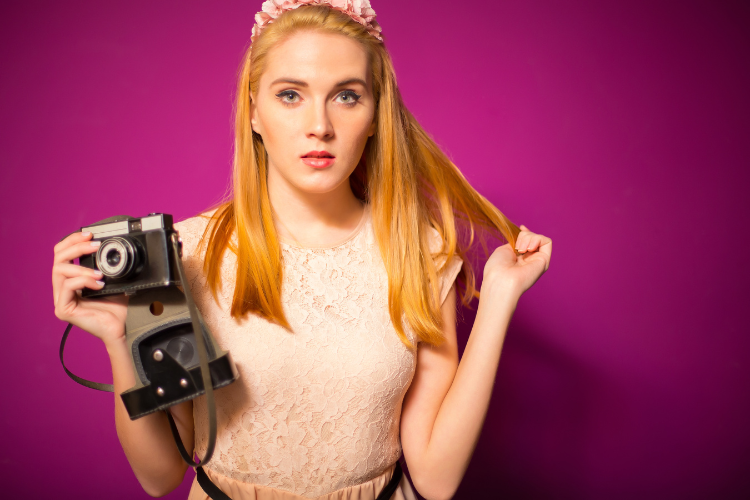 A growing speciality in the photography industry, fashion photography can lead to making huge prospects. Take clicks of stunning fashion on the run way or work with magazines to capture your favorite models! Fashion photography is limitless, however, to be successful marketing is required and connections.
2) Time to get serious: obtaining good camera and equipment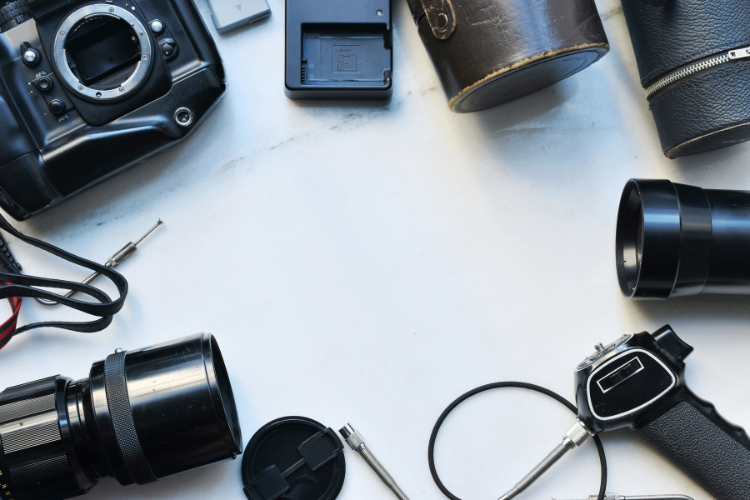 Getting a high-quality camera is crucial if being a photographer is genuinely your passion. If you can't afford one and must work with outdated technology or a smartphone, the main thing is to understand the constraints of what you have and how to make the most of it. And hey—disposable cameras are a thing again. So, just know making the best out of your situation is what matters. Nevertheless, we advise purchasing cameras from the most well-known manufacturers, like Canon, Nixon, and Sony. Moreover, you might need to purchase additional equipment like a hard drive, a good computer, editing softwares, etc.
3) Testing the waters: Experimenting
Before working with your clients, if you are just starting out with photography you should experiment. Learn the ins and outs of your camera. Become a master of your paint brush, rather your Canon, Sony, Nixon—or whatever camera model you are using! As well as, knowing the basics of composition, lighting, and exposure, you should also know how to utilize different editing tools such as Photoshop. You will need to be proficient at this to render your photos to the highest quality through filters, special effects, and even smudging out blemishes.
4) Taking a certification course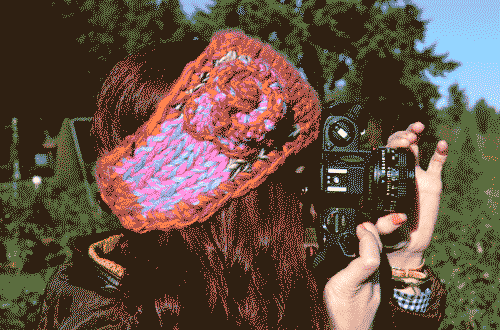 Even though it's not required, enrolling in a certification program can help you better comprehend the elements of photography. There are several free online courses accessible for people of various ability levels. You may even enroll in a brief three-hour course and earn a diploma that would enhance your public persona and enable you to shoot better pictures. Photograph certifications are available from multiple sources such as the PPCC who offer a certified professional photographer certification, the ETA who offer a computer service technician certification and the NC who offer a master digital imaging technician certificate. Your value will increase with the certificate so we highly recommend that you consider getting one.
5) Licensing, permits, and business documentation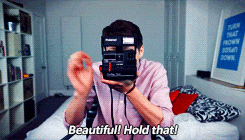 According to Improve Photography, the majority of American counties do not require a professional license to establish or maintain a photography business, although this is not always the case. For instance, several sorts of photography are prohibited in the City of Milwaukee without a professional photographer's license. Moreover, you should have a photography contract, a W9 tax form, and an invoice in general as a business.
Other regulations we recommend for research are available to view here.
Some of these include:
Commercial Rights and Non-Commercial Rights
Exclusive Rights
Non-Exclusive Rights
One Time Use
Royalty Free
Knowing your rights and having documentation in place for every client negotiation is crucial to protect yourself.
6) Marketing yourself: Using social media to your advantage
Utilizing social media is one of the numerous strategies to market oneself as a photographer. To display your work, you may set up a perfectly curated online portfolio on platforms like Instagram. Since Instagram is an app for sharing photos, it only makes sense to use it to your advantage. Use hashtags and SEO to grow your following. Post stories and highlight them so that your prospective clients can see your day to day. This is essential because it not only provides clients with a tangible portfolio to look at, but it also fosters community and confidence. Other ways to market yourself is to meet up with other photographers and do collaborations. You can also start attending photography conferences and volunteer your time to local businesses and offer photo shoots.

Stats
According to the Bureau of Labor Statistics, industries with the highest published employment and wages for Photographers include scientific and technical services with nearly 19,430 employment opportunities and 2.55% of industry employment. However, radio and television broadcasting gives a higher project salary, a difference of $10,060 higher income than scientific photography. The lowest field is in automobile dealers with 0.07% of industry employment.
As reported by Zippia, there are 34,301 professional photographers currently in the United States with 52.6% being women and 47.4% men, with an average age of 38 years old. Nevertheless, the gender pay gap only allowed women to earn 93% of what men earned in 2021.
DataUsa reports that the number of employed photographers has been declining at a rate of −0.345%. This is because everyone has a high quality camera more or less at the touch of their finger tips—smartphones. With digitization rising, anyone could market themselves as a professional photographer and be able to plan a photoshoot with readily available resources, filter and edit photos without the need for complex knowledge of Photoshop, and even print professional-grade photos at their local CVS for a cheap price.
5 Problems all photographers face
1) Financing your business the beginning
Starting a business may be challenging financially. If you already own a camera, it could be simpler because you can use public spaces as photographic locations. If not, or if you don't have a studio, it might be more difficult. Teaching people photography online is an effective approach to earn a passive income. Maintain your day job as well. To have enough money to support their creative businesses, the majority of photographers and other creatives have a standard office job. Overall, it's more important to pursue your passions than focusing on money.
2) Marketing your photography business
Marketing is essential for any creative business—how else will clients get to see what you're all about? Brush up on Search Engine Optimization and find out how you can make a creative and engaging website or social media platform where prospective clients can not only see your work but contact you right away. Real client testimonials also make you more trustworthy as they are a sort of "proof" of your experience. Get clients to post reviews on your page, it's great website content and can get the word around about your company. Moreover, we recommend choosing a vision for your photography that way your pages look cohesive and have a sense of direction. Take some creative clicks that inspire you and represent what you are as an artist. You'll attract a niche that is looking for a photographer that performs exactly like you!

3) Photography permissions
Find a stunning site that you want to use for your upcoming photo shoot? That great, beautiful architecture can boost your creativity but, guess what? You can't just go in and start taking pictures just because you have a professional camera in your hand and a name badge that reads "photography"! You require a permit unless you're in a public area.
Additionally, you must have this authorization in writing, not just verbally. For photography on private property, you need to schedule this permission before your shoot so that you can show up with the proper documentation on shoot day if any security or person were to ask why you were filming in this location.
4) Expensive equipment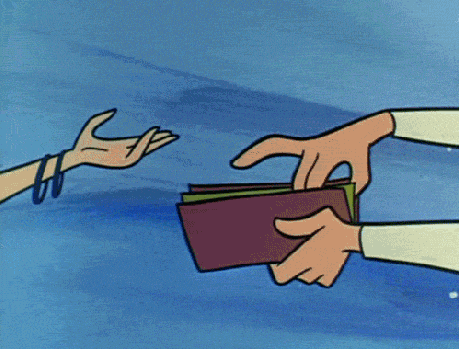 As a photographer buying equipment can be a strain on your budget. If you are a street photographer, we genuinely advise making investments in quality gear, maintenance supplies, and services so you can keep your camera in top condition and ensure that it lasts for a very long time. We advise beginning with a smaller camera and working your way up if you are a photographer who anticipates spending a little amount on locations and props for your sessions. Either way, you can manage your budget by prioritizing your needs.
A better camera will indeed give you a higher resolution image but, true skill and talent is able to take form across all equipment. There's no shame in having a small camera when you're starting out!
5) Scheduling clients
Too many clients - a blessing and a curse!
Scheduling clients may be stressful, especially if they are late or you have too many to fit into a workable schedule. The easiest approach to handle this is to have set shooting times and a contract that allows for a 15-minute grace period if a client is going to be late. By following a precise procedure, you can execute a photoshoot effectively and move on to the next without wasting any time. Additionally, we advise not biting off more than you can chew. When you first start out, you might be thrilled to have a lot of clients, but resist the urge to accept all of them. You might be desperate to build a portfolio but only take on shoots that are worthwhile and can lead to better opportunities.
Salary
According to Salary.com, The average photographer in the United States as of November 23, 2022 makes $68,835. however the salary range Falls between a minimum of $60,000 and $79,691. This salary depends on a lot of factors including education, certification skills, experience and projected income based on your state's median salary for photographers.
Conversely, Ziprecruiter has noted that photographers can make as high as $103,000 and as low as $15,000. However, the average is $46,054 or $22.14 an hour or $885/week or $3,837/month.
Overall, the reported salary is diverse across these reputable sources, nevertheless they maintain the fact that experience and market is what determines projected salary and job outlook. Ziprecruiter states that Texas has a higher job market for photographers, ranking number 37 out of 50 states nationwide for Photographer salaries. Whereas Wisconsin ranks lower, salaries averaging out to $38,636.
Furthermore, the speciality you choose also determines your salary as wedding photographers make much more than for example, a food photographer or pet photographer.