Millions of people use social media to search for local businesses nearby including plumbers. If you are running a plumbing business then it will be beneficial to establish a social media presence for your plumbing business and its details to the customer, although it may be complicated and time-consuming, it will help you to attract more and more customers by targeting the right audience at the right time.
This guide will provide you with detailed information about how plumbers use social media to promote their plumbing business. It will let you to expand your business to a different area where your services are needed and admired. For this purpose, First, you must have the website of your plumbing company, Secondly, You must have a listing of yourplumbing business on any top-rating business directories sites, along with detailed information about your plumbing business.
In this modern era, most people spend most of their time using social media platforms on their cell phones like Facebook, Twitter, etc. So, you can easily reach your target audience through social media to fulfill their plumbing requirements.
.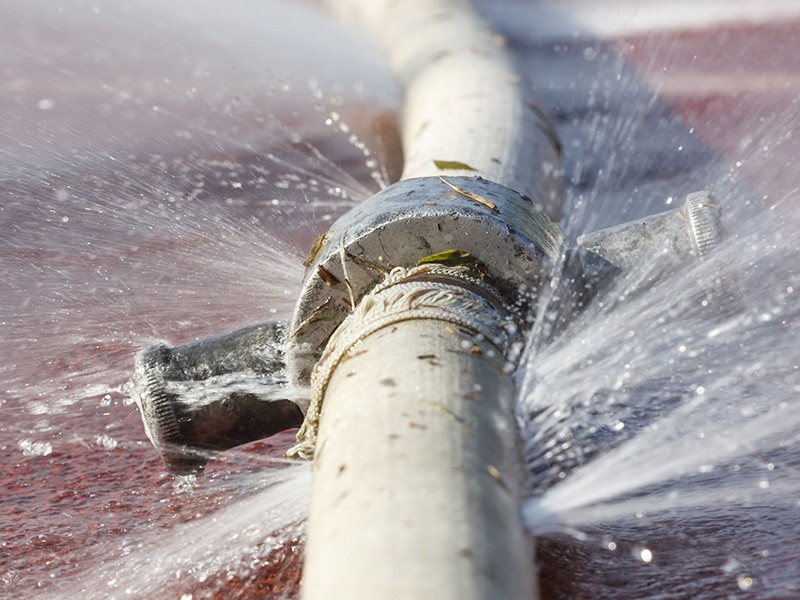 Following are some of the major reasons why Should a plumber use social media to promote their plumbing business.
Reach Target Audience
The major reason to use social media is to reach your target audience and let them know about your business and its specifications. There are more than five billion people using social media apps so it is best for plumbers as well to promote their business on these platforms to get access to a huge audience of potential customers.
Brand Awareness
Your Brand is your reputation, So, be careful in branding your plumbing service. Most plumbing contractors use the following mentioned details to promote a brand.
Logo
Patterns & Icons
Website Design
Business details(Your location, Phone Number, Business Email, Portfolio)
Way of advertisement
Brand marketing (SEO, Email marketing, PPC)
This may make you more visible to the potential and the most relevant customers along with your plumbing business details, and your portfolio, Which may enhance your chances to get hired.
Build Strong Relations
You can build strong relations with your customers by engaging with them through social media. Your followers will come to know about your personality and services. You can build trust among them over time and make new customers. You can also talk to them directly to build strong relations.
Here are some effective points to make a strong relationship with customers.
Know your Customer
Communicate with them
"Wow" your costumers
Be empathetic
Always provide excellent customer service.
Be polite
Being an active part of the relevant community
Be thankful
Give the customer more than, they were expecting.
Get Qualified Leads
These plumbers will get more and more qualified leads depending that how may someone has done the practice over the above-mentioned points. The plumbers who are active on social media as the people who show interest in your posts and business can become your customer later on. When you notice a person following you on social media, it means he is interested in your business. So, you must keep engaging with them through your posts and get a qualified lead there.
How To Use social media For Promotion?
Here are some techniques or tips you can follow to promote your business:
Pick Right Platform
First, you must choose the right platform that could let you get a large audience. The platform must be chosen depending on your target audience as every social media platform has a different user base. For your information, Twitter has a limit of 280 characters which is an ideal platform to share different ideas and tips related to plumbing companies.
LinkedIn is considered best for networking-minded people. On Facebook, you can post different types of content so it is best for reaching a large target audience. You can create groups on Facebook related to plumbing companies. You can also share videos of your plumbing contractors on YouTube.
Share Your Content in Time
Tips to promote a plumbing business include timely sharing of company-related content. You should also share videos or images related to your company because people are more attracted to visuals as compared to text. Every type of social media post has a different goal.
A plumbing company can post on social media according to the requirement of time to educate, promote and engage with the target audience. For example, If there is an event of Christmas, then you may post your business according to that. If you post irrelevant content on your promotional website, the customers might lose interest in your business. So, make sure your post is relevant content and according to the requirement of the time.
Post Frequently
If you want to know how to make your plumbing business grow, you must post frequently. Never give a gap of more than two days in your posts because your customers will think your business is not active and will not contact you.
It would be best if you create at least one post daily regarding your plumbing business. But you can also create four to five posts every week to engage with your customers.
Run Paid Ads
Running paid ads or PPC will boost your visibility on the search engines of most social media platforms. For example, you can see Facebook and Instagram letting you run paid ads of your content to reach your target audience.
You need to pay for boosting your posts. If you are not low on budget, you can employ social media marketing that could help you get an audience by gender, age, interests, and demographics. In this way, you can expand your plumbing business.
Be Social
You need to be social. You must create engaging content to gain the attention of the audience.
Here are some points to become more social.
Be motivated
Practice to listen
Offer complaints
Get involved
Be an active part of the community
Be a volunteer
Always answer the calls
Always answer the mails
Recognize, when customers need you
In this way, you will get the attention of a large audience and expand your business in different regions.
Conclusion
This is how plumbers use social media to promote their business but you must choose the right platform. You can choose the platform depending on your target audience. You must know about the strategies that can be used for promoting your business if you are searching for something like how to grow your plumbing business. The best use of social media to promote a plumbing business is to stay connected with your audience and share posts frequently and be an active part of the community to get remain in the eyes if the customer, which may help in getting more and more qualified leads.