Taking a shower is much more than just cleaning yourself. It is therapy, it is healing, and a daily token of self-love. However, to achieve its essence, you need to give it a complete chance to prove itself. The foremost thing you need to do to make your showers therapeutic is a squeaky-clean space for showering. But, we know, just like anything, your shower space can also get untidy no matter how much you care for it.
The glass shower doors trending design can get dirty because of their exposure to soap, hard water, body skin cells, dirt, hair and skin oil, etc. If your glass shower door is also looking dirty, do not worry… You are not alone.
First of all, we highly recommend you maintain a cleaning routine for your shower. You should set some rules to keep your glass shower doors swiped and cleaned on different scales daily, weekly, and monthly basis. If you are a clean freak, you must already be doing so, and the information we will provide will only be a cherry on the top. But, if you do not already follow a strict cleaning routine, this is a sign to start doing so!
Here we have come up with ten unique and effective ways to clean your glass shower doors in a way that you can enjoy your soothing shower again without any worry.
Squeegee
You can free yourself from maximum hassle if you maintain a routine of giving your glass shower doors a good swipe right after every shower with the help of a squeegee. Just hang this pretty little effective tool inside your shower cube for everyone to use. The dampness after the shower can cause a lot of bacteria and soap scum to accumulate. Such an environment is also a haven for mould. But a quick wipe with a squeegee can nip the evil in the bud right away!
DIY Methods of Cleaning Glass Shower Door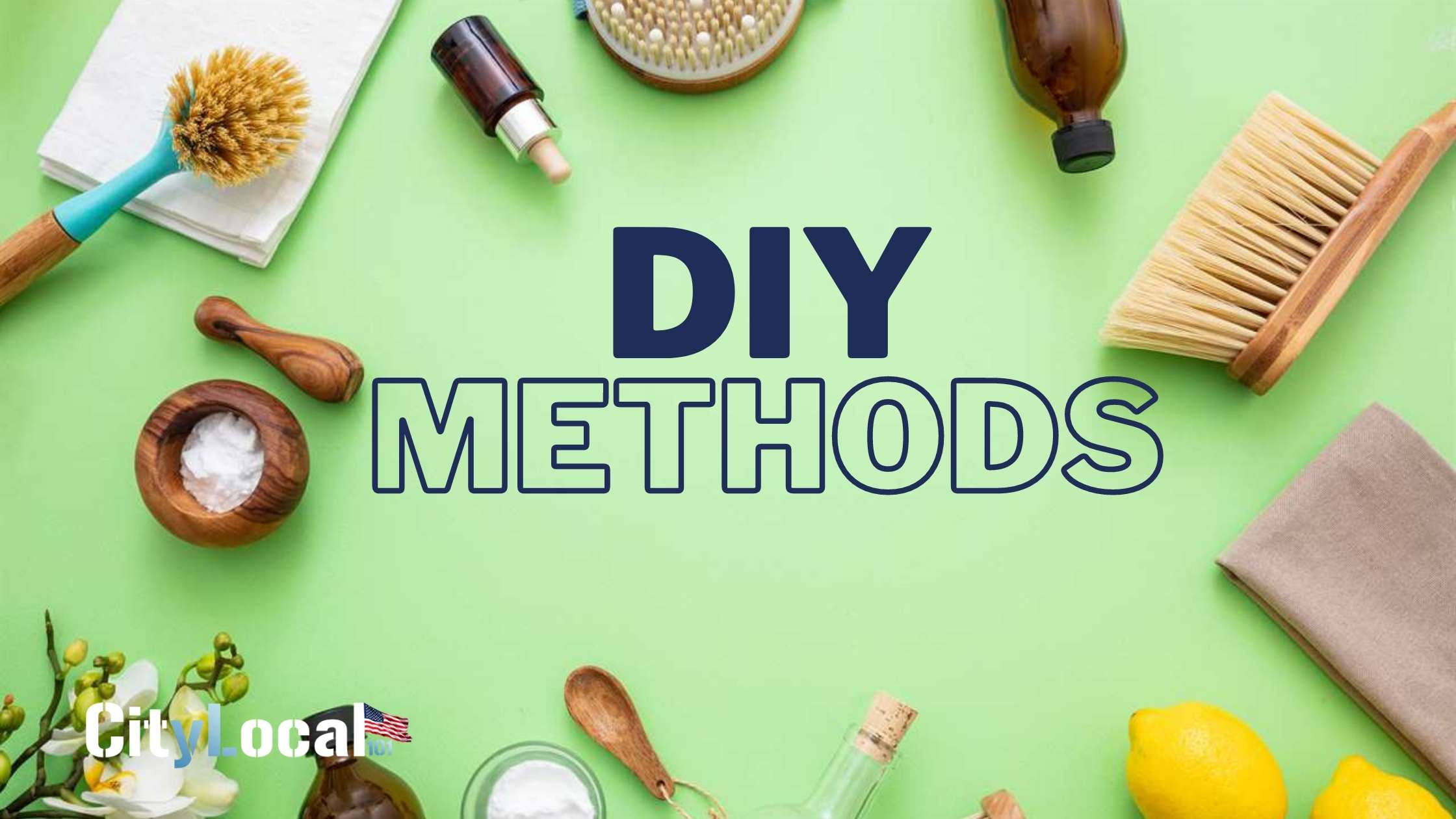 Where there is a will, there is a way! If you are enthusiastic about keeping your shower doors clean and remodel your bathroom. We have got a number of DIY sprays under our sleeve that you can use for your benefit! Let's not beat around the bush and find out what you can do with them!
White Vinegar
Using distilled white vinegar can be a fantastic choice! This is cheap and super effective. However, if you have stones in the bathroom in any sense, we recommend you not to go for this option as it can be harmful to the stones. The method is pretty simple, though. All you need to do is take equal parts of white vinegar and dishwasher and put them in a spray bottle. Just spray the mixture onto the glass and then wipe it off with the help of a sponge.
It is super necessary that you test it on a small patch to check that the mixture does not scratch the glass. You can also put this mixture in the nooks and cracks to uproot stubborn dust or soap scum.
Baking Soda
This is another excellent DIY method. All you got to do is make a pretty thick paste by combining baking soda with water and applying it to the glass. Then wait for a while and sweep it off with the help of a sponge soaked in vinegar.
Using the paste of vinegar and baking soda is also a good option!
Ammonia
This is an intense cleaning method! So, brace yourself!
Firstly, do enough ventilation! Open all the doors and windows of your bathroom and attached room and turn on the exhaust fan. Now completely cover your face, arms, and any exposed part of your body.
Mix one part of ammonia with three parts of water in a spray bottle to create this DIY solution. Now you have to spray this solution on the heavily scummed parts of the glass door, and then you have to scrub it efficiently with the help of a brush. After that, carefully rinse the surface and let it get dry to see the magical results!
If the scum is not too much, you can use a mixture of ammonia and distilled water. This mixture is excellent for getting rid of hard water stains.
Lemon Juice
You can both make a mixture or rub the lemon directly on the glass. It is a very refreshingly-smelling cleaning option!
To make the mixture, you can use the juice of three lemons with water, put it in the spray bottle, and spray it on the glass. Then wait for five minutes to wipe it off entirely from the surface.
The other way is to cut the lemon in half, dip it in baking soda, and then rub it on the glass. Then rinse the surface with distilled water and let it dry.
Dryer Sheets
No home is devoid of the comfort of dryer sheets for laundry! So, if you have some at your place, you can use it to clean your glass shower doors quite amazingly! The dryer sheets are supposed to work in a way that softens the water deposits. So, if you have some built-up on the glass doors, you can make the dryer sheets do their magic! Just use a damp dryer sheet on the surface and wipe it from top to bottom.
Toothbrushes
If you want to reach in the nooks and corners of the cracks of the glass door and the hinges, you can make a toothbrush do the job! Just use a toothbrush as a weekly cleaning routine, put a little cleaner on it, and then scrub it on the edges and creases to get rid of mould, build-up, dirt, and germs!
Work On The Effective Ventilation
A well-ventilated shower cube can solve half of the issues. If the ventilation is working effectively, rest be assured that mold will not grow quickly. So, to keep your glass shower door clean and free from mold, you can strategize novel and effective ventilation plans!
Change The Soap You Use
The soap scum is caused by the soap only as it contains paraffin wax. If soap scum is your biggest concern, you can seriously consider opting for shower gels or body wash. This can solve this issue for sure.
Commercial Cleaners
Be that as it may, you cannot always make DIY methods to provide you with commercial-level results. No matter how bad you try, sometimes you have to rely on the commercial cleaners to do the job they promise to do. So, get yourself a good quality commercial cleaner (best if eco-friendly) and keep it in your home to use if nothing else works!
So, we hope this blog helps you in making your shower your go-to comfort zone! Showers are an essential part of our daily lives, and with little effort, we can make that part mentally soothing for us. Cleanliness of that place is the first step!
So, use these tips to make it a better place and let us know they helped. If you have your unique method, share it with us!