What Makes a Good Small Business?
Believe it or not, most small business owners have never taken any form of business education. According to research gathered by QuickBooks, 46% of small business owners have no formal business education, while 32% have only completed a few business classes. It follows that starting a small business doesn't require any prior business or entrepreneurial experience. What you really need is a passion to serve clients, make a difference, and add value to the market. Businesses that are founded just for financial gain seldom succeed. Customers return again and time again if they are treated with respect and value, thus business owners that are really committed and customer-focused thrive the most. This is why Jeff Weiner, the executive chairman of LinkedIn, claims that as a result, just 80% of small businesses succeed in surviving their first year and barely make it to the five-year mark.
A small business is described as a company that operates on a micro level, requires little in the way of a capital outlay or manpower, and is often controlled by a single owner or a small group of people. Nevertheless, despite their minor scale operation, they are crucial to a nation's economic progress. Examples include neighborhood stores or online companies that provide a specific type of product while employing nearby and readily accessible resources.
You need to be ready to take risks and offer something special to society in order to run a successful small business. You can only manage a small business if you have a clear vision and a strong sense of enthusiasm. Determining the sort of small business you can start, though, may be challenging. We are here to give you a list of ideas for small businesses that are client-centered, concentrate on processing items, and cater to customers' demands. If you have the ability and motivation to succeed, you can easily start one of these enterprises since they are low-cost business ideas with high profits.
Low-Cost Business Ideas with High Profit 2023
Freelance Writing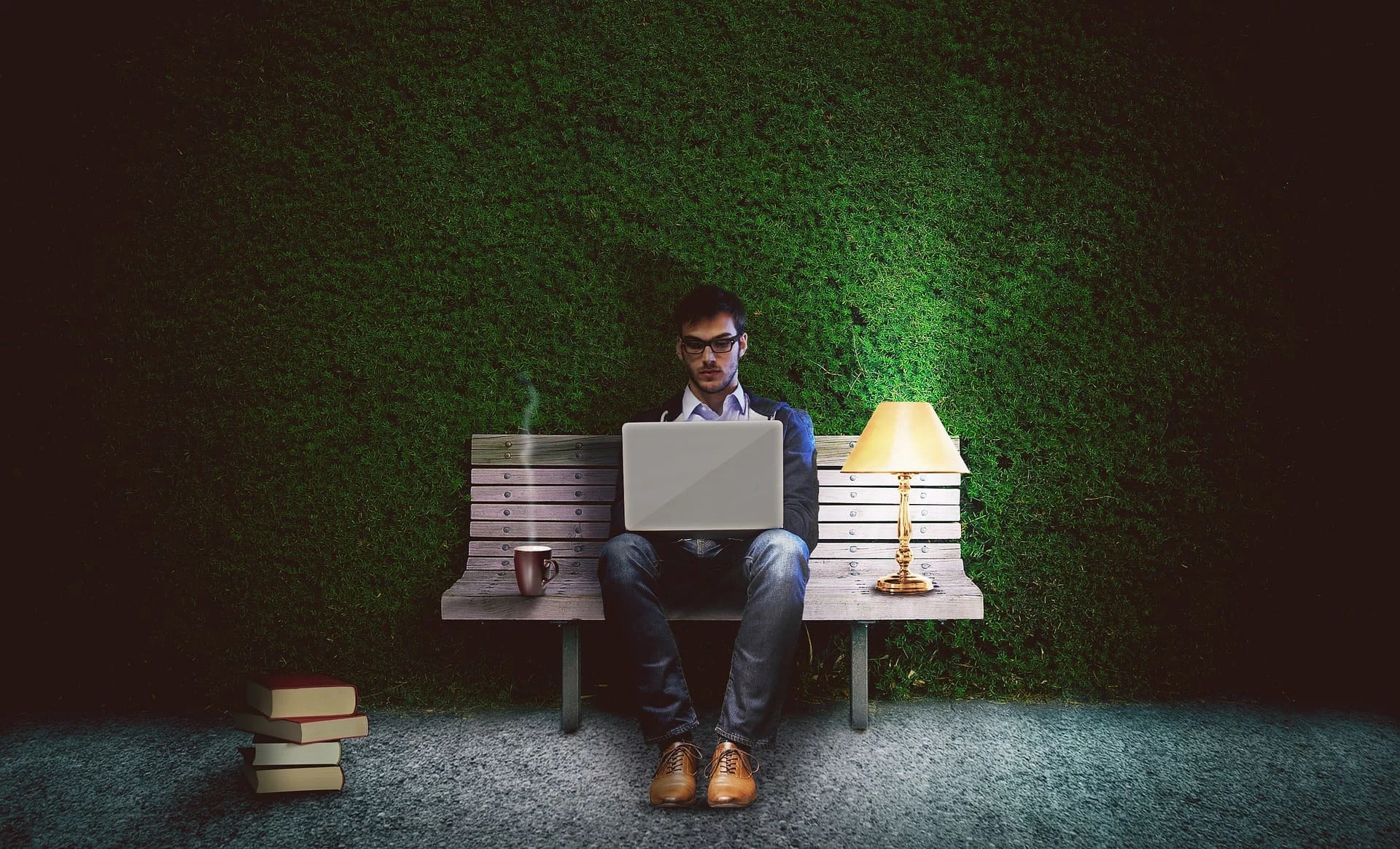 You can present your portfolio and launch a freelance writing career if you are an excellent writer (extra points if you have a degree in English or Creative Writing/Journalism). What's beneficial about freelance writing is that you can take on projects you truly want to do, rather than just accepting all requests. As long as you have access to the internet and a computer to type on, you may choose your own hours and work from home. However, depending on the area you want to work in, you do need to be a masterful writer. You may work as a freelance writer in a variety of fields, including journalism, home and lifestyle blogging, and medical writing.
Writing isn't just about stating the obvious, a writer should appeal to the audience's emotion and sense of logic in order to convince them about what you are writing. A portfolio is the first thing you would need to make to start your freelance writing business. Even if you have never written before, you can give yourself a "mock" project to work on relevant to your industry in order to display that you have the skills it takes.
Learn more about "How to Become a Successful Freelance Writer like Anna Codrea-Rado"
Social Media Consulting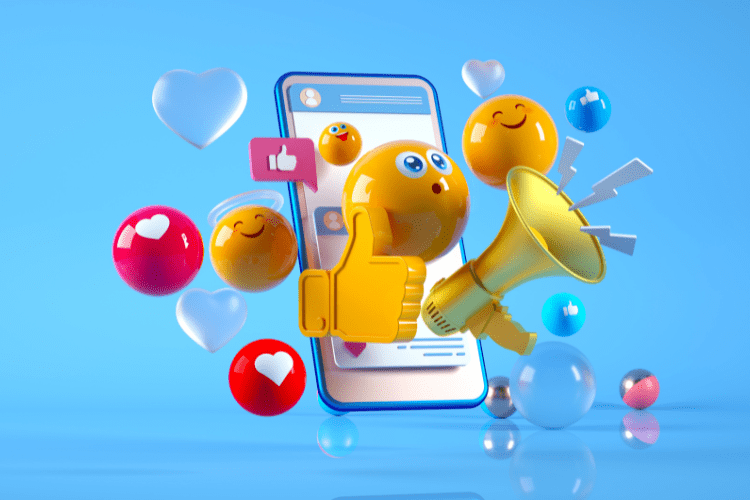 Social media consulting is one of the most popular small businesses you can own. Rather than marketing companies, you simply consult them on how to gain a following on social media. Social media consultants assist people or organizations in enhancing, boosting, and expanding their presence on social networks. For a social media consulting small business, you need proven work on pages that you have helped grow and a consulting plan you can offer companies. Another thing that can be beneficial and give clients more confidence in you is gaining a certification. Small courses are available online through various trusted companies like Google, Facebook, and more. These courses are like a "gold sticker" that shows you are legit at what you do. If you are just starting, take up pro bono or free work to gain some experience and add to your portfolio. Show clients, you know how to manipulate algorithms and boost their platforms.
Find Out: How to become a Social Media Consultant like Renowned Neal Schaffer
Online Teaching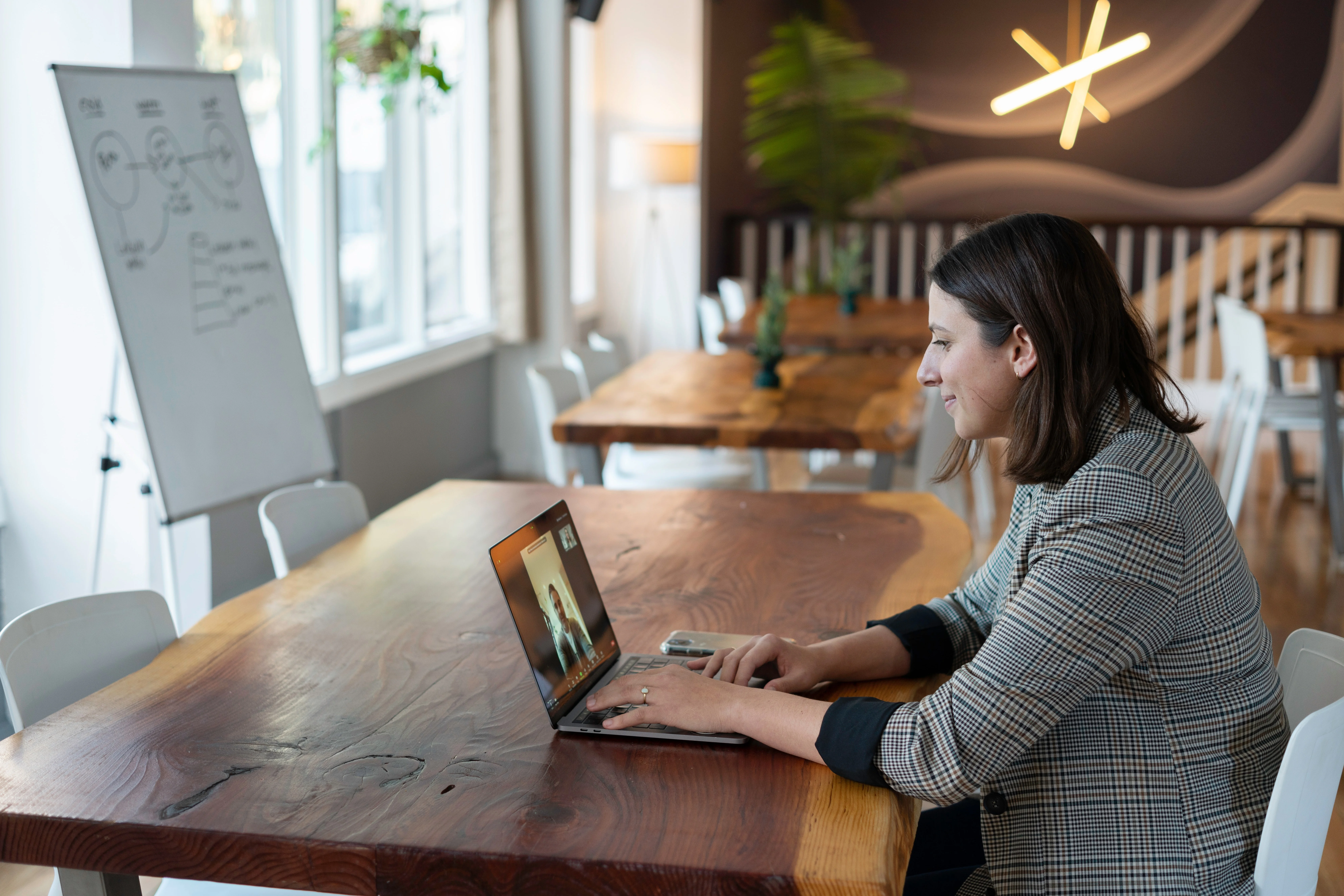 If you are competent at almost anything, starting your own online teaching or tutoring business is a terrific business idea! There are a lot of people who want to learn a new skill or advance their knowledge of languages, art, maths, writing, and other subjects. If you're proficient in any of these or even something else, people out there are willing to take on your skills and learn from an expert.
Through social media networks, you can promote your online tutoring or teaching courses, showcasing your work, lesson plans, and courses you provide along with contact information.
You can start online teaching through Zoom or any other platform that allows you to meet with individuals privately or in a group setting. Online learning is nothing new to people because they are already accustomed to using such platforms. It has been more and more popular, particularly after the COVID-19 pandemic.
Read more: How to Become an Online Teacher Today: Udemy and Impact of Online Learning
Freelance Graphic Design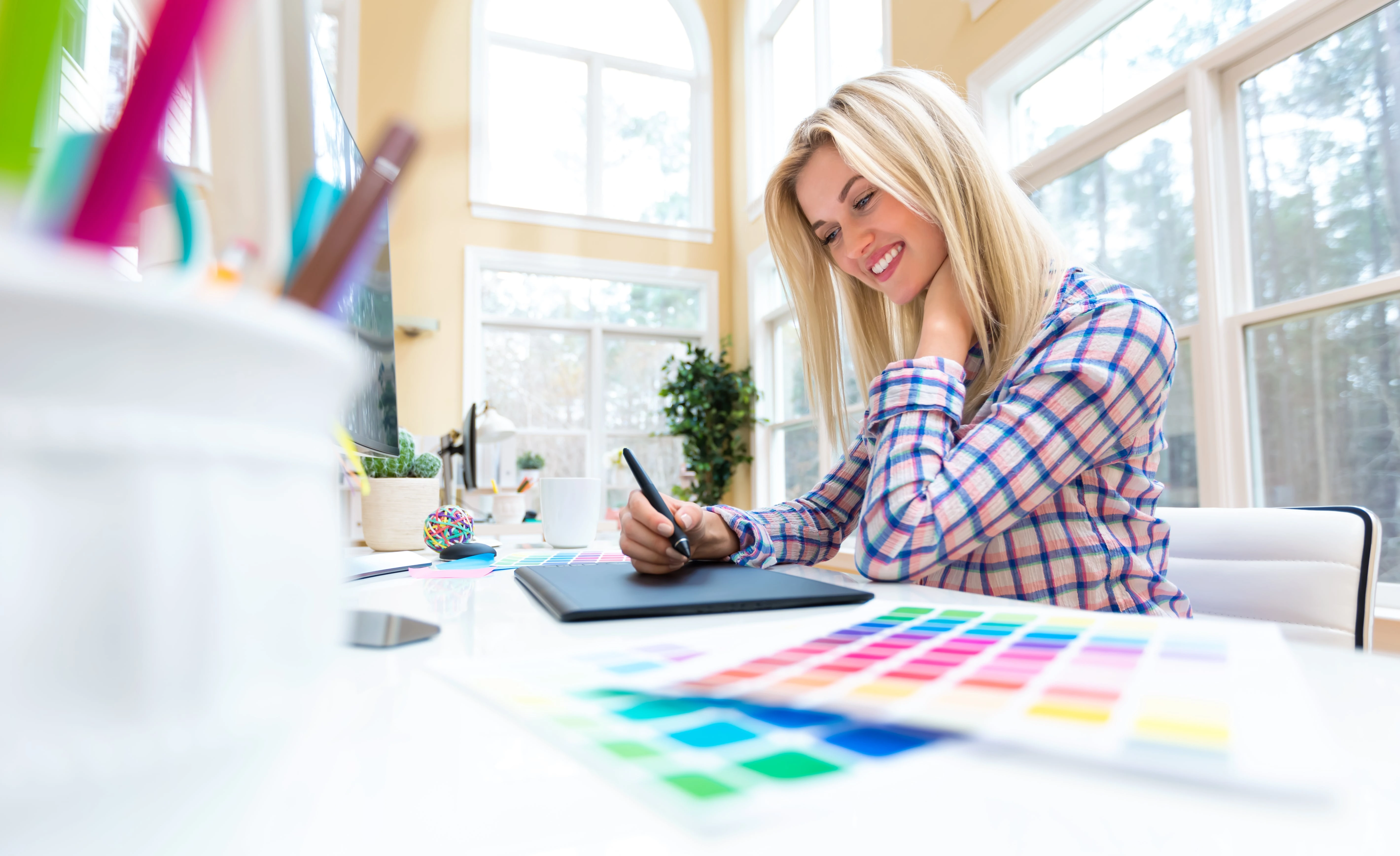 You may be in luck if you excel in drawing or graphic design using Photoshop, Canva, or any other program because you can work as a freelance graphic designer. A freelance graphic designer, like a freelance writer, is able to pursue whatever projects they want to in any field they choose to work in. As a freelance graphic designer, you may choose your own schedule, express your creativity, and work with the program of your choice instead of being constrained by company rules and deadlines.
You could provide services like designing packaging or advertisements, landing pages for other companies' websites, and posters for nearby businesses.
You might have anticipated that a portfolio is also necessary if you want to work as a freelance graphic designer. A Google Drive folder or an internet webpage can be used to display your work. Link these to potential customers to demonstrate your work. Joining services like Fiverr, which let you market yourself and let others hire you directly, is another simple choice.
Full Guide on: How to Become a Freelance Graphic Designer like Lindon Leader
Professional Organizing and Cleaning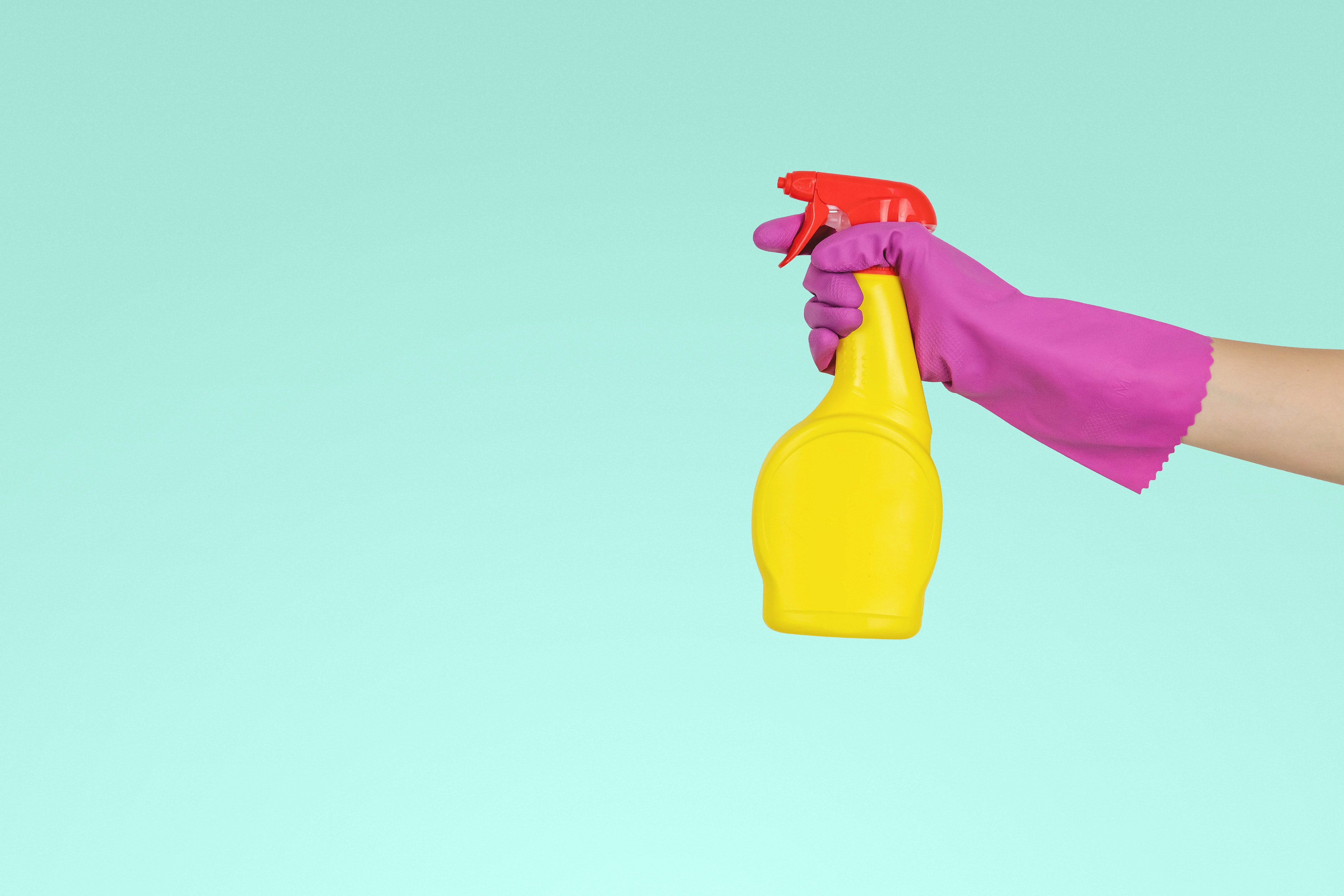 Have you always loved organizing and cleaning and ready to take your skills outside your own family home? Believe it or not there are many individuals who are disabled, unable to keep up after themselves due to busy schedules, or simply don't have a facet to clean, looking for a person to organize and tidy their space.
Cleaning is a skill that needs a lot of effort and physical effort, which is why many people choose not to do it themselves. You can launch a professional organizing and cleaning business where you physically visit sites to arrange and clean the area. You can also start your own blog and offer organizing tips to others. Overall, this kind of labor is very profitable and useful since there is a need for it because people are constantly looking for additional hands.
However, you must consider your schedule and your investment in cleaning supplies. This is a key point to understand because, in order to run your business profitably, you must ensure that you only utilize a small number of tools for each project and avoid scheduling conflicts.
Must Read: How to start a Professional Organizing and House Cleaning Business Like CleanHappyCo
Personal Training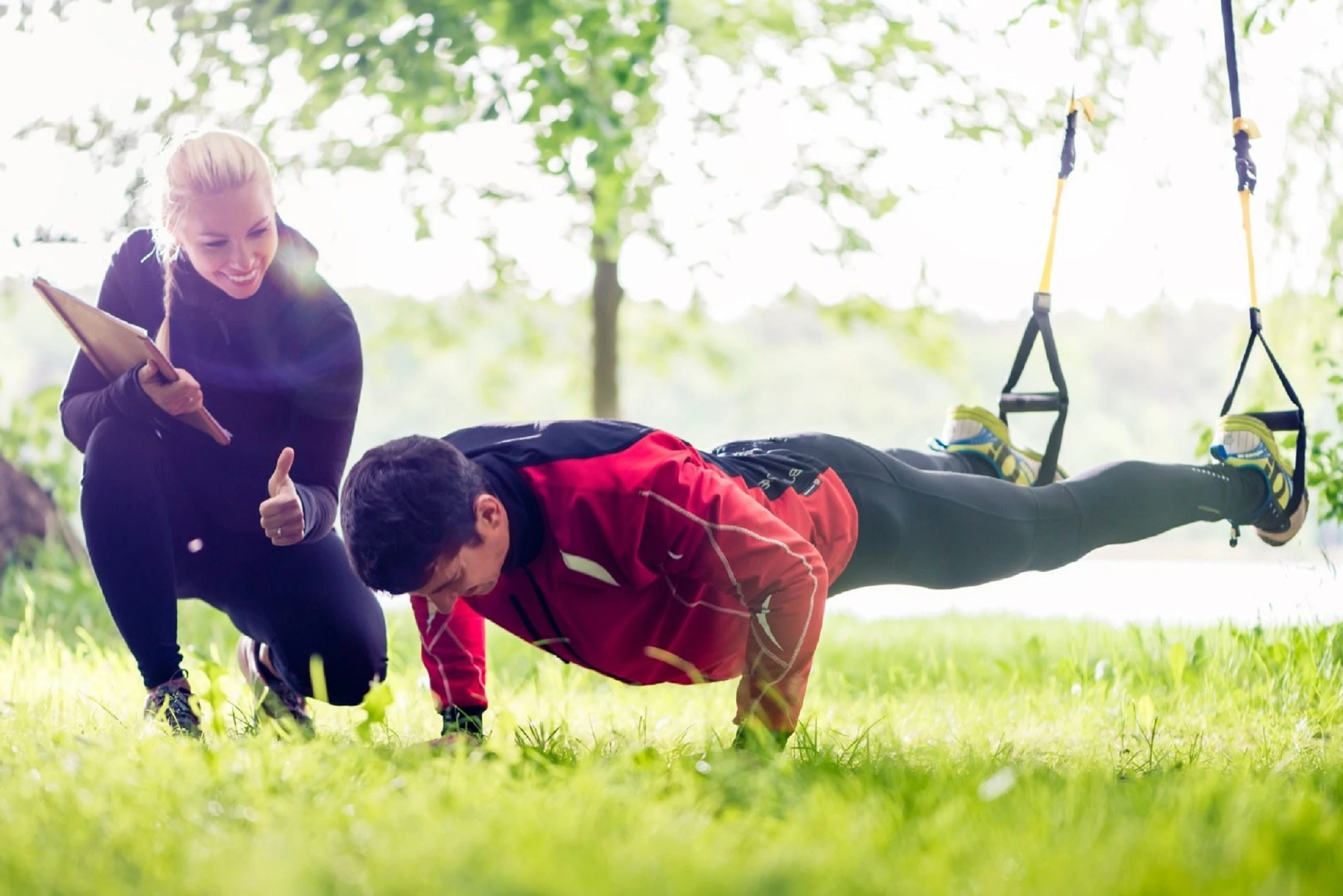 You could find it advantageous to start a personal training small company if you regularly visit the gym and have expertise with bodybuilding, protein balance, nutrition, diet, and how to exercise and maintain a desired body type. Since you could start by selling your services to individuals who frequent your local gym, starting this is fairly simple. Videos that demonstrate your exercise routine are also excellent tools for marketing your company because they attract a lot of followers and are frequently searched for on social media platforms.
Simply being yourself is all you need for this profession, along with excellent time management abilities and a solid grasp of interpersonal dynamics. A personal trainer should be encouraging and effective in inspiring those who are having trouble working out or losing weight.
Must Explore How to Become a Personal Trainer : Change Lives like Sasha Meets Fitness
Lawn Care/Landscape Service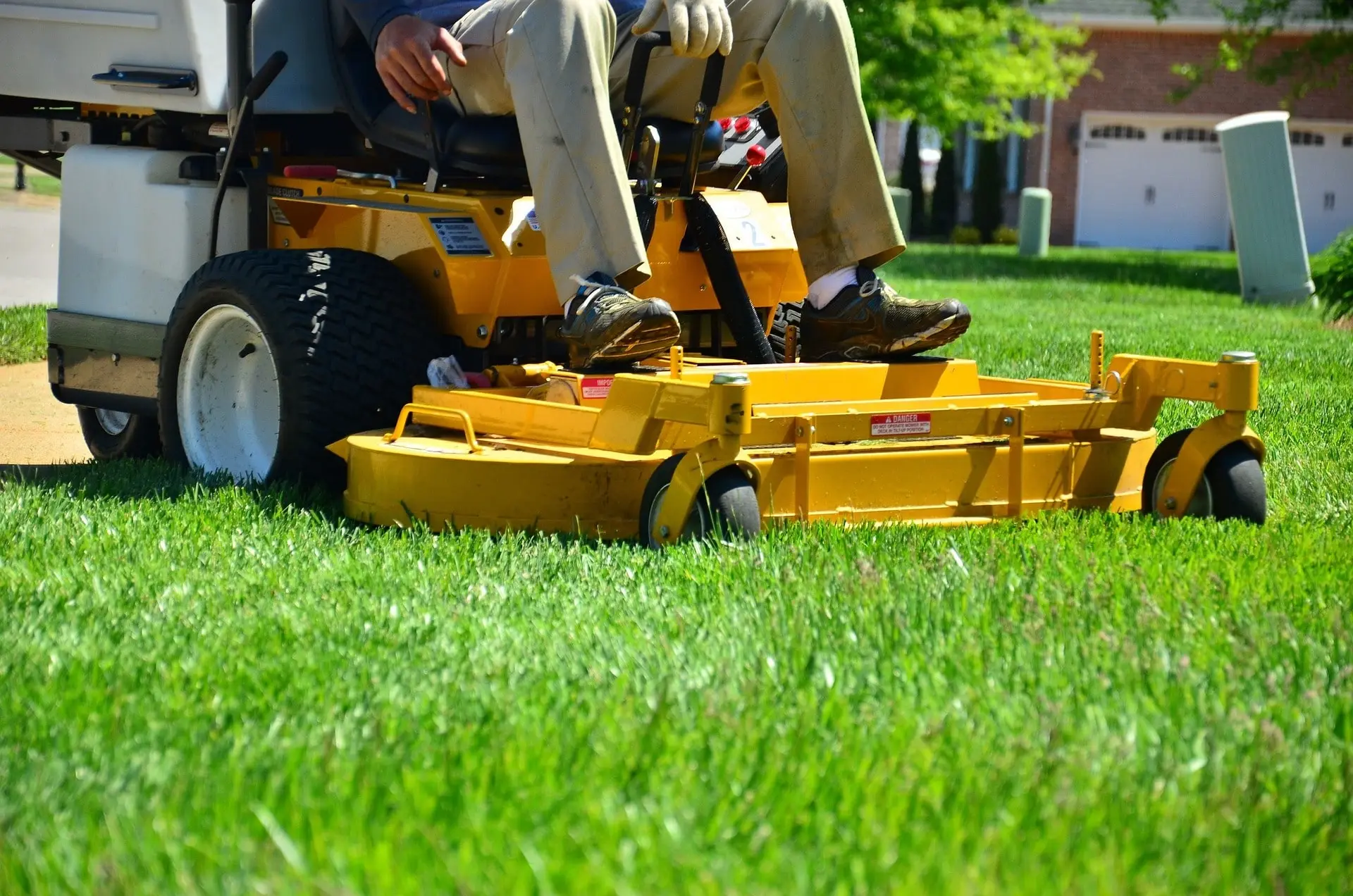 If you know how to operate lawnmowers, pressure washers, and other tools in addition to understanding aesthetics, you should consider starting a lawn care and landscaping business. Many house owners are just too busy to pay attention to their property's landscaping; as a result, their driveways are left muddy and their gardens are overgrown. Additionally, homeowners who are truly wanting to set up their backyard or lawn area are unsure of where to start, which is another reason that lawn care and landscapers are vital. This is where you come
You may offer the door of your service to door to build up a clientele in your area and a portfolio of your work that you can start marketing online. Your community will be buzzing about you when you take it to the next level and start building a storefront where you can meet customers, organize meetings, and provide all of your services. It's crucial to understand that this business necessitates a small investment, which means you must set up your company's legal foundation and buy the necessary equipment.
Read more "How to Start a Successful Lawn Mowing Care Small Business like Ottawa Lawn Salon"
Translation Agency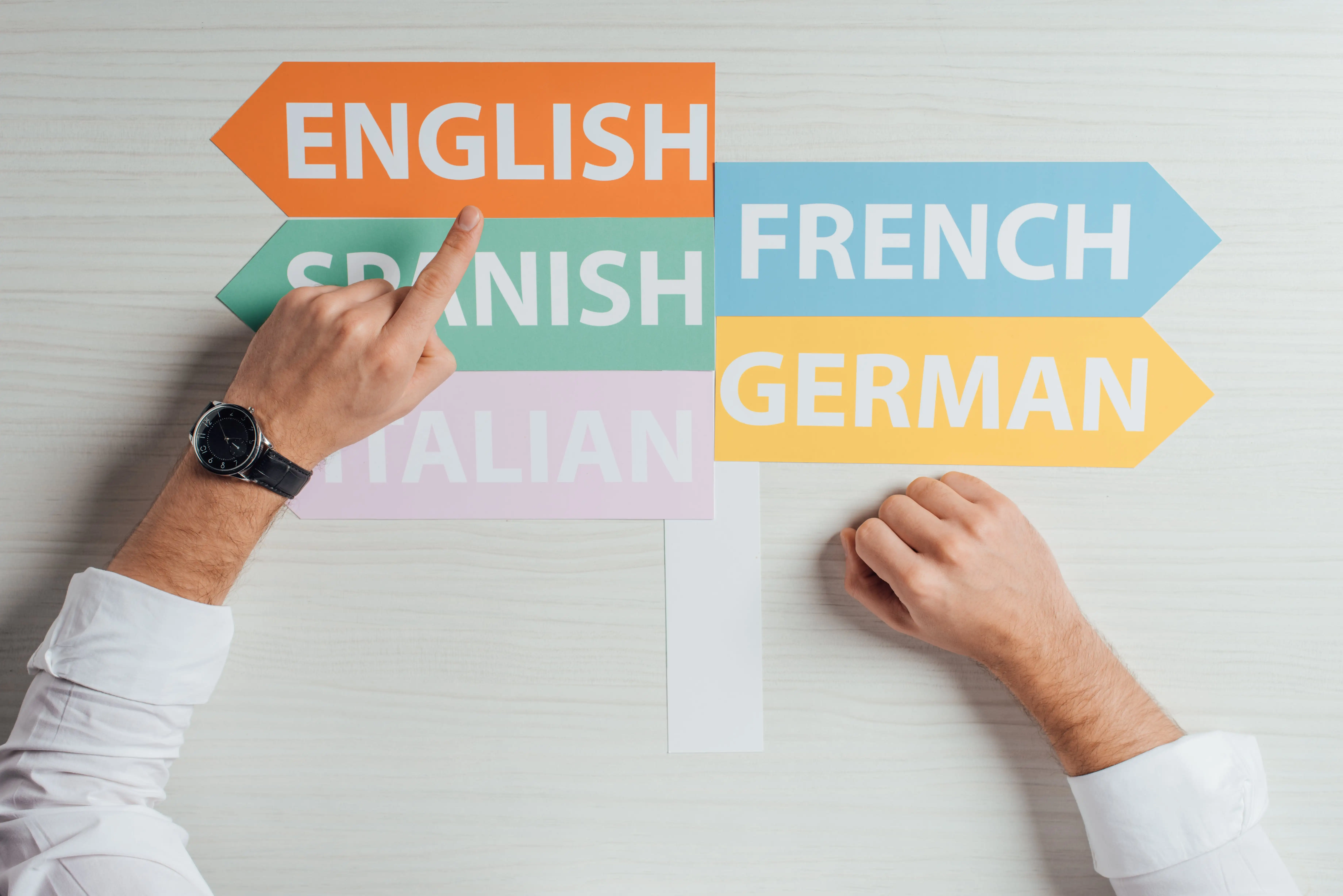 If you are polyglot or simply bilingual, you may benefit from starting a translation service small business. Translators are an increasing need in a society that has become global and moving across nations to develop and stream different forms of media. The field of translation is highly diverse and may include a variety of sectors. For instance, you can translate for TV shows, films, news articles, and even scholarly journals. You can even just work as a translator for school systems that need one for their multilingual students. The scope of a translation service is fairly vast, so you will need to do more research to determine which sector you want to work in. However, be sure that your abilities are adequate to deal with any different dialects you may come across.
You may either offer your translation services on social media or start a business on your own by scouting people in need of translation services. Prior to beginning your business at major organizations, offer your services to smaller communities since this is where you may obtain the most useful experience and generate positive word-of-mouth (no pun intended) for your business.
Feature article: How to Become a Translator like Glossic Language Solutions
Photography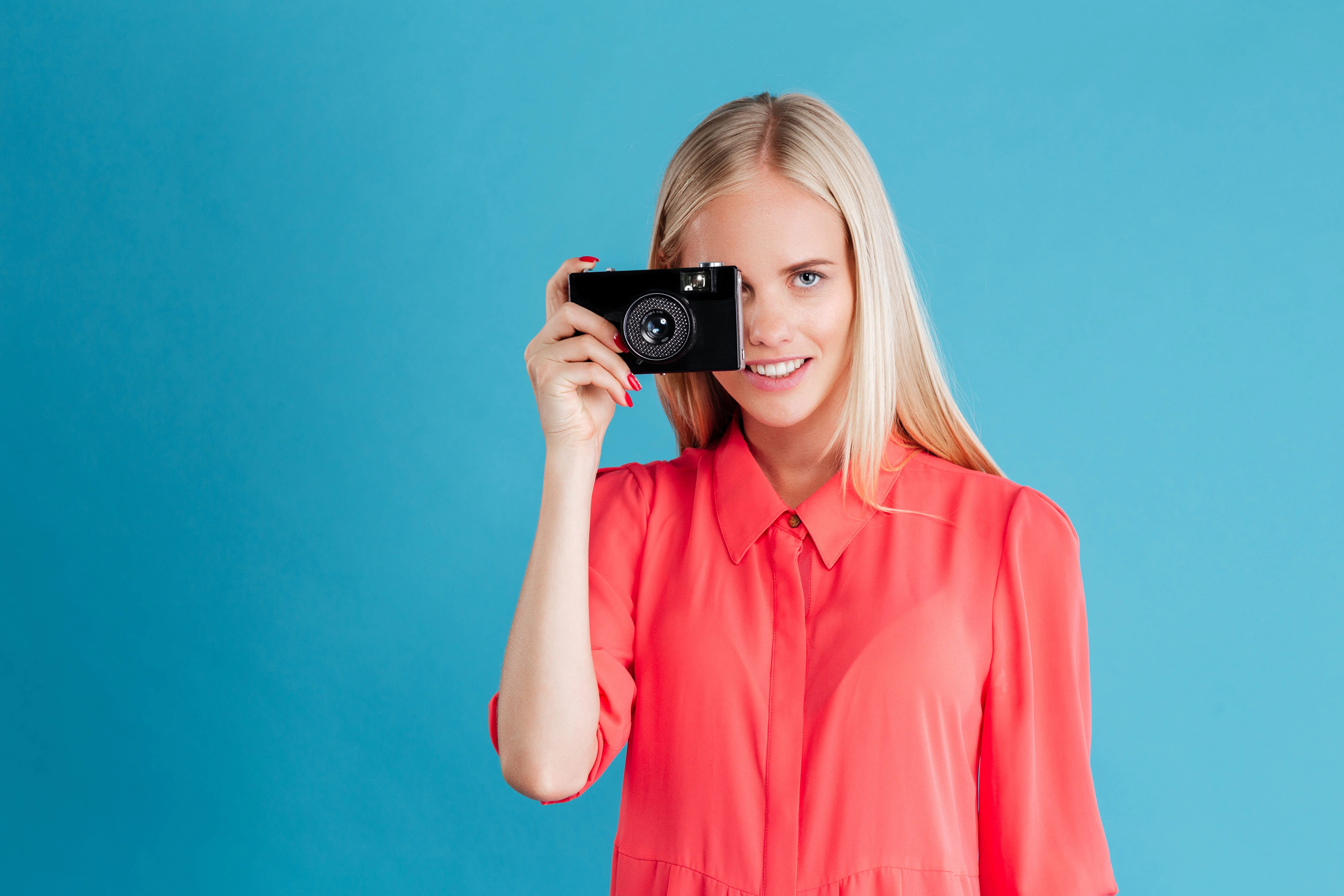 Good with a camera? Start posting your photography online and target the many different photography industries like wedding, street, magazine, editorial, and more to start your photography small business. Many people are looking to capture their special moments and if you want to be a part of that, begin by creating an online portfolio of your work and reaching out to clients as soon as possible. We want to tell you that all you need for a photography business is a camera and some skill but this business will require bookkeeping and contract work. Keeping up to date with your client's needs and making sure contracts are set in place are crucial especially, if you are working on your own. A contract binds you and the client in case anything isn't delivered due to unforeseen circumstances. Furthermore, if you are into creative photography, you may need to invest in studio time or even props and costumes. This all depends on your requirements as a small business.
Must Explore "Starting Your Photography Business: Learn from the Success of Rekha Garton"
Clothing/Fashion Boutique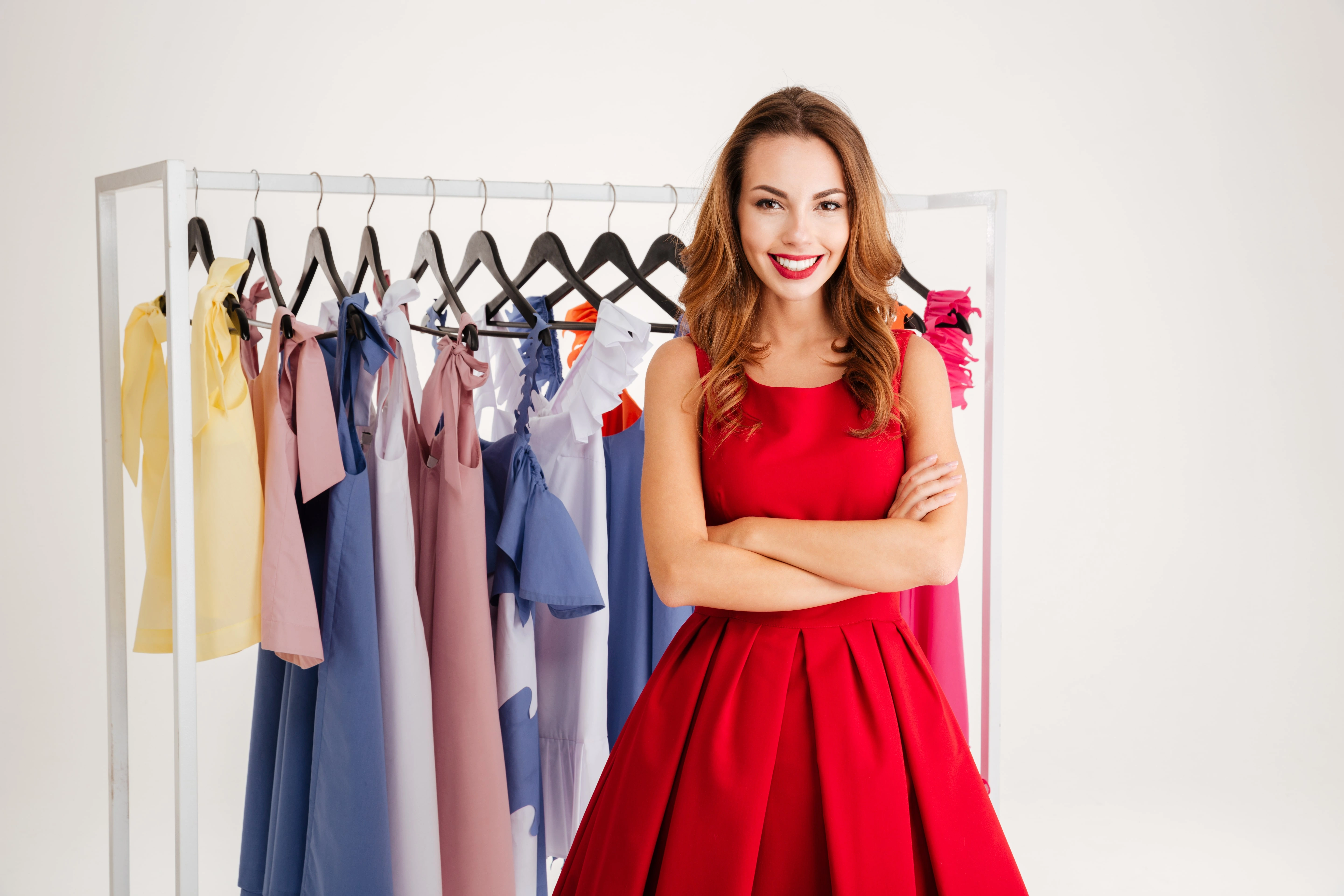 A clothing boutique is great for individuals with a creative mind and a passion for fashion! If you have a clothing brand idea in your mind, you can make it a reality. Clothing boutiques and small labels are at first difficult to manage, despite how attractive the idea of them is. You will need to be an expert at marketing your brand and creating new seasonal designs. Coming up with something that hasn't been done before is difficult in this industry--you'll want to find a niche or demand for a certain clothing style or product. Clothing brands require substantial funds for investment. You'll need to find a manufacturer to make your products and dedicate time and effort to quality assurance and design. If you are looking to sell unique pieces, that is easier on your part as it dials down on mass production.
These are just the basics of starting a clothing brand, we recommend reading Shopify's guide on how to start a clothing brand here.
Read more: How Start a Successful Clothing Line:The Story of Sophia Amoruso, founder of "Nasty Gal"
Unique Food Trucking Business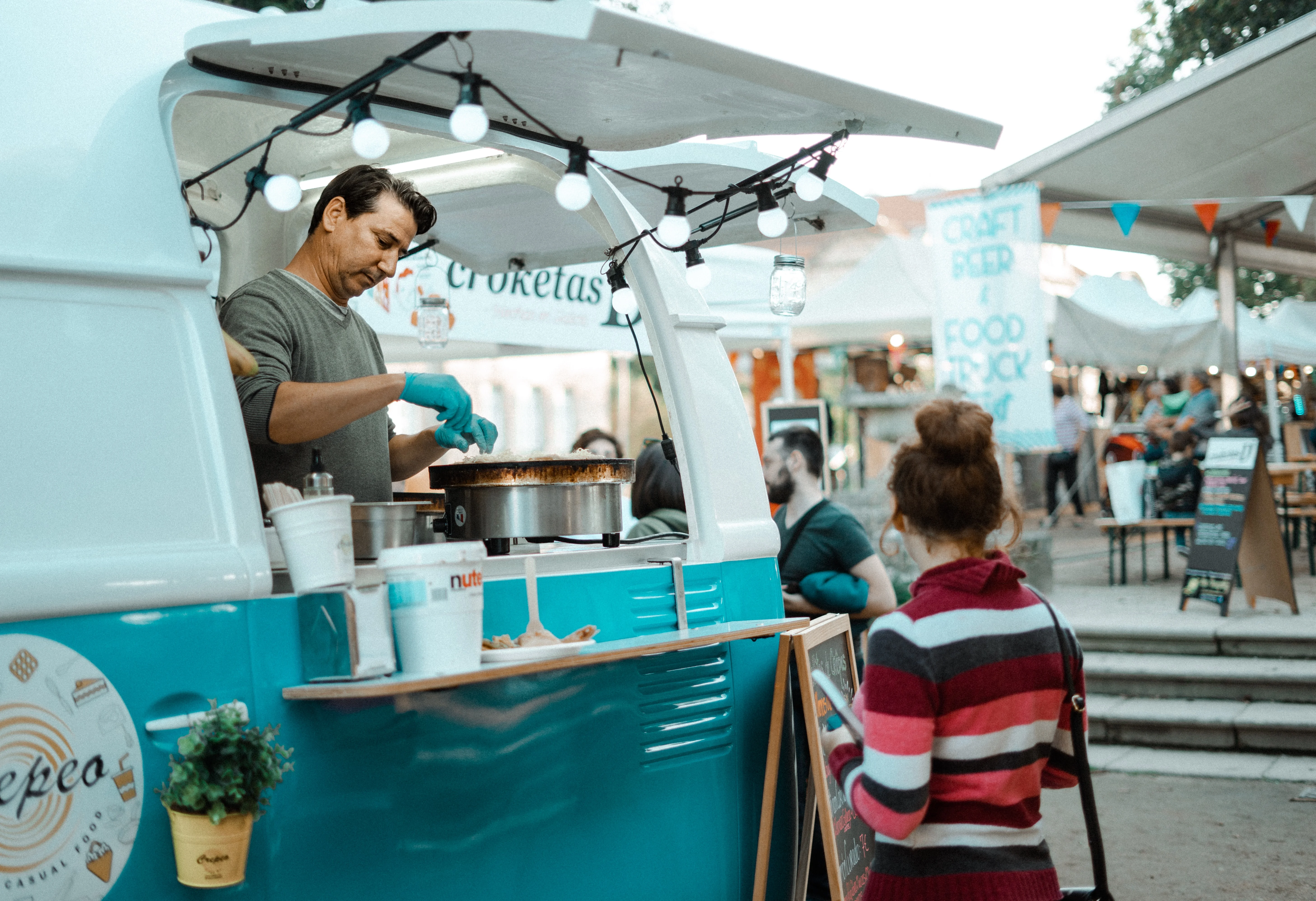 If you have a unique food product to sell, take it to the streets with a food trucking business. A food trucking business is relatively more simple to handle in comparison to a restaurant. The most popular snacks and food items you could sell for a food trucking business are pizza, icecream, burgers, or baked goods. But first, you need to acquire a truck and decorate it to brand the type of food you sell. Make it functional to fit your needs so you can cook on demand and have plenty of shelves for your packaging and groceries. You can advertise your business online and hand out business cards as well. Depending on your area, you may have to get a permit and license in order to park your truck in a public space. Despite inevitable success, carefully plan out your strategy and which local neighborhood you want to hit before investing in this business.
Full Guide on How to Start a Food Trucking Company and Succeed Like Seoul Taco
Car Detailing Business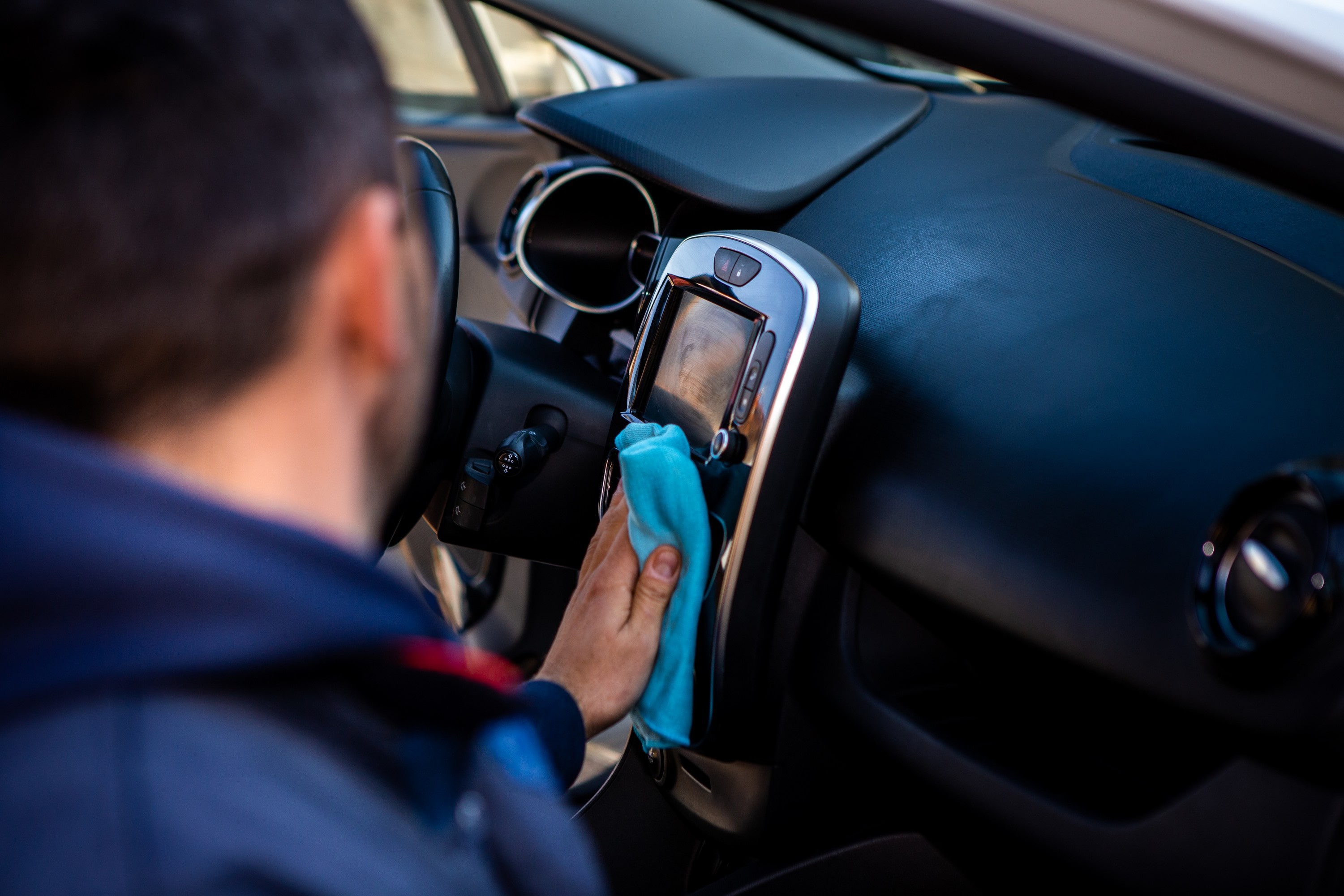 Car owners who are unable to keep up with car management or those who simply wish to keep their vehicle looking sleek, are in search of a proficient car detailing business in their local area. Car detailing is among the most profitable businesses as it is always something required within the market. If you are handy in cleaning up cars, adding spoilers, and replacing parts--this small business could be a successful venture for you. However, you must have a keen attention to detail. Car detailing isn't just about exterior maintenance, you must get in the fine cracks between vents, nooks and crannies in the sidelines, and crevices between seats if you want to match the standard of successful car detailing businesses.
Learn more: Become a Step Closer to Starting Your Car Detailing Business: Blackline's Story of Success
Event Planning Business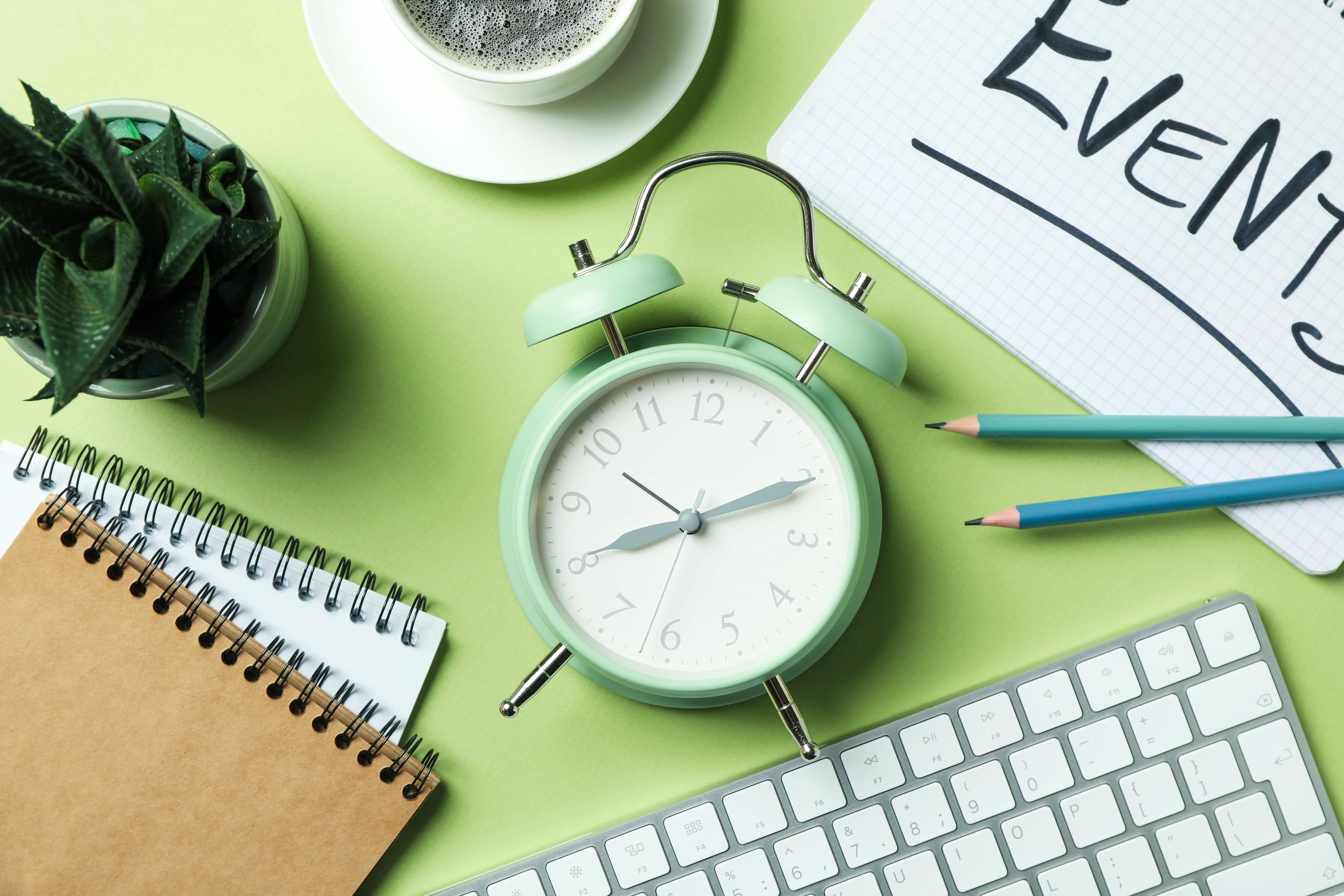 If decorating and planning parties and events has always excited you, you can create a successful event planning business. According to data gathered by the Bureau of Labor Statistics in 2021, meeting, convention and fair, and event planning businesses are expected to increase in value by 18% between the years of 2021 to 2031. Consequently, this business is thriving. Individuals who are already stressed about the projected outcome of the event struggle with sorting out arrangements, favors, and decor. The best part of this industry is that you can choose what kind of events to handle. You as an event planner can help people plan out their corporate meetings, weddings, conventions, or parties, and even, all of these! The important thing to consider about this industry is that you need a list of contacts. This means having noted the information of the best landscapers, florists, bakers, decor companies, etc. in your area. Individuals are seeking out the cheapest materials required to form their event, so you have to do your own research on economic options in your local region--that way you can gain your clients confidence. Be sure to advertise your business online and display the events you have planned. This means attending them prior or during and taking pictures of the set up and candid testimonials from individuals.
Must Explore: How to Build a Successful Event Planning Business: Advice from Breanna Giglio Of Bashify
Greeting Card/Poster Printing Business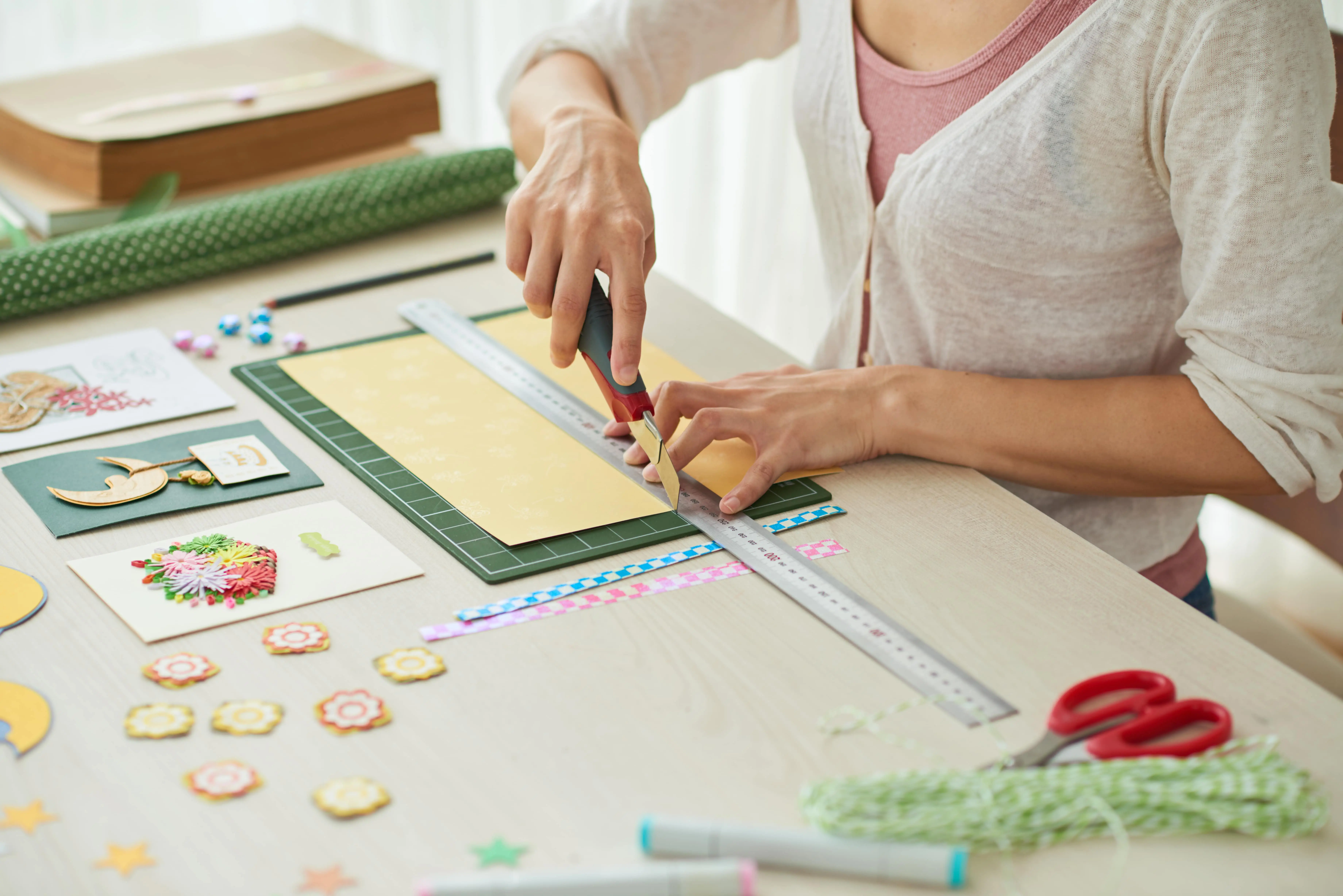 Looking for a business you can run from home on your own? Greeting card and poster printing businesses are one of the best small businesses to start this coming year. You can create your own Etsy shop or simply sell your products independently. It is a successful small business you can do on the side as it simply requires an optimal printing device, a computer or tablet to create digital designs for greeting cards or posters, and paper to print on! If you are an artist, this is a great way to begin selling your work to customers. Even better, if you are a graphic designer with a repertoire, this can be an additional source of income for you. Greeting card businesses are not only viable but they are fun to do! Create seasonal cards, and wedding invites, or simply sell your designs on a template online!
Hair or Makeup Artist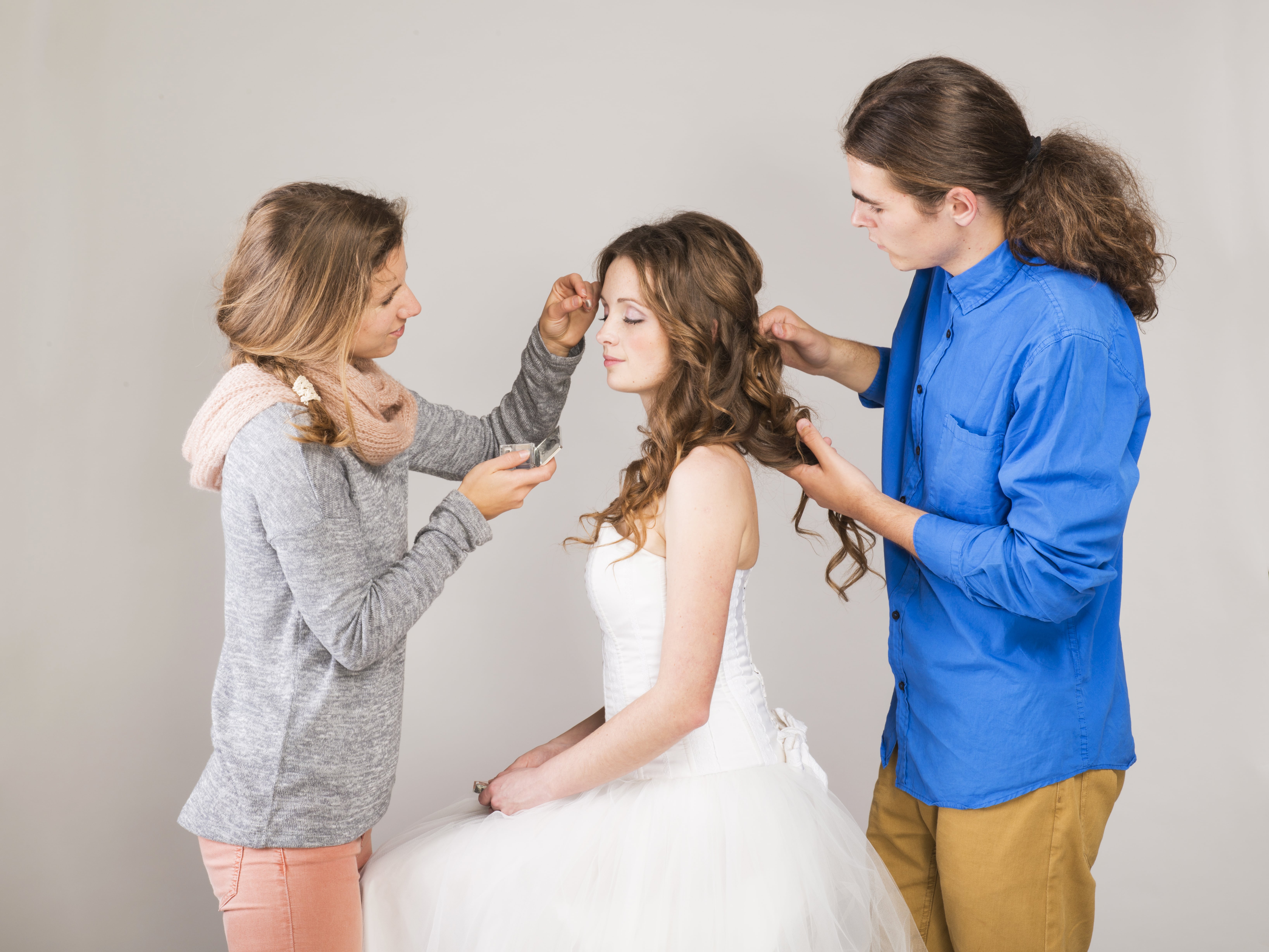 Have you always enjoyed doing makeup and hair? You can take your hobby and create a business out of it by launching your own hair and makeup artist small business. Individuals who are seeking to attend weddings, prom, functions, or events are always seeking out professionals who are amazing at hair and makeup to get them all dressed up for their special day. To begin your journey as a hair or makeup artist, you must either have a studio set up in which you can do your job or you must be willing to travel to your client. This is dependent on you. You can do either-or. Moreover, you need to begin utilizing social media to your advantage. Social media enables you to showcase your previous work in order to book potential clients. It is a "portable" portfolio per say.
Must Read: How to become a Successful Bridal Makeup Artist like Anabelle Laguardia
Business Consultant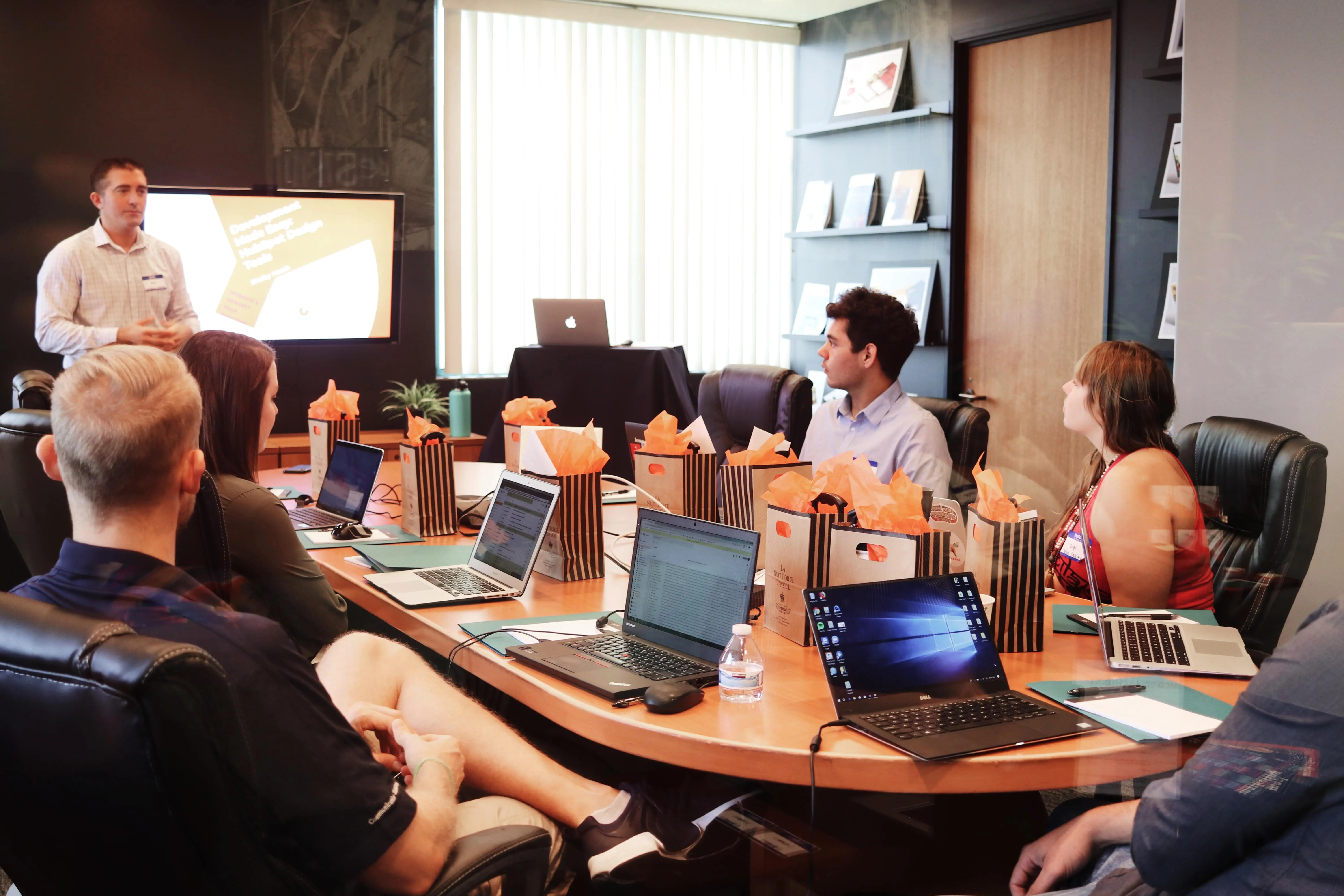 If you have experience in managing companies or even a background in economics and business management, you can offer your advice to startups and other small brands. Business consultancy is a valuable service you can offer as many new businesses have no idea which direction to take their brand in and lack in terms of economic management. You can provide potential business owners with your advice and strategy to help them take their company to the next level. Furthermore, you aren't just limited to business advice. As a consultant you can offer your experience for HR operations, supply chain management, marketing, and even security. To begin, start by promoting yourself on various platforms, informing prospective clients about your successful operations. Make yourself stand out and market yourself as a solution to their problems.
Phone Accessory Business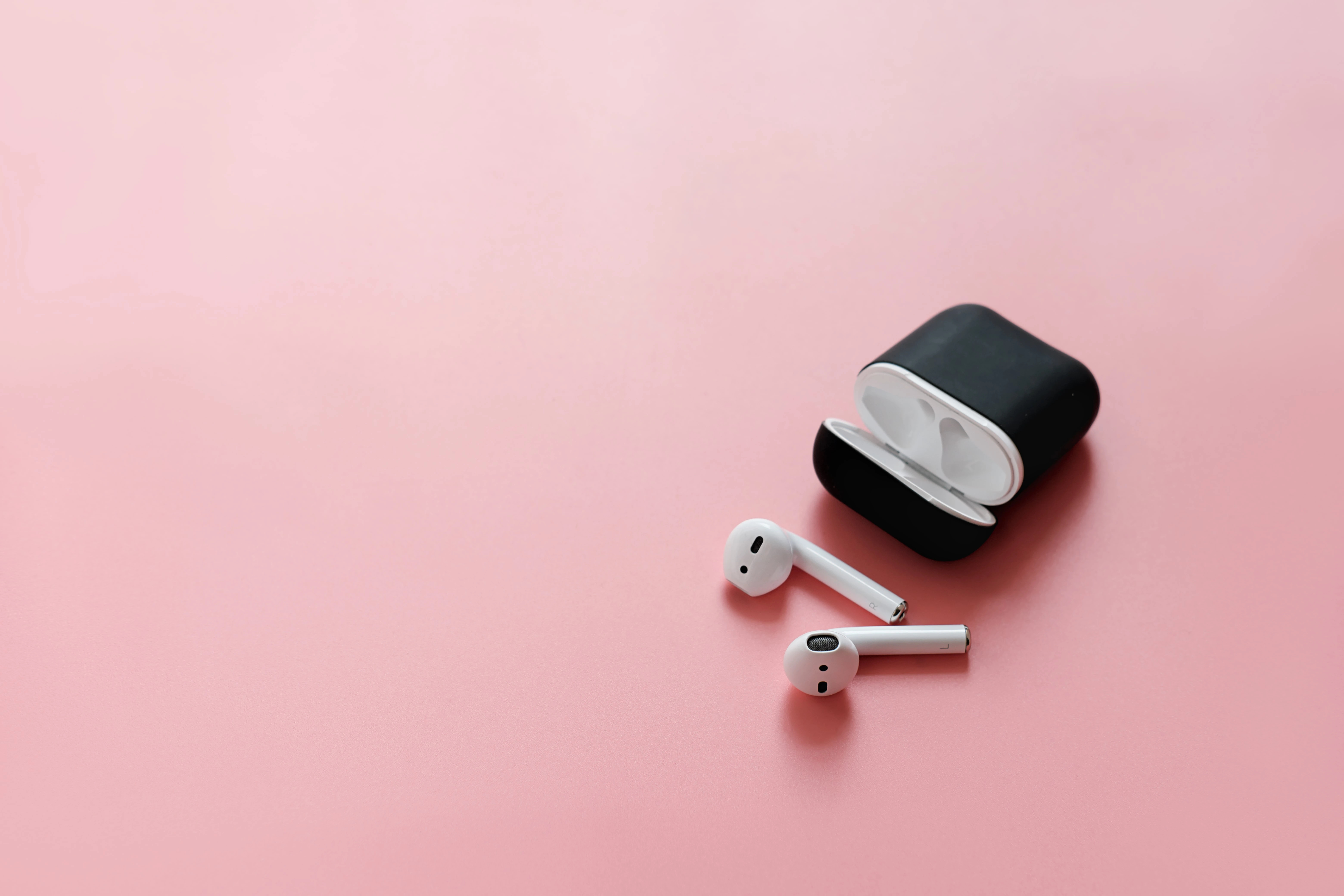 Launching a business selling cell phone accessories may be both very lucrative and quite challenging. Before you can find a trustworthy supplier, you must first obtain a business license if you are planning to sell independently. If you are looking towards Amazon as a prospective selling place, then you would simply have to adhere to Amazon's own rules and regulations on selling products. Cell phone accessories are always required as phone cases and chargers are constantly breaking. Some things you can sell on Amazon are cases, mass storage devices, selfie sticks and tripods, portable chargers and cable chargers, and pop sockets. With the constant release of different phones, you would have to keep up with individual requirements. Although profitable, this business needs investment and research.
Find Out: How to Start Selling Phone Cases Online: Abbyrose Cases Proves Anyone Can Do It
Wholesale Jewellery or Independent Jewellery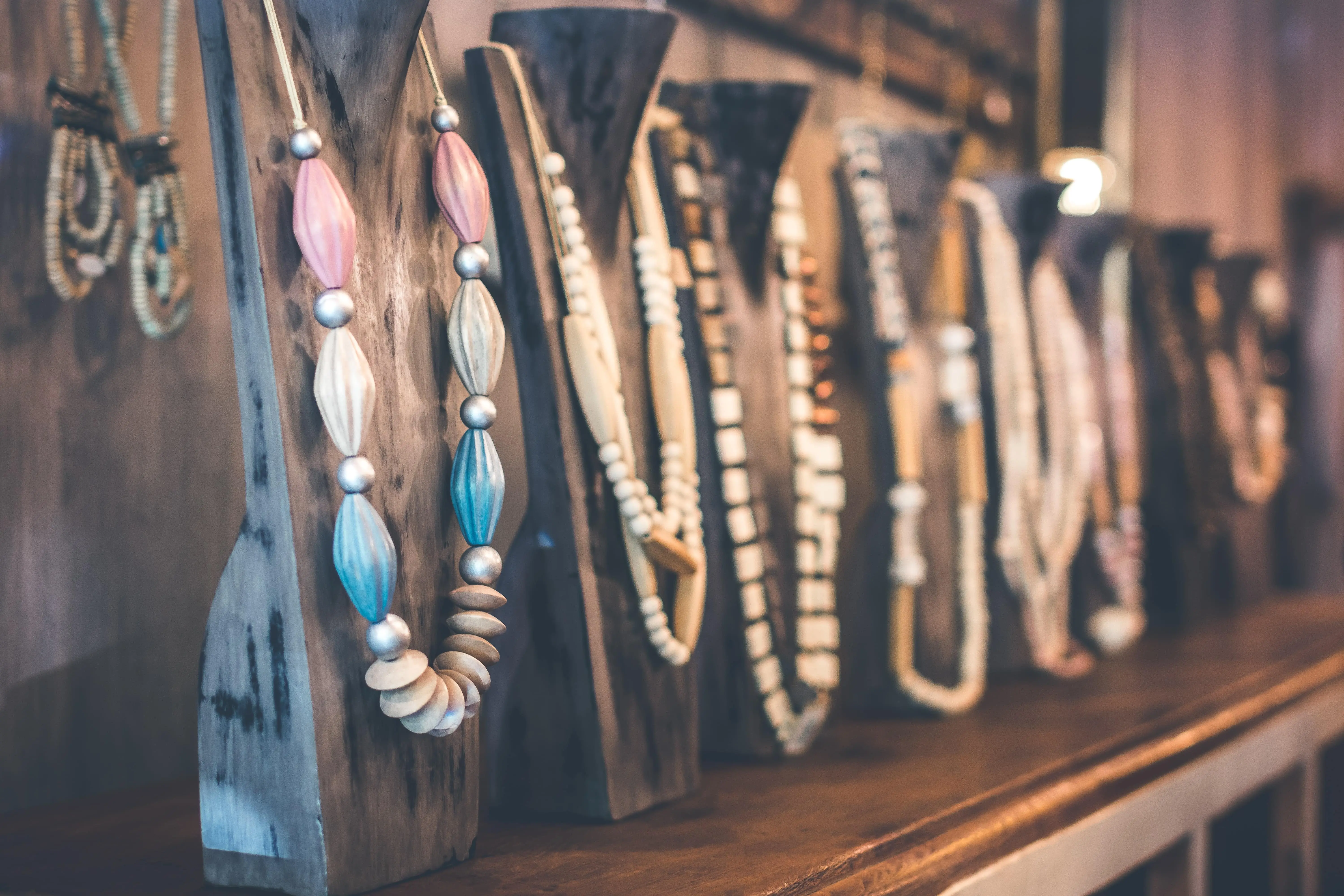 If you are familiar with Alibaba or other wholesale platforms like Global Sources, you can start a wholesale jewelry business. There are two gateways you can go through if you wish to start a jewellery business: B2B and B2C. B2B is when you purchase bulk and distribute to other jewelry stores individually whereas B2C is selling directly to customers through an online store service. The former requires more investment but generally gives off greater revenue. You'll need to create a detailed inventory for this business and have a business plan to make sure you stay on track. According to Statisa, the average annual expenditure on jewelry and valuables per consumer unit in the United States is only rising, going from 76.41 in 2018 to 136.33 U.S. dollars per consumer unit in 2021. This is a growing business but requires dedication.
Must Read: How To Start an Independent Jewelry Business: Learn from Andrea Li's Art Process
Pet Grooming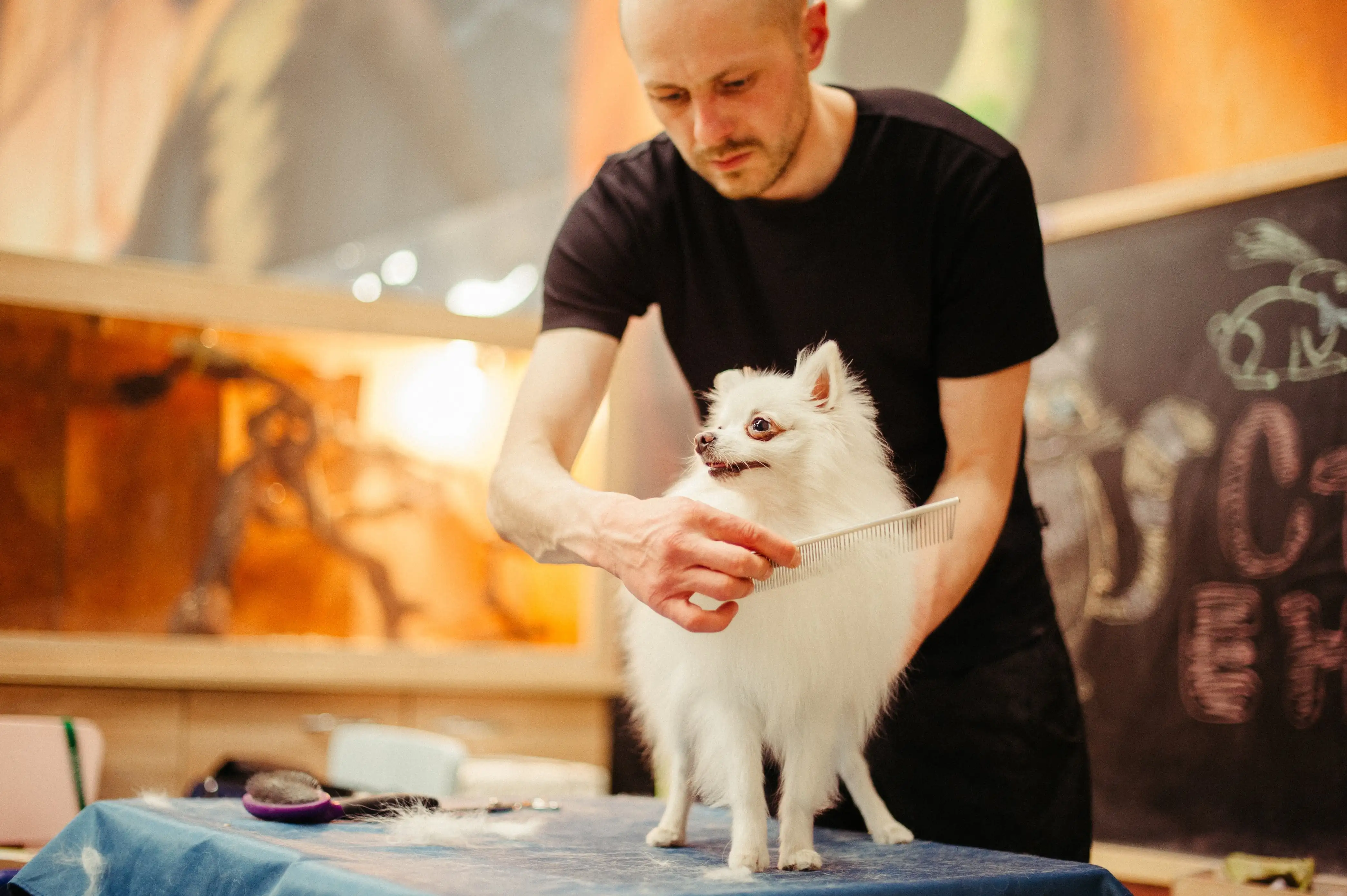 If you enjoy working with animals, consider starting a pet grooming business. Pet grooming is a stable industry as pet owners don't have the time or patience to handle their pets on their own. If you have the patience, skill, and work area required for this business, you can be successful as a pet groomer. There is relevant coursework available for this type of business but you can also go off on building experience at other pet grooming facilities before you start your own. However, it might be advantageous to take a course on animal care, cleaning, or grooming so that your clients may feel confident in you handling their pets. Another important thing is that you'll want to get the proper certification and licensure depending on the state you're in. Some states only require you to get a license if you are selling grooming products.
Handyman Service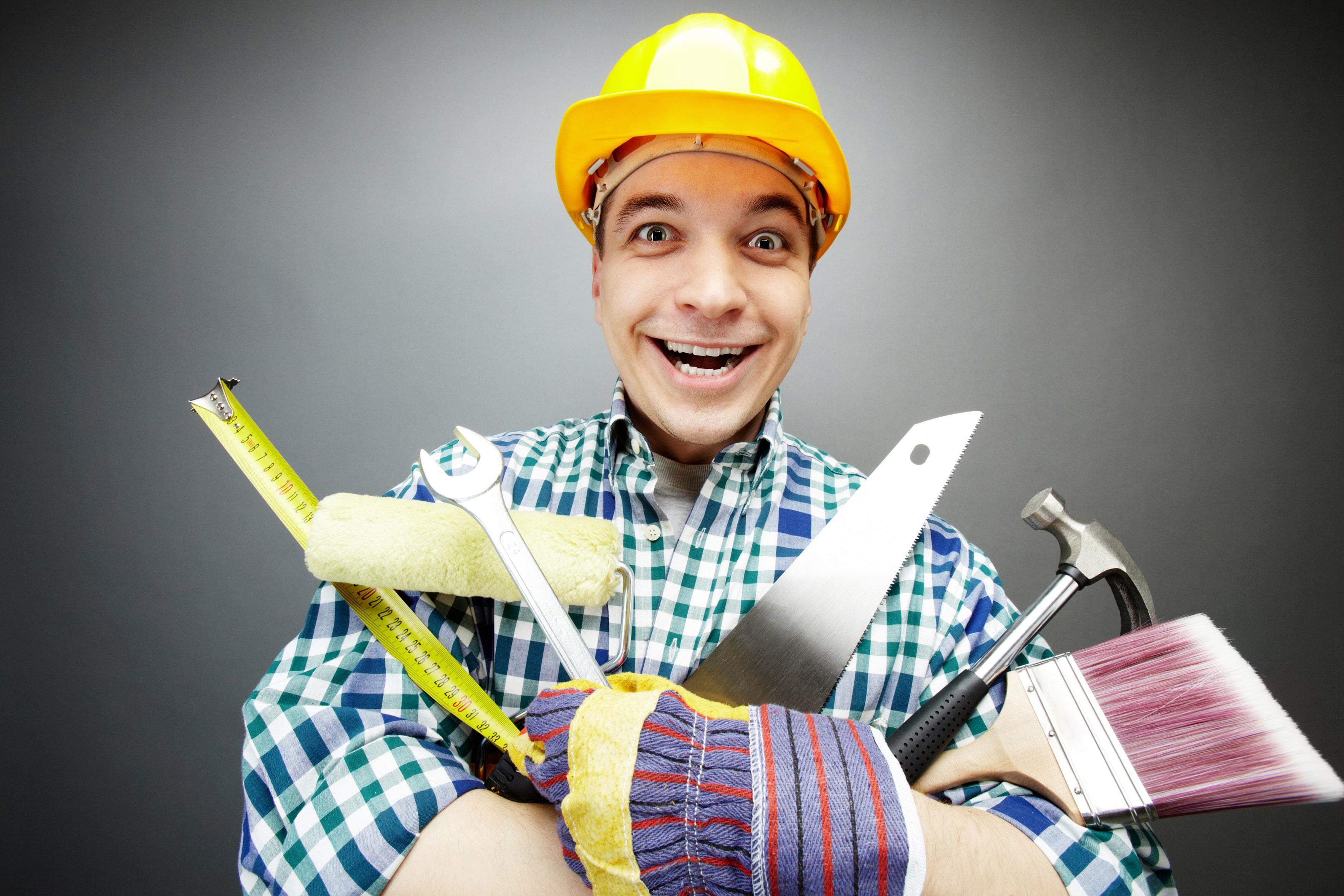 Exceptional at repairing plumbing or lighting fixtures? What about appliances? As a handyman, you will operate a successful small business and even be able to take it up towards a viable contracting agency. A handyman is able to operate and maintain just about any system or a select sort of home solution. Ensure you are registered as a self-employed handyman or handyman company and that you possess the necessary permits and credentials before you begin. You'll also need the appropriate tools and a knowledge of how to use them. Homeowners prefer receiving services from a handyman because they are a go-to trustworthy contractor that can fix just about anything-- that is why it is a good business idea.
What Do You Need to Run a Small Business?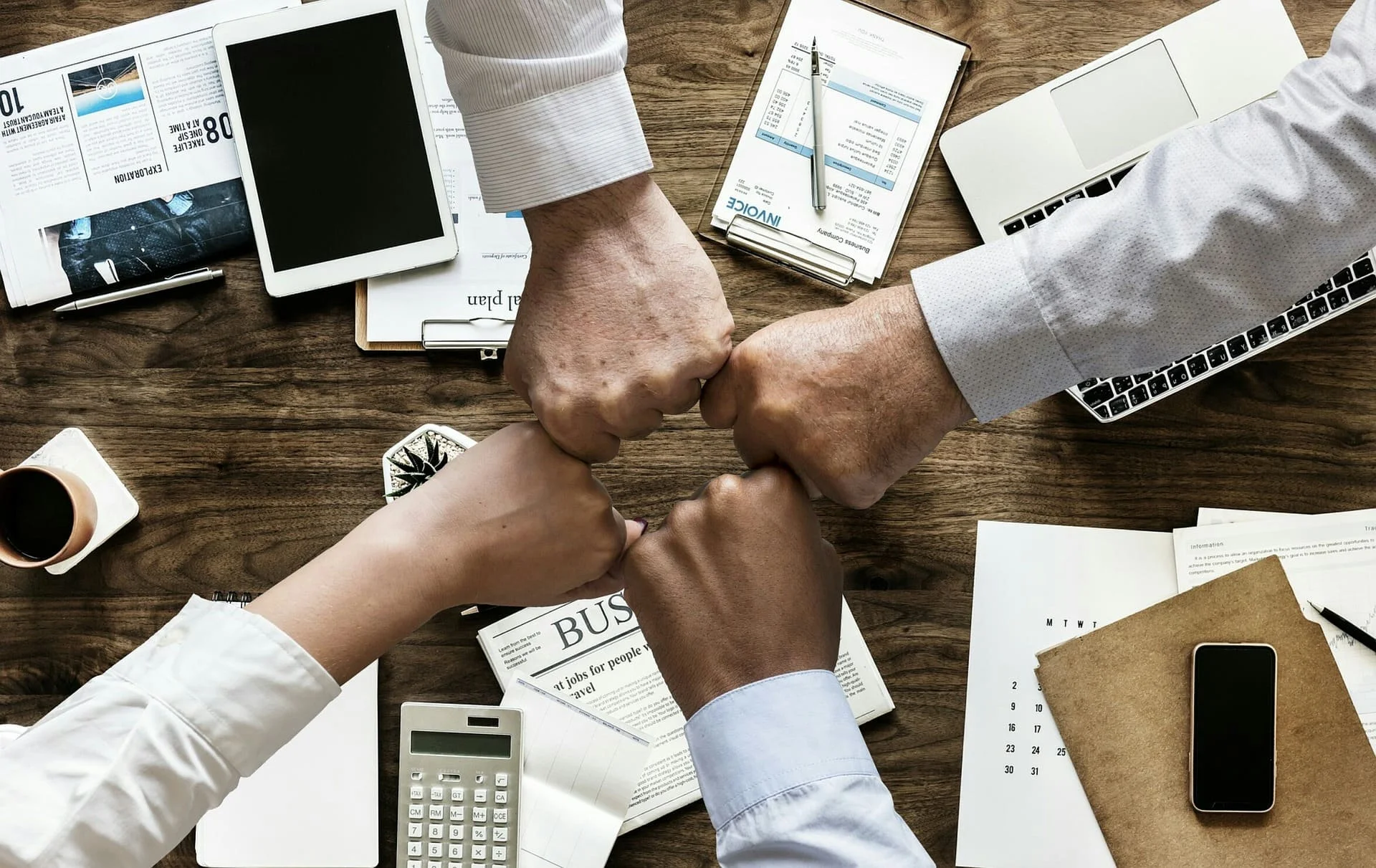 The Happy-Medium
Find a product with a market value that doesn't have a lot of competitors. According to CBInsights, the main reason why firms fail (42%) is that there isn't a demand for their product or service. Make sure your product is appealing to customers and easy to use. Focus on a market that requires more contributors but isn't overrun by major competitors as well.
Money, Pricing, and Stock
Lack of funds causes 29% of firms to fail. Even though the majority of small enterprises start with less than $5,000, if you have an oversupply and little demand, you will go out of business. The fundamentals of supply and demand must be understood. If there is a high supply but little demand, your stock will lose value. Additionally, the pricing of your goods should be profitable for you while yet being affordable for customers. A competitor may be offering the same goods as you at a lesser price, pushing customers away from you. All in all, plan a budget, a profit margin, and a stock system.
"Sell me this pen"
Remember in the Wolf of Wall Street when Jordan Belfort asks his business partner to sell him a pen after he suggested he could sell anything? Marketing and selling your goods are essential, even if you are selling something as basic as a pen. Remember you need customers to sell your product but they don't need your product unless there is a problem that needs an answer. Make your product the answer.
Marketing
Although hiring a marketing firm might be expensive, doing so has advantages. Marketing companies are aware of the best approaches and objectives to pursue; they know how to improve the customer appeal of your website, adverts, and newsletters. If the cost of employing a marketing firm exceeds your small business budget, it is imperative that you get to know your target audience, as well as their preferences and current trends, in order to successfully advertise your goods.
Value Customer Need
Most importantly, pay attention to what your consumers need. Without them, you are quite literally nothing. They are the backbone of your company, thus you must satisfy their needs.
Conclusion
As a prospective small business owner, keep in mind your values. Customers are drawn to businesses that provide excellent customer service. They are more likely to return to a company that doesn't deliver them a functioning product but compensates them and gives them concentrated efforts than they are to one that just delivers products without building a relationship with or earning their loyalty. Building a network of people who are interested in your passion is important when starting a small business. You must thus rise above financial success because it comes the least quickly. The most valuable thing you can get out of having a small business is transforming our society and customer satisfaction.
Keep in mind your journey to owning a small business will be tough as starting any venture is difficult at first but if this business is your dream and truly worth it--go for it.